Store Menu & Design
PJ's Coffee: The Freshest Coffee Franchise Opportunity
Our menu and store design are adaptable to any environment. We offer different operating models, from kiosks to free-standing locations with a drive-thru. PJ's Coffee franchise store sizes range from a few hundred square feet to 2,200 square feet.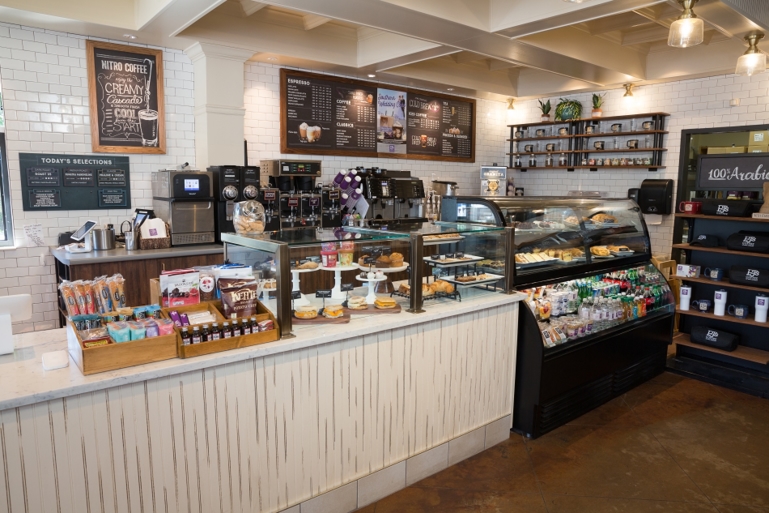 The Science of Selling Beverages
Because most customers spend an average of 109 seconds scanning a menu, we've put a lot of thought and effort into our menu designs. The PJ's Coffee menu design team used heat map technology to determine customers' visual sequence and the likely path the human eye will follow when viewing a menu board.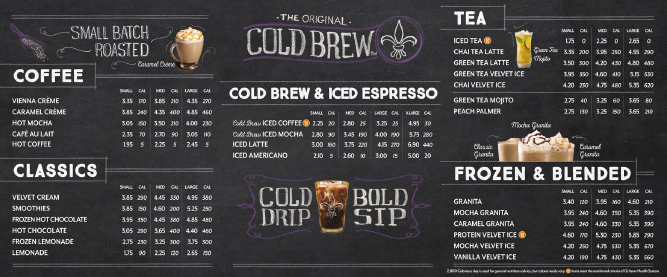 Our menu is engineered to help customers focus on particular sections so they can make confident ordering decisions at a faster rate. Font, imagery, and colors are also used to help make our menu stand out. While menus don't always seem important to many coffee companies, our improved designs have led to an increase in suggestive selling and zone marketing.
Contact us to learn about our store designs.