3 Reasons Multi-Unit Operators Should Invest in a Coffee Shop Franchise
By: PJ's Coffee
Franchising is built for multi-unit ownership. Brands invest in developing well-defined, reproducible operational models that enable the growth of individual investors, who follow the systems and leverage the franchisor's support. Operators who succeed with their initial location tend to repeat the process again and again as much as they can until they feel they've sufficiently scaled with a brand.
However, there are distinct barriers that many multi-unit franchisees bump up against – especially those in the restaurant industry – as they seek to grow, and these obstacles often expedite the process of seeking out new franchise concepts in which to invest.
Here are three reasons multi-unit operators look to diversify their portfolios with a coffee shop franchise like PJ's Coffee:
Consistently Strong Consumer Demand
Multi-unit franchise opportunities in the coffee industry provide franchisees with an unparalleled growth strategy for single-unit operators seeking to augment their revenues beyond a single location and existing multi-unit owners looking to strengthen their investment portfolio with additional brands. Compared to many other flash-in-the-pan restaurant franchise concepts, coffee shops owners enjoy historically high levels of consumer demand:
It's this sort of demand that has enabled the top one-third of PJ's Coffee franchisees to see average annual gross revenues of $645,194 in 2017*. As a brand, PJ's grown 47 percent for the past five years.
Reduced Risk within Your Investment Portfolio
Many multi-unit franchisees tend grow their portfolios within a single franchise brand. It can be daunting to invest in a different franchise concept. There's a mental barrier imposed by having to learn new systems, interact with a different franchisor and overcome new challenges.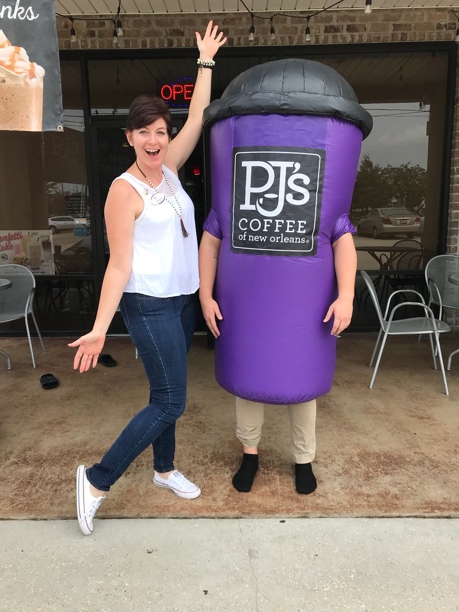 ​
When you invest in a specific concept and industry, it becomes familiar. The perceived risk is reduced even though actual risk factors persist. One of the biggest risks is concentrating too much of your portfolio in a single concept or brand. Multi-unit franchisees investing in an individual restaurant brand or even a format, such as full-service, are limited by the brand's growth plans. Should anything happen to the brand at the corporate level – think about Papa Johns – the repercussions for multi-unit owners can be drastic.
In reality, the process of building a multi-unit portfolio with a new restaurant franchise concept is fairly similar regardless of the brand. And the best way to achieve your growth objectives in less time is through multi-brand, multi-unit investment. With PJ's Coffee specifically, multi-unit franchisees are able to add a simple concept within a consistently strong industry with a brand with remarkable, consistent growth.
Overcome Market Saturation
Most multi-unit franchisees seek to grow their portfolios within a local market. Growing close together helps to build brand awareness in the local market and make it more convenient for guests to find and visit their locations. At the same time, franchisees are able to build a local management team to oversee the day-to-day operations of their units, including regional managers, district managers and store managers.
However, there will come a point where the local market will become saturated. Multi-unit owners will then be faced with the choice to settle with their existing investment portfolio or to seek out additional brands with investment opportunities within their local market.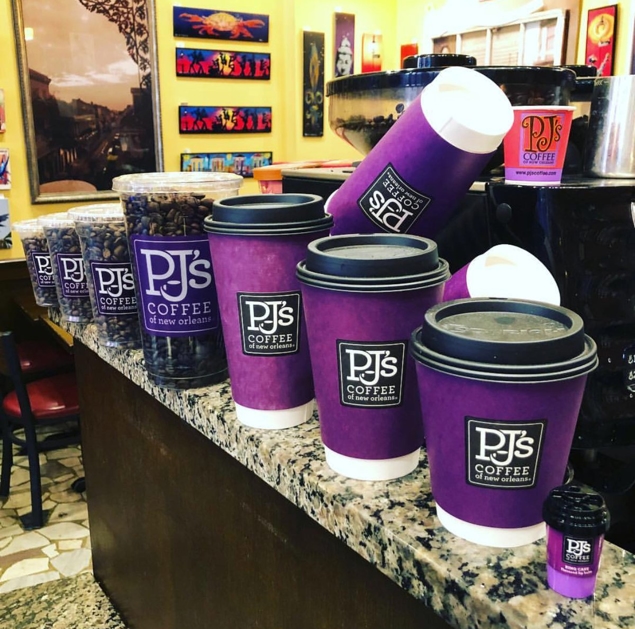 ​
On top of reducing risk, investing in new brands with franchise opportunities in their local markets enables multi-unit owners to take advantage of the infrastructure they've built with their existing brand(s). Multi-unit investors can lean on the management team to keep their other units operating at profitable levels as they add new concepts.
At the same time, a limited-service restaurant franchise like PJ's Coffee simplifies the process further by reducing the complexities that multi-unit owners face when investing in full-service concepts, including expansive menus, large staffs and inventory management.
Are you ready to achieve your investment goals more quickly and efficiently? Learn more about adding PJ's Coffee to your multi-unit portfolio, download our franchise brochure today.
---
*Reference Item 19 in our Franchise Disclosure Document dated April 1, 2018 for more details.