Ballard Brands: The Company behind PJ's Coffee
By: PJ's Coffee
Founded in 1978, Phyllis Jordan's namesake PJ's Coffee brand quickly made a name for itself as one of the original specialty coffee brands.
For 30 years, Phyllis was instrumental in bringing the savory taste and experience of New Orleans coffee to the rest of the world. But, as the brand continued to grow, along with Phyllis' increasing desire to pursue other interests – from gardening to philanthropy – she decided it was time to pass the baton.
In the early 2000s, Phyllis sold her business to Raving Brands. A few years later, the company was bought by Ballard Brands – a hospitality company formed by New Orleans natives and brothers Paul, Steven and Scott Ballard.
"I knew that it was a good decision to hand over PJ's to Ballard Brands," said Phyllis. "Not only were they a family business who understood the New Orleans component to the brand, they also had an incredible amount of expertise in the food and beverage industry. The brothers were even PJ's franchisees themselves, prior to forming the Ballard Brands company. Even though I wasn't involved at the time, I knew it just seemed like a great fit."
Under the guidance and leadership of the Ballard Brands development team, PJ's Coffee has now expanded to 100 locations. But, even beyond their work with PJ's Coffee, Ballard Brands continues to grow their portfolio and guide each of their brands on the path to success. Here's a little more information about Ballard Brands, the company behind PJ's Coffee:
The Brothers of Ballard Brands
When Paul Ballard was an undergrad at Tulane, his future wife Torry introduced him to a drink that would change his life. A life-long fan of PJ's Coffee, she encouraged Paul to try a PJ's specialty beverage – and he's been drinking PJ's iced mochas ever since.
The couple loved the brand so much, in fact, they decided to open their own franchise in Covington, La. in 1995, quickly followed by a second store in Baton Rouge. At the same time, Paul's brothers Scott and Steven, along with their wives Kristi and Lori, also opened PJ's Coffee and Smoothie King franchises in North Carolina.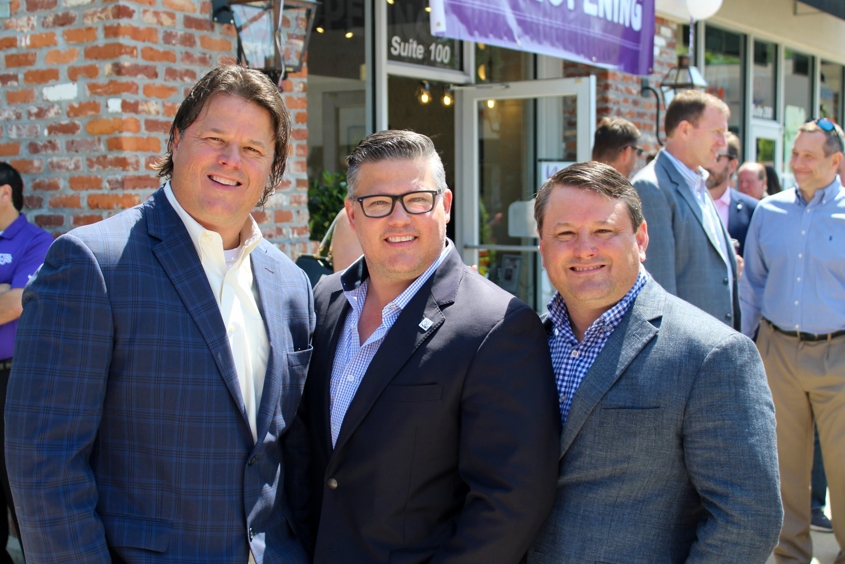 ​
Just six years after opening his first PJ's Coffee location, Paul branched out within the restaurant industry and developed his own quick-service restaurant concept – WOW Café. As the concept took off, the Ballards quickly realized the brand was one they could grow and franchise. So, in 2002, Scott and Steven sold their North Carolina businesses, moved back to New Orleans and joined Paul to expand his company.
In 2008, the Ballards purchased PJ's Coffee of New Orleans, and in 2012, the brothers founded Ballard Brands to serve as the parent company for their growing portfolio – and the rest is history.
Growing Brands within an Expanding Portfolio
Ballard Brands' restaurant portfolio now includes five retail brands whose locations collectively total 165 and counting, in both traditional and non-traditional models. The company operates and manages WOW Café: American Grill & Wingery, PJ's Coffee of New Orleans, The Original City Diner, Boardhouse Serious Sandwiches and most recently, Garces Restaurant Group.
This July, Ballard Brands purchased the Philadelphia dining empire built by Iron Chef winner Jose Garces, bringing several of the renowned chef's restaurants and catering businesses under its wing. Jose will stay with the company, serving as chief culinary officer, while Philadelphia attorney and investor Ronnie Antigues will take over management and operations [R1].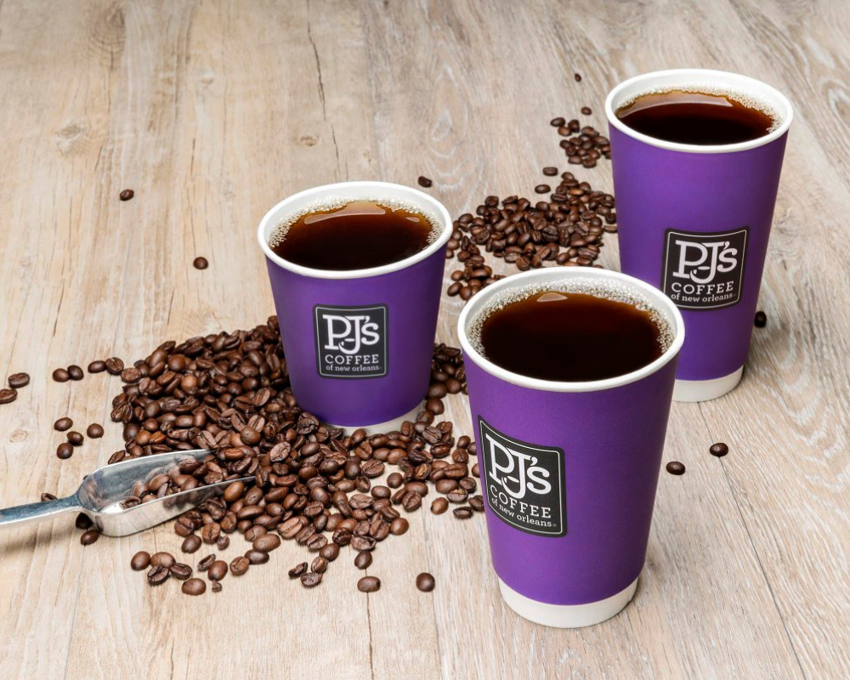 ​
For Ballard Brands, this acquisition is not only an important entryway to the fine dining restaurant space, it also serves as a crucial step toward expanding their portfolio brands into the Northeast. This is particularly exciting for the PJ's Coffee brand, since the brothers have been eyeing the Philadelphia and New Jersey markets for PJ's expansion for a while.
The recent purchase also boosts the Ballard Brands' footprint to include oversight of franchise locations in 30 states and three countries, and the brothers are eager to see how the acquisition will help them continue to thrive.
If you want to be a part of an international brand backed by industry-leading expertise and guidance, download the PJ's Coffee franchise brochure today.
---
[R1]Garces Group of Philadelphia through 3BM1, a partnership with David Maser, a Philadelphia attorney and investor, and Ronnie Artigues, Ballard Brands in-house counsel. Garces Group restaurants and catering companies were founded by Chef Jose Garces, an Iron chef and James Beard Award winner. Chef Garces remains in a leadership position as Chief Culinary Officer.