Why PJ's is the Perfect Complement to Your Full-Service Restaurant
By: PJ's Coffee
Fifteen years ago, limited-service restaurants, including quick-service (QSR) and fast-casual restaurants, made up 47 percent of the total commercial food service industry, while full-service restaurants (FSRs) comprised 53 percent of the industry.
In the past several years, however, the landscape has reversed – QSRs and fast casuals have now taken the lead, accounting for 53 percent of the food service industry, while FSRs comprise the remaining 47 percent.
This shift may seem relatively insignificant. After all, both concepts have a nearly 50/50 market share – the very definition of a balance between the two. However, the recent transition favoring limited-service concepts signals a broader shift in consumer behavior that is likely to persist, as customer food and beverage preferences become increasingly segmented.
In other words, if you're a restaurateur looking to expand your portfolio, QSRs and fast-casual franchises are ideal investments. Not only is demand and market share increasing for these concepts, they're also much easier to run than full-service restaurants. Here are a few reasons why PJ's Coffee is the perfect limited-service restaurant to add to your full-service portfolio:
Comparatively Low Overhead and Streamlined Operations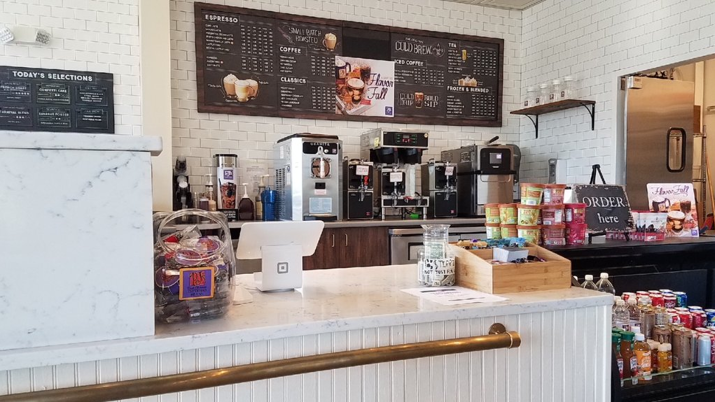 ​
Since PJ's Coffee is a limited-service concept, it requires a significantly lower financial investment than full-service restaurants. Our typical restaurant size ranges between 500 and 2,200 square feet – nearly a quarter of the size of most full-service restaurants. Not only does the smaller space save you hundreds of thousands on initial real estate costs, the smaller store footprint also translates into lower ongoing expenses from utilities and maintenance.
Typical PJ's Coffee locations also operate with just a handful of employees on the schedule. The same staff that prepares guests' drinks is also trained in everything from handling the cash register to cleaning up the restaurant after guests leave. Accomplishing more with fewer people than a segmented full-service staff, you'll save a money on payroll. And, with a smaller space and staff, you will also benefit from streamlined, simplified operations.
Even with PJ's myriad specialty coffee drinks, ingredients and operations stay relatively simple and consistent. Franchisees can look forward to efficient service and simplified operations – a welcome change for restaurateurs accustomed to the complications of running a full-service restaurant.
Strong Sales in a Hot Industry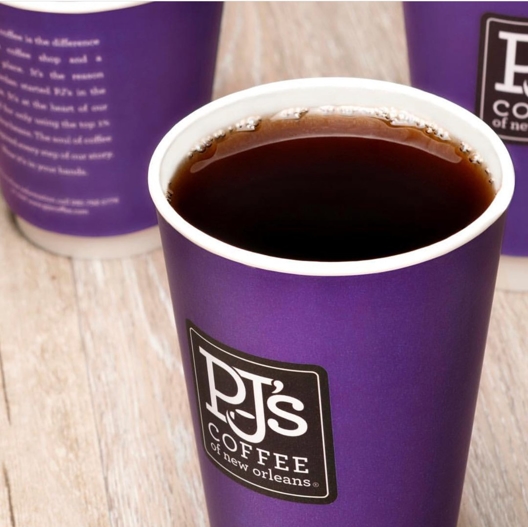 ​
For some restaurateurs, the promise of cost savings, streamlined operations and an industry shift favoring QSRs and fast-casual concepts isn't enough to invest. But, not only are limited service restaurants leading the food service industry, coffee remains one of the most in-demand food products globally.
As the second largest commodity in the world, coffee is in constant demand. It is also one of the most widely consumed beverages in the United States. Sixty-two percent of U.S. consumers reported they had a coffee drink within the past day, according to the National Coffee Association's 2017 report. Consumption is at an all-time high, surpassing last year's record highs by 5 percent.
This significant growth has not gone unnoticed by entrepreneurs looking for new opportunities. It's invigorated the PJ's Coffee brand, demonstrated by same-store sales growth of 6.8 percent at our top-tier locations between 2015 and 2016.*
Investing in a coffee brand is one of the best food service industry investments right now, and PJ's Coffee, with our wealth of support and impressive margins, is the brand to invest in.
With simpler operations and a smaller staff, coffee shops present the perfect opportunity for full-service restaurateurs looking to expand with a less time-intensive investment. And, with the increasing market share of QSRs and fast-casual restaurants and consistently high demand for coffee, PJ's Coffee is the perfect brand for restaurateurs to align themselves with.
*Top tier of franchised units. Reference Item 19 of the PJ's FDD for details.