How These Non-Traditional PJ's Locations Serve More than Coffee
By: PJ's Coffee
A cup of coffee can play so many different roles in an individual's life. For some, it's just part of their morning routine, but for Scott Parker, it's his chance to offer comfort and support. Scott, a district manager with Aramark, and his team operate three non-traditional PJ's Coffee locations within medical facilities in Louisiana.
"Our PJ's shops can act as a decompression zone for hospital visitors," Scott said. "One day, before opening, I noticed a woman who was anxiously waiting outside. I brought her a cup of coffee and got to talk with her. She told me she was visiting her son in the hospital, and she was spending all her time there with little sleep."
Scott said he continued to say hello and they talked all week. This small act of kindness made a big difference for this hospital visitor.
These non-traditional PJ's Coffees are located at University Medical Center in New Orleans, Touro Infirmary Hospital in New Orleans and Louisiana State University Health Science Center in Shreveport, La. Scott and his partners at Aramark also have a fourth franchise agreement in place for a PJ's Coffee in West Jefferson Medical Center in Marrero, La., which is slated to open later this fall.
PJ's Coffee Brews Success with Non-Traditional Locations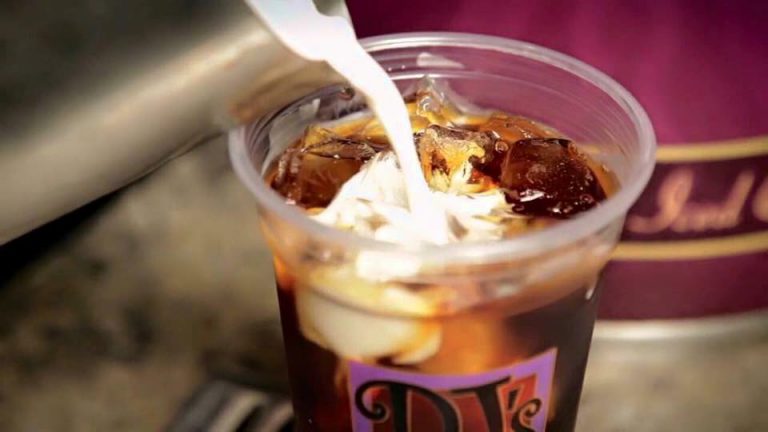 ​
Originally, the local hospitals offered another large coffee brand, and then became "Proud Brewers of PJ's Coffee" before switching to franchise locations. As a local, well-known brand, PJ's Coffee resonated with locals more, and since making the switch, Scott indicated sales have increased.
These PJ's Coffee shops service a high volume of hospital employees, patients and daily visitors, so the stores see heavy traffic at all hours of the day. Scott and his team have worked to adjust operations at their non-traditional coffee shops to fit the locations.
"We've had to adapt certain things like inventory," Scott said. "We have a different clientele so sometimes certain specialty flavors aren't as popular at our locations."
Scott mentioned that it's an advantage for him to be able to use other nearby PJ's Coffee locations as resources to better distribute inventory. In addition, the PJ's field operations team has helped to ensure the level service delivered by the staff at these non-traditional cafes meets PJ's high standards for product quality and delivering on the brand's trademark hospitality.
PJ's Coffee Offers More Than a Coffee Shop

​
While PJ's is always ready to make a guest's morning cup or a great specialty brew, for these non-traditional locations, it's much more.
"We're in medical facilities that have hundreds of employees and visitors and are open all day," Scott said. "We can offer a coffee to help keep them going, but more often than not we serve as a place to decompress."
Both employees that need a break from their busy schedules and visitors looking for respite while comforting a sick loved one find comfort at PJ's Coffee.
Presentation is important; it has to feel like a welcoming, local coffee shop – not a generic coffee kiosk – to achieve this. PJ's Coffee's friendly, familiar atmosphere, locally roasted coffees and specialty beverages make it the perfect brand for investors to operate in non-traditional spaces like this and act as an oasis for patrons.
A coffee shop is more than a place for food and drink – it's a place to relax and receive comfort, whether for hospital staff or visitors, and the team at these non-traditional PJ's work every day to make this possible.
If you're interested in exploring traditional and non-traditional franchising opportunities with PJ's Coffee, get started by downloading our franchise brochure today.