How Hosting Events at Your Coffee Shop Can Boost Sales
By: PJ's Coffee
Since the first coffeehouses were introduced, they've been cultural meccas and forums for political and intellectual discourse. Springing up across Enlightenment-era Europe, coffeehouses played a central role in the information exchanges of the writers, politicians, businesspeople and scientists largely credited with the progress of the time period.
While hundreds of years have passed, many people still view coffee shops as convenient community gathering places. If you're only marketing your coffee shop for your caffeinated beverages, you're missing out one of your most important assets: your community space.
Whether your coffee shop is the go-to place for book clubs or study groups, or you host community events, leveraging your space and social function is an effective way to drive crowds to your store.
Here are some ways you can draw in new guests by positioning your coffee shop as a hub for your community:
Encourage Local Organizations to Meet at Your Shop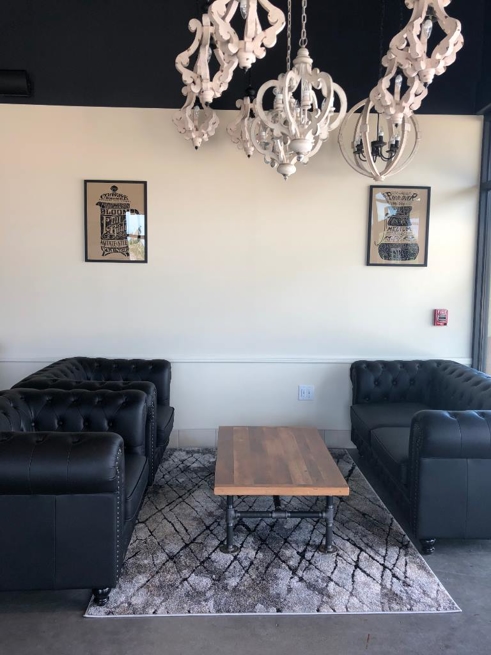 ​
Chances are, students and business professionals already use your coffee shop as a space to set up their laptops and get a few hours of work under their belt. But, you can expand your reach by also encouraging local clubs, groups and organizations to host their meetings at your location.
This could be as simple as investing in larger tables and more chairs, or reserving some space for regularly-scheduled meetings. You can also offer special promotions and discounts for students or local organizations.
Host Charity Events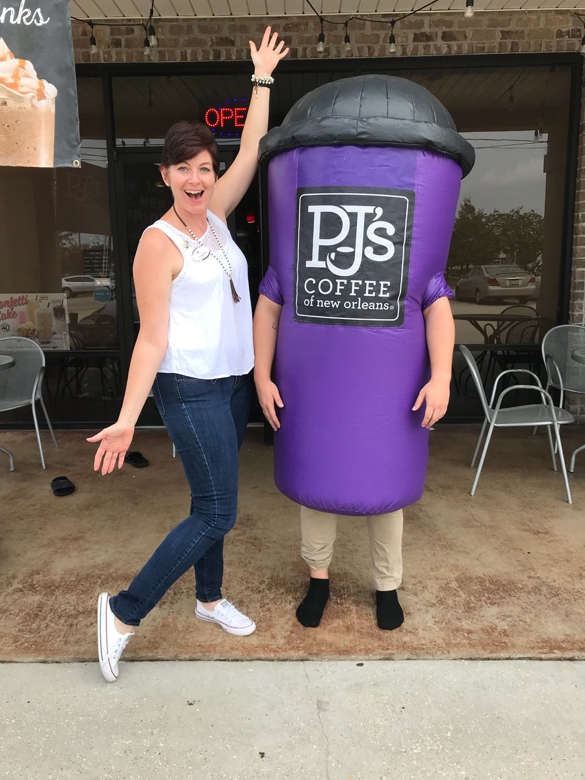 ​
People want to support businesses that hold similar values to their own. Throwing an event that brings awareness to a worthy cause can help boost your brand, tap into an existing pool of supporters and positively impact your community.
You can easily accomplish this by dedicating certain days or hours to a cause, and donating a percentage of your proceeds to charity. You can also host fundraising events to drive foot traffic to your store, while garnering support for an important cause.
Reach out to local charities and philanthropic organizations, and see if they would be interested in partnering with you for an event. They're always looking for creative ways to spread awareness for their cause, so more often than not, creating a meaningful partnership is as simple as just reaching out.
Arrange Seasonal or Special Occasion Events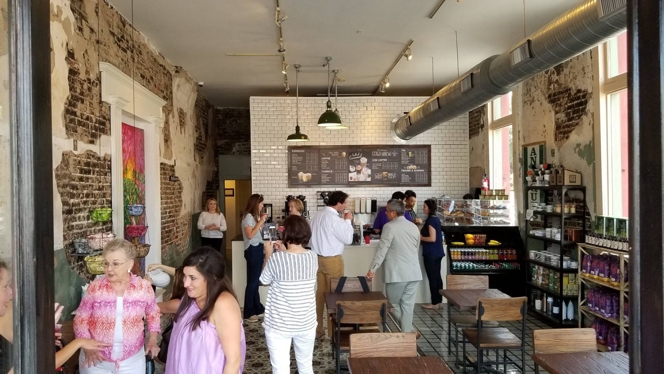 ​
Special promotional or seasonal events are another great way to foster a community atmosphere in your shop and encourage new guests to stop by. These events could include anything from open-mic nights to coffee tastings, brewing methods classes or latte art contests. Whether or not your events are coffee-related is completely up to you, but you'll want a good mix of activities to draw in different crowds.
Your coffee shop doesn't need to be just a quick stop on your guests' way to work. You can carve out an entirely new niche guest base by maximizing your space and transforming it into a fun, friendly, local hangout. By capitalizing on your coffee shop as a gathering place, you can take advantage of a great marketing opportunity – that will help boost sales and bring your community together.