A Quick Breakdown of Coffee Franchise Costs
By: PJ's Coffee
After crude oil, coffee is the second largest commodity in the world. It plays a crucial role in more than half of Americans' daily routines and transcends season and occasion. It's an international social experience.
This consistently in-demand product creates a profitable business opportunity for coffee shop owners. Working with a franchise coffee brand gives franchisees the benefit of brand recognition and established practices and operations while providing the freedoms of an independent business owner.
The PJ's Coffee franchise opportunity offers variable layouts and investment levels to cater to a variety of franchise candidates. Here are some common costs for PJ's Coffee franchisees:
Franchise Investment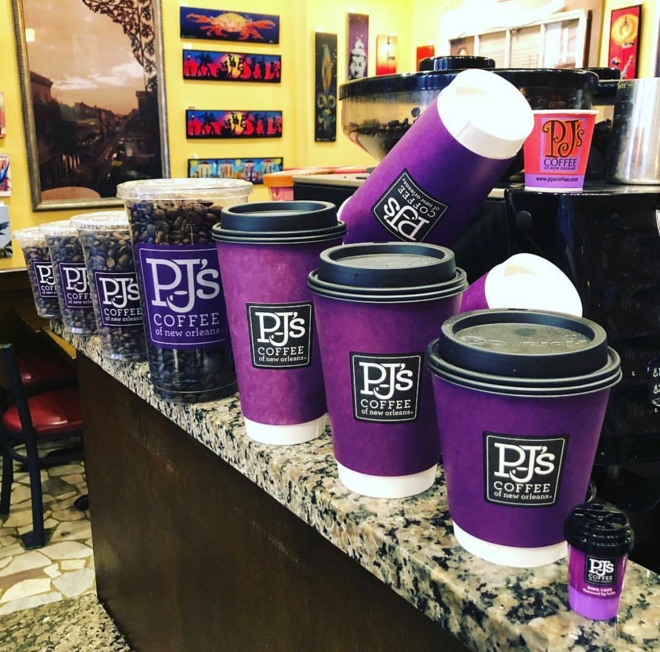 ​
A franchise is a licensed partnership that allows the business owner to use the corporate name and operations in exchange for an initial franchise fee and continuing royalties. When it comes to PJ's Coffee, these fees depend on the type of PJ's you choose to open.
Traditional full-service locations that feature street-level entrances and an optional drive-thru require an initial fee of $30,000. Non-traditional locations which are generally smaller PJ's that are located within another business such as a college or health care facility require an initial franchise fee of $20,000. Franchisees committed to opening multiple units receive a discount on the initial franchise fee.
Regardless of initial investment, franchisees all pay weekly royalties, a specific percentage of their revenue, as an ongoing licensing fee for continued support, training and consulting. These fees contribute to the overall health of the brand.
Build-Out Costs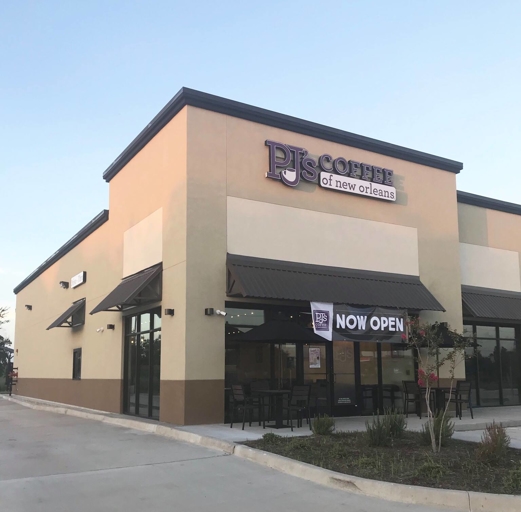 ​
PJ's Coffee has perfected the location development process, building successful PJ's across the globe as both standalone shops and a variety of non-traditional locations.
During the design and build-out process, franchise owners will need to consider the cost associated with the development of their PJ's. Depending on the size and condition of the space, construction can range anywhere from $50,000 up to $270,000. It is also common to receive a tenant improvement allowance from the landlord to help the franchisee offset the cost of the construction.
Once the construction is completed, franchise owners will need to add owner furnished items such as furniture, fixtures and the proper equipment. Depending on the size of the location, costs for owner furnished items, FF&E, can range from $50,000 to $150,000.
Other Costs & Opening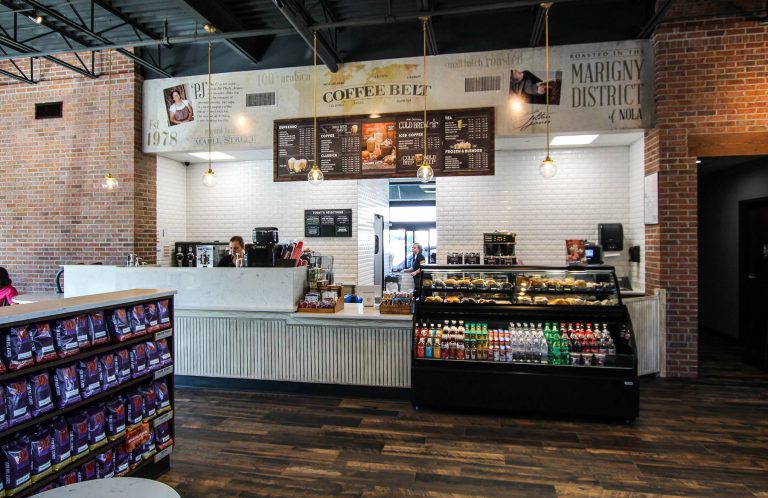 ​
While the construction and owner furnished items are the majority of the initial investment, there are other expenses you need to consider like opening advertising, inventory, signage, small wares, point of sale system and working capital. These aspects are the bulk of the costs associated with opening a coffee franchise. The total initial investment for PJ's franchisees ranges from $168,900 to $566,000 depending on size and location.
However, before opening PJ's to the begin servicing the community, you'll need to hire the right team. Your staff interacts with guests daily and has a direct impact on customer satisfaction and retaining customers, so it's important to invest the right amount of time into this process. PJ's provides exceptional guidance and assistance on not only how to recruit a great team, but also how to train and retain a great team.
Look for employees that are devoted and willing to learn. Reliable and trustworthy staff can give owners peace of mind that the store and the guests are well cared for when they can't be there.
As a business owner of a coffee brand, you can rest assured there will be constant demand for your product and a loyal, returning guest base from which you can consistently draw. When it comes to PJ's, our guests are particularly drawn in by our high-quality, small batch roasted coffee and the constant innovation in our specialty drinks.
An established and loyal guest base, simple processes and low operating costs in comparison to other food concepts make PJ's coffee the perfect opportunity for a variety of franchise candidates.
To learn about PJ's Coffee franchise opportunities and the costs associated download our free franchise brochure.