How Much Does it Cost to Open a Coffee Shop?
By: PJ's Coffee
Americans drink an average of 3.1 cups of coffee a day. Regardless of season or occasion, it's a staple in most people's routines.
With a consistently hot commodity, coffee shops are a popular business opportunity for many entrepreneurs. But how do you really get started and open a coffee shop? It all depends on your size, location and menu. PJ's Coffee offers a few different types of locations with varying costs:
Traditional Full-Service
A traditional PJ's Coffee typically features the largest footprint ranging from 1,200 square feet to 2,200 square feet. These locations can be standalone or in a strip of other businesses generally on an end cap featuring a drive-thru. Traditional PJ's stores serve the full range of menu items, including a variety of fresh baked pastries, hot breakfast sandwiches along with various grab and go items.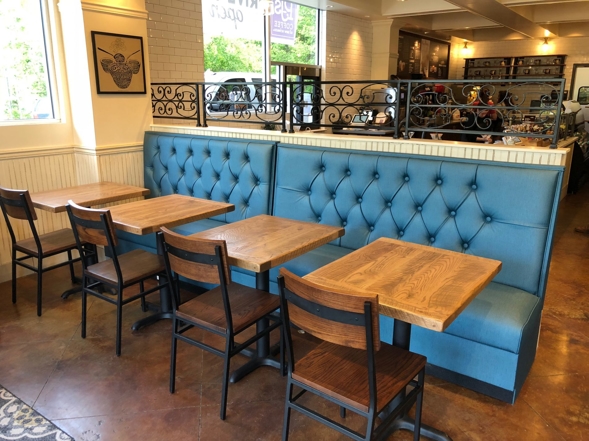 ​
One full-service location requires an initial franchise fee of $30,000. After that, lease hold improvements is often the most costly expense, followed by furniture, fixtures and equipment, which ranges from $50,000 to $150,000 depending on location size. Franchisees' total initial investment ranges from $300,000 to $551,000 for one traditional full-service PJ's.
Non-Traditional Location
A non-traditional PJ's Coffee is smaller in size, generally 350 square feet to 1,000 square feet with a condensed menu offering compared to a traditional location. It's likely featured within another business, like a university, healthcare facility, hotel or an airport. While this store format doesn't support a drive-thru and due to its smaller size, it does have unique advantages. For instance, it typically requires less furniture and fewer employees. These non-traditional locations also have the benefit of attracting loyal PJ's customers passing by, while taking advantage of the captive audience afforded by their location within another space.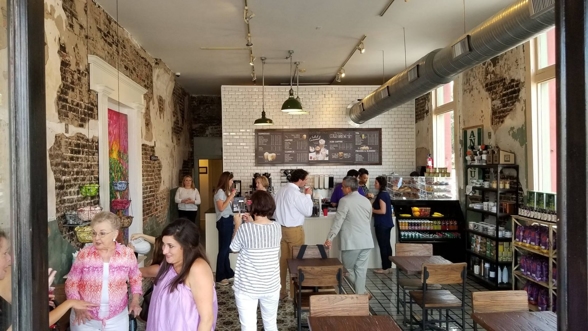 ​
Non-traditional locations require less spending on leasehold improvements, furniture and fixtures. Their owners commit to a franchisee fee of $20,000, making the initial investment between $180,000 and $373,000.
Multi-Unit Agreement
A multi-unit agreement comes with three or more PJ's Coffee locations. This could be multiple full-service locations, multiple non-traditional locations or a mix of the two. Franchisees interested in multi-unit ownership create an agreement based on how many stores they'd like to open, in which market and over what time period.
Since the franchisee needs to build or remodel and furnish each location, the total investment varies widely. However, PJ's reduces franchise fees for multi-unit agreements. For example, the initial fee for three units is $65,000.
These variations allow PJ's to expand its presence to college campuses and shopping centers, new states and new countries. Most importantly, franchise owners can choose the right size store to fit their investment range.
For more information about opening a coffee shop, check out some our other blogs: