How to Open a Coffee Shop Franchise
By: PJ's Coffee
You've done your homework on owning a coffee shop with PJ's and learned:
Coffee is a $48 billion industry
Demand is strong, with consumption of hot and cold coffee in the United States on the rise
Our average unit volume for the top one-third of our locations is $645,194
We've experienced four years of same store sales increases averaging 8.7 percent
If you're ready to pursue ownership in the PJ's Coffee system, it's important to know the steps you will take to become a franchisee with our steadily growing brand:
1. Read the Franchise Brochure
You probably have more questions about the franchising opportunity with PJ's Coffee, and the franchise brochure will provide you with more information. Fill out the form here to receive your brochure and move on to the next step toward ownership.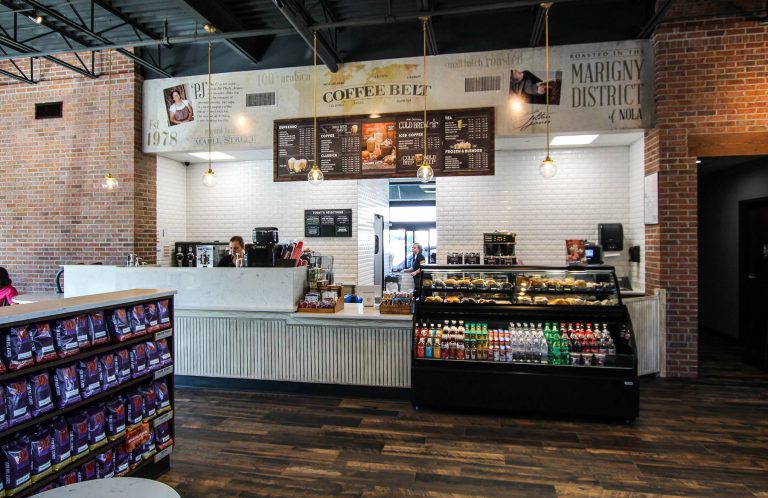 ​
2. Let's Talk
One of our franchise development coordinators will contact you within 24 hours after you receive the brochure. Among other topics you'll discuss with him or her is whether the area you're interested in is available for brand growth. You will also discuss the evaluation process and next steps, including filling out a qualification form, which we will send to you.
3. Opportunity Overview
If you qualify for franchise ownership with us, including the ability to cover initial investment costs, a franchise executive will reach out to you at an appointed date and time. He or she will discuss the brand and industry, answer any questions you may have and provide you with details on the PJ's Coffee franchise evaluation process. We will also send you the PJ's Coffee Franchise Disclosure Document (FDD), which provides in-depth information about the brand, including our financials.
4. Review the FDD
Among the plethora of information in the FDD, the document provides detailed information on the franchise opportunity, the relationship between franchisee and franchisor, costs to open a PJ's Coffee and the amount of revenue stores generate. It's important to review the information before the next step in the process.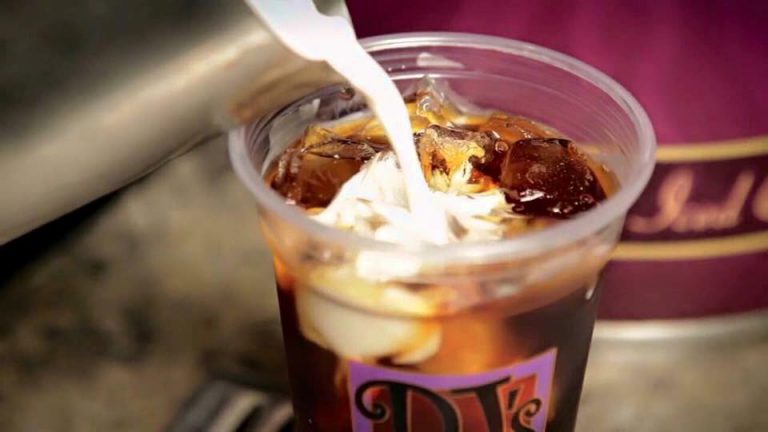 ​
5. Participate in Evaluation Calls
On these scheduled, agenda-specific calls, you and the franchise executive will have comprehensive discussions on:
Franchisee support
Real estate selection
Design and construction
Franchisee training
Ongoing operational support
Marketing
Products and operations
6. Conversations with PJ's Coffee Franchise Owners
Part of your due diligence process includes speaking with existing PJ's franchisees to learn about their experience. It's one of the best ways to understand our franchise and what life will be like as a business owner with the brand.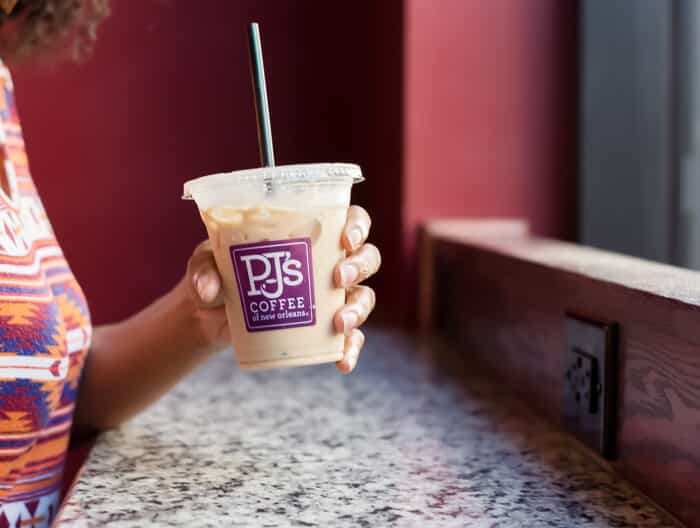 ​
7. Attend Join the Team Day
By this point, you've been able to evaluate the franchise opportunity with PJ's Coffee. If you're ready to become a franchisee, we'll invite you to attend Join the Team Day in New Orleans. Here you will tour the PJ's Coffee roasting facility, visit PJ's locations and meet the location development, marketing and operations teams, which support our franchisees. This is also another opportunity for you to learn more about us and for us to learn more about you. Being a good match for each other should be evident and confirm your decision to pursue the franchise opportunity with us was the right action to take. If Join the Team Day is a good experience for both of us and you're approved as our newest franchisee, we will sign the franchise agreement – and welcome you to the PJ's Coffee family!
8. Begin Development
Your franchise development process begins now. The PJ's team will systematically guide you through each step of the process – securing financing, a location, construction and training – toward opening your location.
9. Opening Day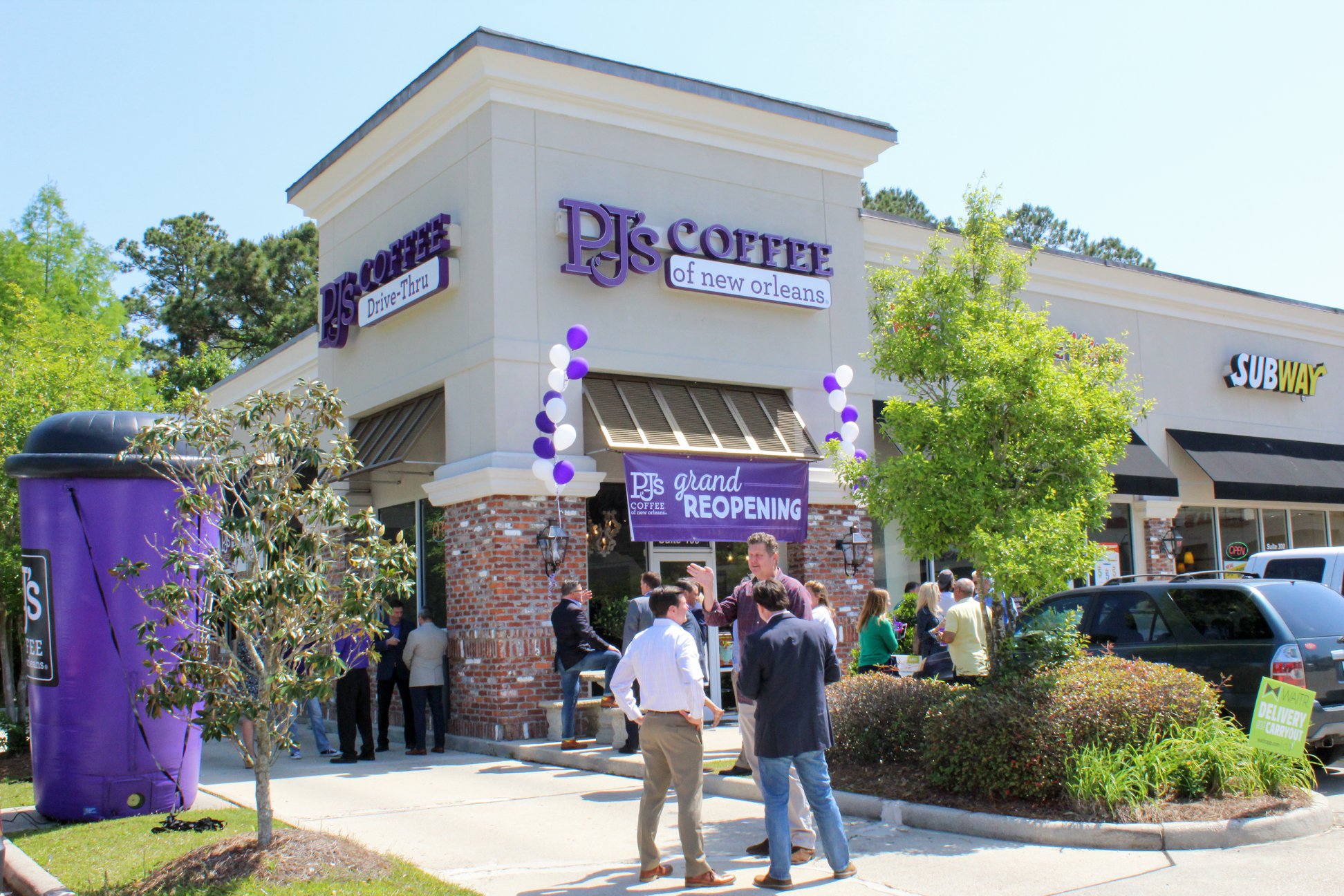 ​
This is the day you've been thinking about and working toward with your support team. Once you've gone through all the previous steps, you finally open your doors and start cultivating loyal and repeat customers with high-quality coffee that is ethically sourced and is the backbone of your business. This is the day you begin generating revenue in the surging coffee industry with a growing brand!
Are you interested in a coffee shop franchise with an exciting, growing brand? Contact us today to learn more about franchise opportunities with PJ's Coffee.