4 Reasons PJ's Coffee is Ripe for Expansion into the Southeast Market
By: PJ's Coffee
America's love for coffee continues to grow. The number of Americans drinking a cup of coffee a day was at its highest level in six years in 2018, according to the National Coffee Association. Sixty-three percent of Americans said they drank coffee yesterday and 79 percent said they drank coffee in the past year. On average, American coffee drinkers consumed 3.2 cups of coffee in the past day, and 61 percent of those cups were gourmet coffee.
With so much demand for coffee, you could say there's not a bad place in America to open a coffee shop – and you're right. But some regions bode better for success than others, and the Southeast is one of those places. Here are the reasons why PJ's Coffee is targeting that region for expansion:
It's the Best Place to Open a Coffee Shop
The Southeast is full of great small cities thirsty for more coffee shops. The top 11 cities to open a coffee shop are in the South and Southeast, according to a report by Frontier Business. Florida, North Carolina and Texas have five or more cities per state where coffee shops would do well. Why? They're underserved and major metropolitan markets are saturated with cafes.

​
The South is Getting Younger
Millennials, the age demographic now in their 20s and 30s who are about to pass baby boomers as the largest living generation, love coffee. And, they're moving to the South.
But, millennials, the largest group of coffee drinkers in the United States, don't love just any coffee. They prefer their coffee drinks be full of flavor, convenient and innovative. PJ's Coffee checks all those boxes. For example, our Carnival Blend is nutty and spicy with an aroma that stirs up thoughts of Mardi Gras. Our drive-thru locations meet the demand for convenience. Our training and equipment helps baristas make coffee drinks as quickly as possible without sacrificing quality, too. We're constantly creating new coffee drinks to meet the demand for innovation. Our Zulu Coconut Iced Mocha, King Cake Lattes and King Cake Protein Velvet Ice are coffee drinks you won't find anywhere else but at PJ's Coffee.
Young coffee drinkers are especially fond of cold brew coffee. PJ's Coffee also satisfies their demand with our original cold brew iced coffee, which we developed more than 30 years ago. Our special cold-drip process that protects the flavor and strength of our Viennese blend, while producing a coffee that's less acidic, sells well in all our markets. It can also be customized with guests' favorite flavors.
Many millennials are moving to southern states, and setting up house in urban and suburban areas in Arkansas, Florida, Louisiana, Mississippi, North Carolina, South Carolina, Tennessee, Texas, Virginia and West Virginia. They're attracted to the South and Southeast for its lower cost of living and housing inventory. They're bringing their penchant for high-quality coffee with them, and PJ's will be there to serve them.

​
Business is Booming
In general, the South is growing in population more and quicker than any other region (except the West). Between 2008 and 2018, the growth of southern states outpaced most other states in the nation due to lower costs of living, employment opportunities and warmer climate.
In the Southeast, the states that experienced the most growth over the past decade were Florida (1.40 percent), South Carolina (1.16 percent), North Carolina (1.10 percent) and Georgia (1.02 percent). Florida grew the fourth quickest out of all states from 2017 to 2018 by 1.54 percent.
Along with growing populations, personal income is also increasing in Southeastern states, which is contributing to booming economies. Residents of cities in Arkansas, Florida, North Carolina and Virginia are experiencing some of the best personal income growth in the country. In the Southeast, Naples, Florida, leads with a 22.8 percent increase between 2012 and 2017.
The economy in the Southeast is strong. The economies of Florida, Georgia, Tennessee, North Carolina and South Carolina rank in the top 16, according to U.S. News.
We're Already There
We already have a presence in several Southeast states including Arkansas, Florida, Mississippi, South Carolina and Tennessee. With a presence in these states, expanding in those markets becomes easier because brand recognition has been planted and is growing there.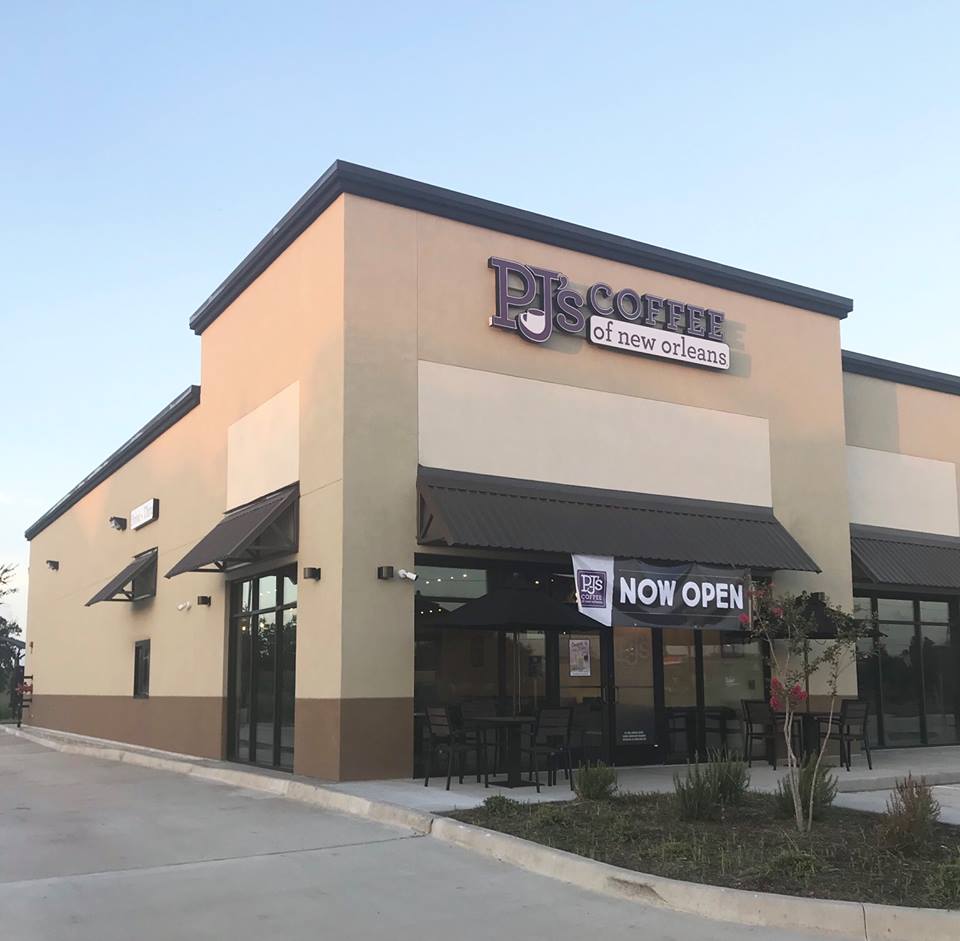 ​
PJ's Coffee was founded and is based in New Orleans. We're a Southern franchise brand steeped in culture. For example, our present day cold brew coffee was inspired by that which was born in New Orleans in the 1860s, when the supply of coffee beans was cut off by the North. Being a New Orleans company, we are aware of coffee trends and tastes, as well as the climate for new businesses, among our neighbors in the region.
Are you ready to join a well-established coffee shop franchise that's on track for explosive growth in the Southeast? Contact us today to learn more about franchise opportunities with PJ's Coffee.