PJ's Coffee Franchise Honors Our Veterans Year Round
By: PJ's Coffee
According to VetFran, while veterans make up just 7% of the population, 14% of all franchisees across the United States are veterans. Not only are veteran business owners more likely to lend a hand to their veteran peers, but they're remarkably well-suited to the franchising industry due to their strong work ethic and propensity for teamwork.
At PJ's Coffee franchise, we've earned our membership with VetFran with the extensive benefits we offer to veterans, beginning with the 20% discount on the franchise fee we provide to all veteran franchisees. For us, it's an honor and privilege to award a veteran with a franchise, and one of the ways we do that is through our annual Veteran Franchise License Giveaway.
Our Giveaway launches this year on November 11, the deadline is on January 31, 2023, and we will announce the winner in February. Contestants will submit a minute-long video explaining how their military experience would make a skilled franchisee. This will be our fifth year in a row hosting it, and we can't wait to meet this year's winner; some of the most notable franchise partners at PJ's coffee have been our giveaway recipients.
Bobby Mounts: A Business and Community Leader
Bobby Mounts is one of our most recent Veteran Franchise License Giveaway recipients. He makes an excellent example of how veterans are incredibly well-suited to franchising—and why PJ's Coffee franchise has always been one of the biggest supporters of uplifting veteran entrepreneurs. At the time he came across PJ's Coffee license giveaway, he'd retired from active duty and enjoyed a career as a police officer; he was ready for the next phase and, this time, wanted to try his hand at entrepreneurship.
He applied for and won the giveaway in 2020 and quickly got to work opening his location in Ruston, LA and promptly rose to the top with his hard work, dedication and team-player attitude. In fact, just a year later, we awarded him with Rookie of the Year and was recognized at the International Franchising Association conference—only a year after signing. Although he took on a new industry and opened a business at the height of COVID, he quickly got organized and made incredible sales numbers that year. He recently acquired a license to develop and open his second PJ's Coffee franchise in Monroe, LA.
As if that's not enough, Bobby is dedicated to serving his community as a local business owner, one of the qualities we admire in many entrepreneur veterans.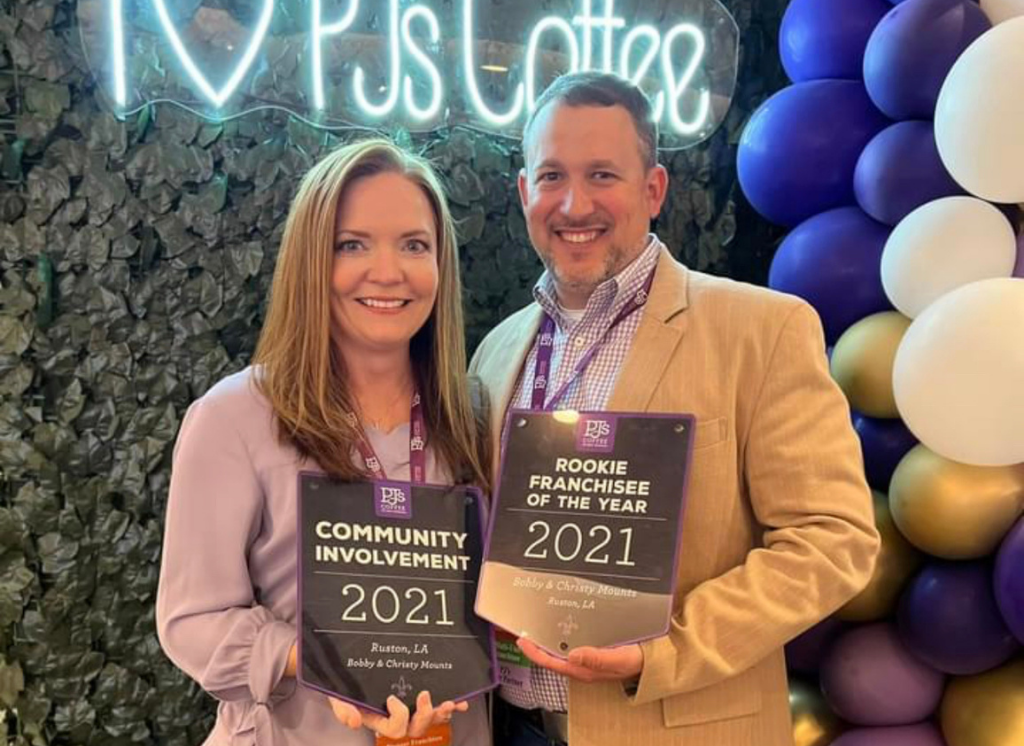 "I want to share my knowledge and what I've learned through my experiences with the military and police force and build up the younger generation of people by creating structure, accountability and job growth opportunities," Bobby explained as he reflected on how his franchise ownership is more significant to him than any other business opportunity. "They can take all that they learn and apply it to their futures—both personally and professionally."
Kyle McElhaney: Teamwork Makes the Dream Work
Kyle McElhaney is one of the most recent veterans to join the ranks of PJ's Coffee franchise partners, and he's already made massive strides with his position as a business leader in his community. His aptitude for thinking collaboratively was developed during his military career and has lent itself wonderfully to his career as a multi-business owner alongside his wife, Jennifer. This mentality, which he encapsulates in the acronym E.A.T. (Effort, Attitude and Teamwork), is how he leads his team at his coffee shop franchise location and has dictated his success.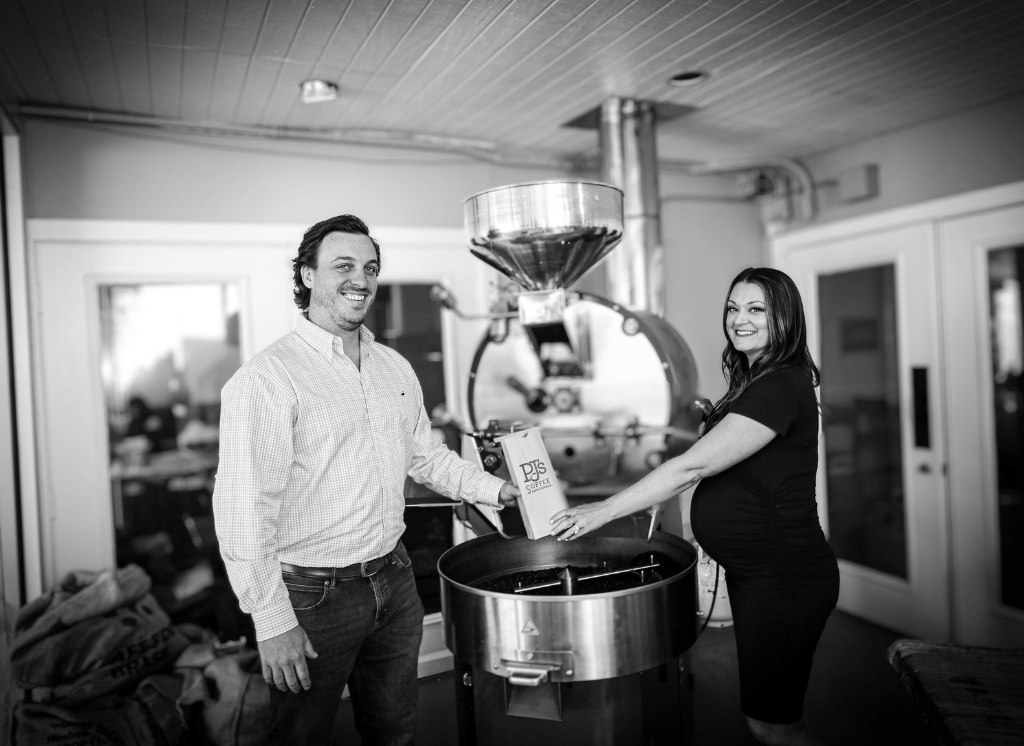 "We never want to be a one-man show," Kyle said, indicating his commitment to teamwork as a business owner and veteran. "We enjoy having a portfolio of businesses to build something for ourselves and our children."
PJ's Coffee Franchise Is Once Again Observing Veterans Day
There are many other examples of veterans who have found a successful new career with us at our coffee shop franchise. However, these two represent how varied the veteran experience can be, yet still, each has a strong work ethic and a knack for collaboration and community-building. For these reasons and more, we feel our duty at PJ's Coffee franchise is to show our appreciation for veterans nationwide.
In the words of Ryan Stansbury, PJ's Coffee Vice President of Franchise Development: "With many of our previous veteran franchisees, we've seen a seamless transition from military life to entrepreneurship, so we started this initiative to attract like-minded individuals to our concept, and as a way of saying 'thank you for your service.'"
Looking for a business opportunity that builds on your military experience? Contact us today to learn more about PJ's Coffee franchise support for veterans!
$1,034,105*

Average Unit
Volume (AUV)

14.3%

Same-Store Sales Increase