How to Develop a Coffee Shop Business Plan
By: PJ's Coffee
Deciding to open up your own coffee shop can be incredibly exhilarating but can quickly become overwhelming if you don't have a solid business plan in place. We're here to help you as you navigate the process.
When it comes to approaching potential lenders for their investment in your business, it's essential that you have a complete, informative business plan to give them that demonstrates your strategy for success. From funding requests to marketing and sales strategies, your business plan should be detailed, well-thought-out and accurate. Although creating a business plan is relatively straightforward in its structure, you still need to take your time and include every detail necessary to provide potential lenders with a complete document. A well-rounded, clear business plan should include the following:
Executive summary
Company description
Market analysis
Organizational structure
Marketing and sales strategies
Description of products and services
Funding request
Financial information
In the sections below, we've written out everything you'll need to include per section in order to create a successful business plan with minimal stress. Let's get started:
Executive Summary
This is your opportunity to make a strong, positive impression on your potential investors. Your executive summary should provide a concise and optimistic overview of your business that grabs your reader's attention. It should be no more than two pages long, and should include brief summaries of the following sections of your business plan. While the executive summary should be placed in the beginning of your business plan, it should be written last to ensure accuracy and its inclusion of all necessary information.
Company Description
The company description is time for you to pitch your coffee shop. It should provide a cohesive overview of how each aspect of your business fits into the overall coffee industry, the local market, the demand for your services and what makes your business unique.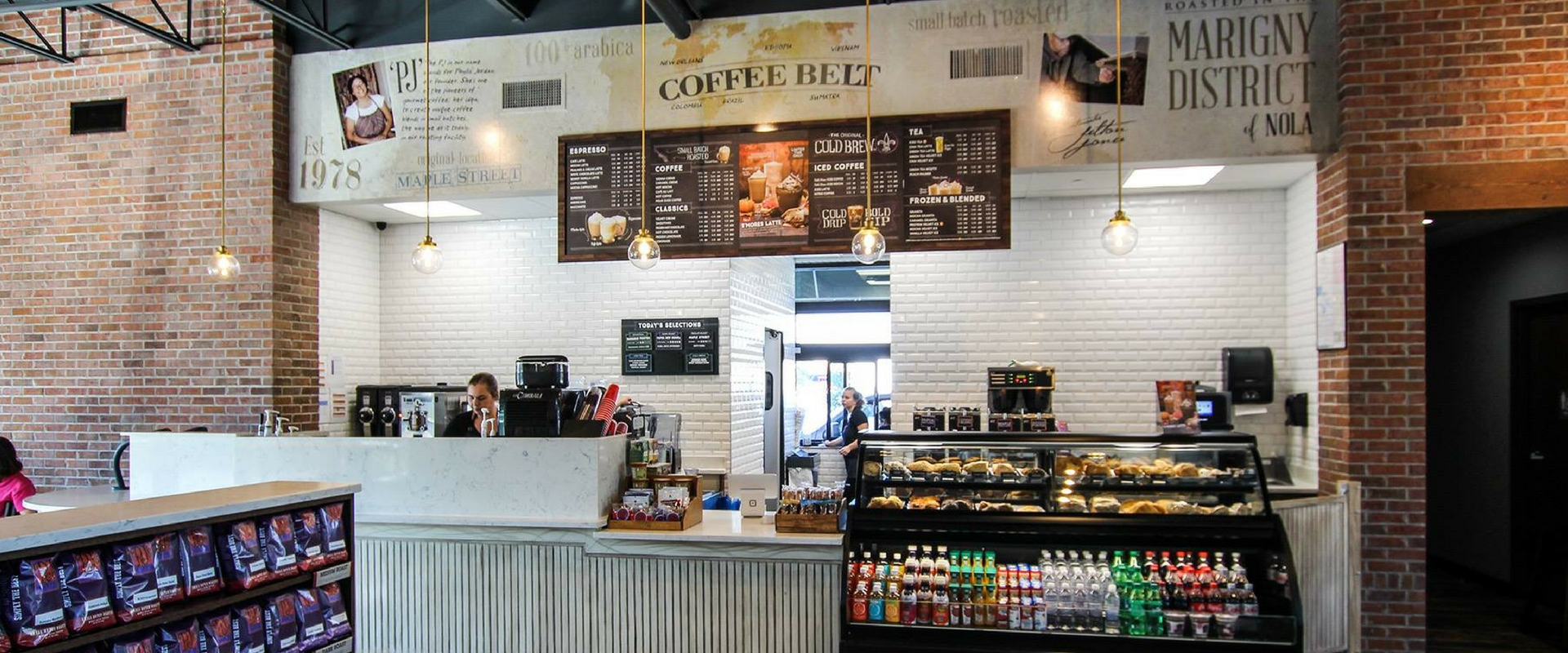 ​
Include details about our New Orleans personality and Southern hospitality, our options of brick-and-mortar locations and drive-thru only models, as well as how our coffee and café selection stands out against the competition. This section should stay short and sweet to keep your reader interested.
Market Analysis
When bringing your business plan to potential investors, you need to be able to demonstrate that you've thoroughly analyzed your target market and can prove there is enough demand for your products and services to make your business viable. Your market analysis should include an assessment of your competition and how you plan to compete within your sector, as well as speak to the growth trajectory of your target market. When it comes to PJ's Coffee franchise locations, you have the opportunity to choose from a couple of different options for your café – and you can disclose your choice in order to further prove that you've done your market research.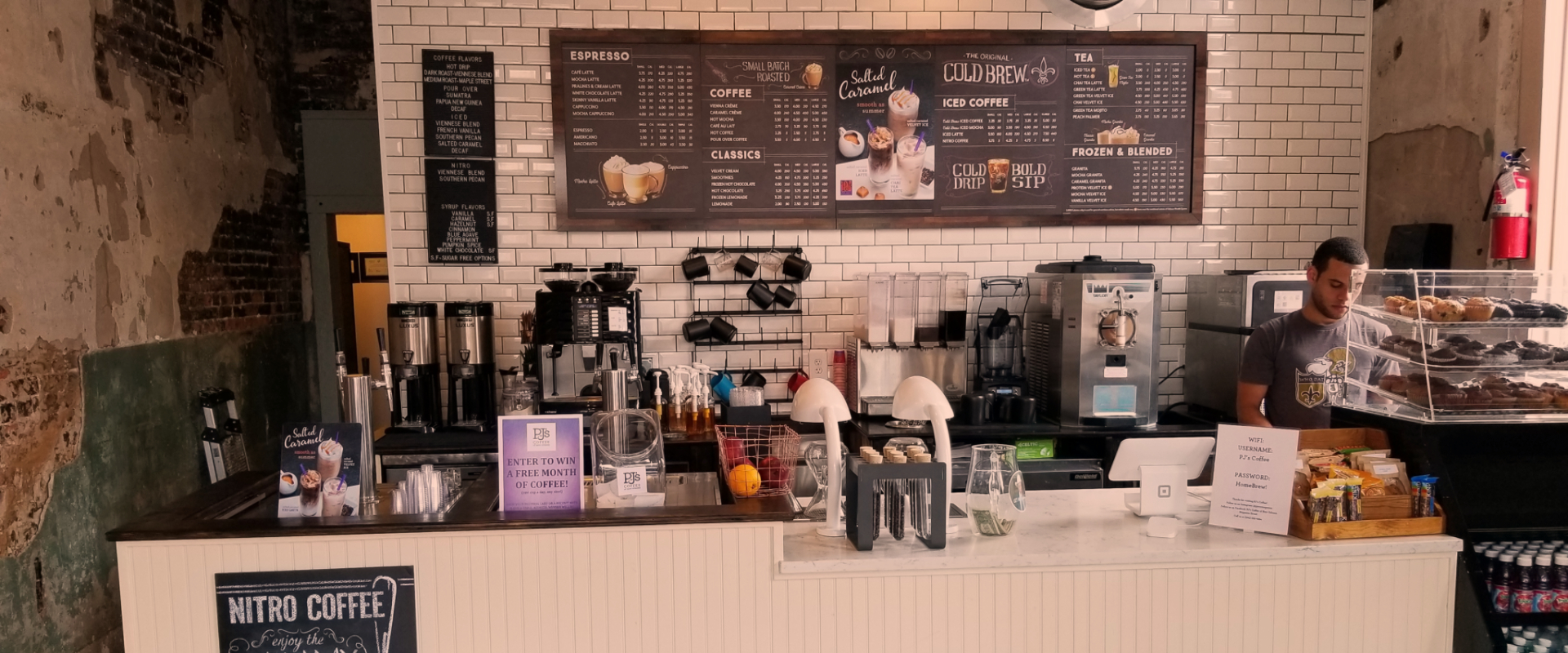 ​
For example, if you plan to open your location off a freeway exit or on the corner of a busy intersection, think about making your space a drive-thru only model to effectively attract consumer traffic. Look at how the competition performs in your area and offer up an analysis of how you plan to stand out in the market. Make sure to perform an analysis of your strengths and weaknesses in comparison to market competition, as well as highlighting revenue streams and your pricing structure.
The SBA recommends this section of your business plan includes your insights from your conducted research, but your actual data should be added to the appendix of your document.
Organizational Structure
In order to demonstrate how you and your management team plan to operate your coffee shop, this section should begin with an organizational chart that shows who is in charge of running each operational function of the coffee shop. From operations behind the bar to taking orders at the drive-thru, it should be clearly laid out that you and your team have taken the time and effort to create a successful delegation of tasks that will keep your PJ's running smoothly and providing community members with both incredible coffee and a quality, positive experience. Follow the chart with a clear description of the ownership structure from a legal perspective – explaining who owns what and how much of your business they own.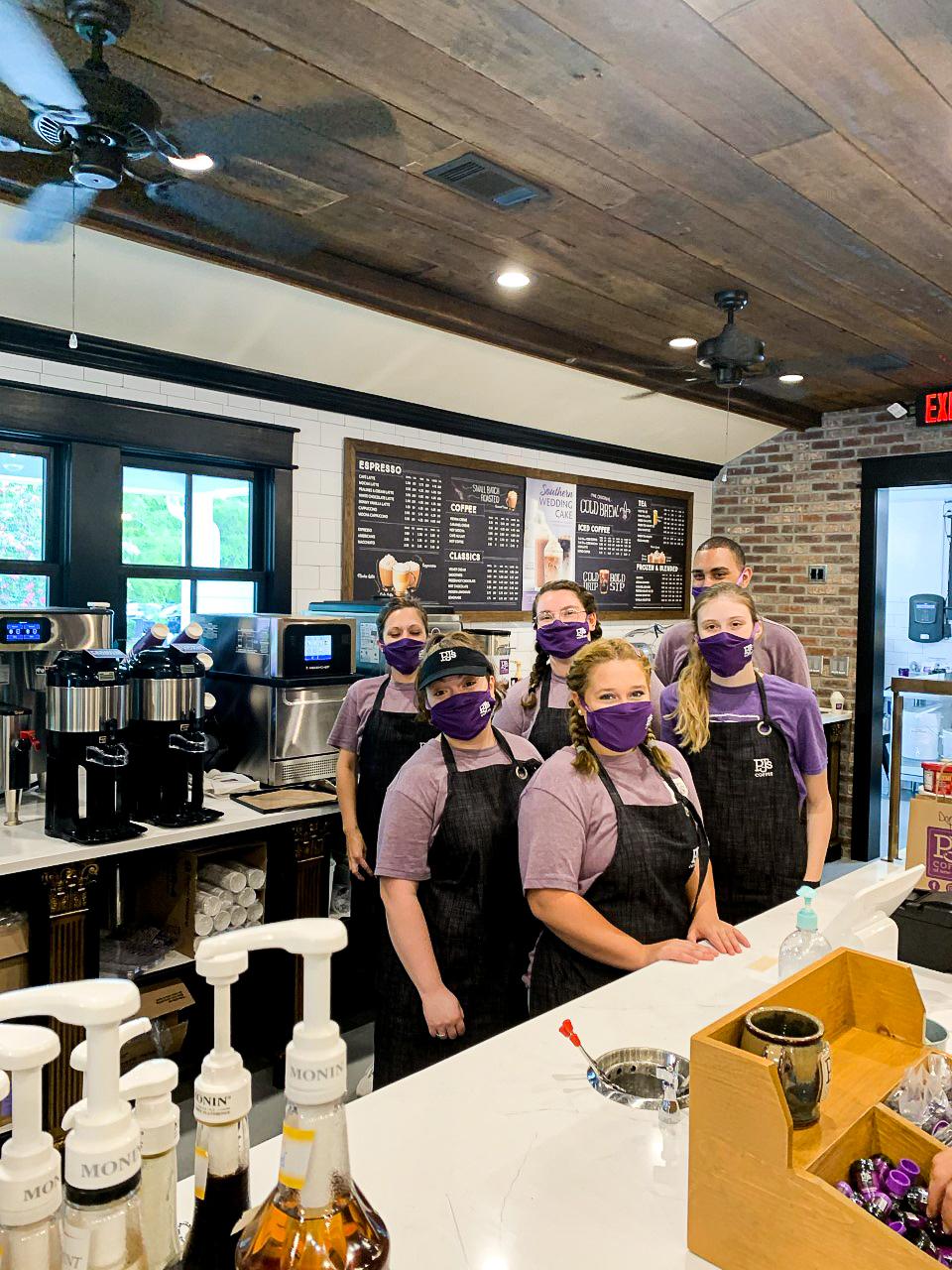 ​
Close out this section with details about each of your stakeholders – this demonstrates to a potential lender that you and your team can successfully operate your coffee shop.
Marketing and Sales Strategies
When it comes to opening your coffee shop, lenders want to know that their investment is going be successful and turn a profit. In order to bring in any revenue, it's up to you to market and advertise your business and bring in customers. Describe how you intend to entice customers to patronize your business – including advertising, promotions, pricing strategy, sales and service. This entire section is dedicated to detailing how you plan to develop awareness and demand for your services instead of the competition.
As a franchisee, you have access to a corporate support team and a proven model for successfully marketing your PJ's Coffee location. We work with every franchisee to establish best practices designed to increase your ticket average and customer frequency, as well as providing you with our research on consumer trends to ensure that each new menu item or LTO item will benefit you in the long run.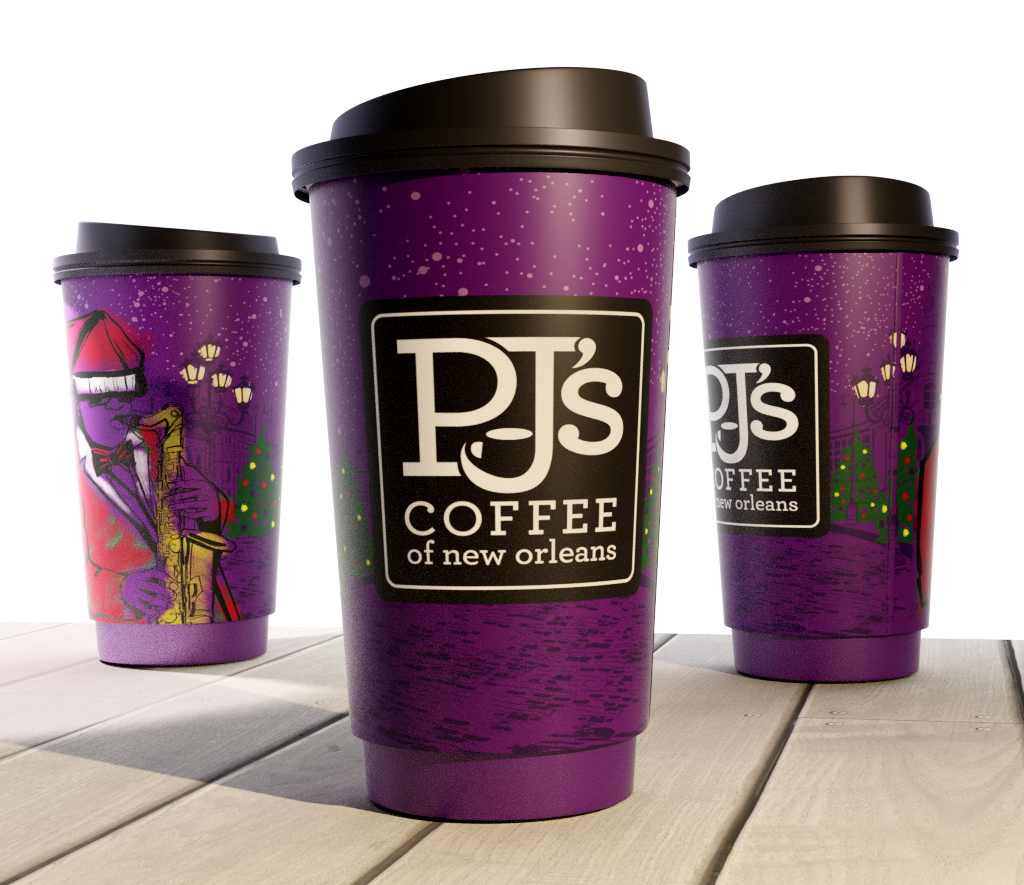 ​
Along with instilling best marketing practices, we help franchise partners boost their traffic with in-store marketing and events. We also offer highly targeted social media support and education – when it comes to launching limited-time offerings (LTOs), our corporate team targets neighborhoods within a ten-mile radius of your shop to drive additional traffic while teaching you and your team how to capitalize on connecting with your community through social channels.
Description of Products and Services
This entire section is dedicated to showcasing the incredible products and services and how they stand out against competitors in your market. As a PJ's Coffee franchisee, you give customers access to our menu of specially-crafted products. Our drinks are fresh, high-quality and rooted in tradition, and we utilize only the top one percent of Arabica coffee beans.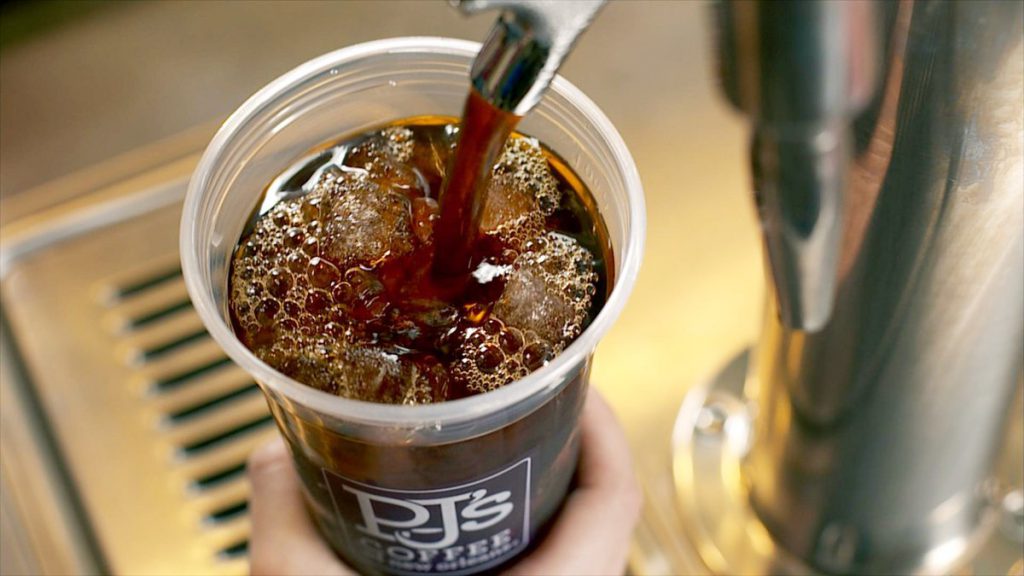 ​
We also work directly with coffee farmers at Finca Terrerito in Honduras and Agua Fresca in Nicaragua. Since we don't use a middleman, we can pay our farmers 50 percent more than the average rate while supporting the sustainable practices of farm to cup coffee. We offer everything from espressos and cold brews to granitas and velvet ices – ensuring customers can choose from a variety of options based on whatever delicious concoction that customers might be craving.
Funding Request
This section is solely dedicated to outlining how much you plan to invest in your business. Be specific about how much funding you'll need from investors – giving your potential lender a clear picture of what you're asking for is essential to success. Fortunately, franchise businesses usually have the projected initial investment included in the Franchise Disclosure Document (FDD), which can answer many of the questions lenders will have about different funding scenarios.
Financial Information
Although this section may be last, it's an incredibly important section that any business owner must get right. Your financial information section should include the following:
Personal financial statements from the owners
Any outstanding debt, current status, the amount owed, terms and collateral
Projected income and expenses for the subsequent five years
Cash flow forecasting
Budget for capital expenditures
Data visualizations
Breakeven analysis
Get Started
Opening your own business is exciting, so we want you to begin your PJ's Coffee journey with minimal stress and a high quality business plan that will help you successfully gain the lenders you need to open your doors with us.
Looking to join a franchise that offers up quality instructions on important documents? Get started by downloading our franchise brochure today!