Like Sister, Like Brother: Siblings Get Down To Business With PJ's Coffee
By: PJ's Coffee
The community surrounding the PJ's Coffee in Harvey, Louisiana is so close knit, it feels like family. The coffee house's owners, Cherie White and JC Chavarria, are actually family.
Cherie decided to buy the location in her hometown about four years ago, when she overheard its owner talk to a customer about selling the struggling shop.
"I walked up and said, 'If you're interested in selling then I'm interested in buying,'" she said. "I paid cash."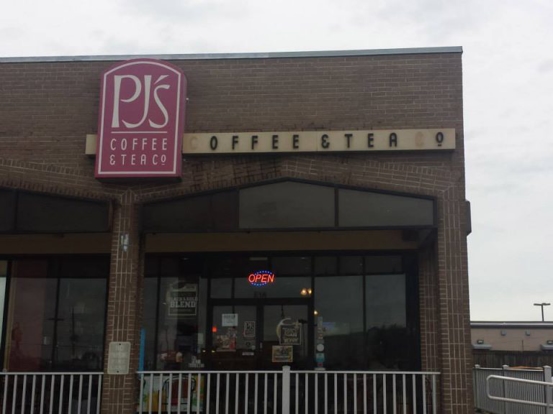 ​
At the time, her brother JC was living in Chicago. When he heard that Cherie was buying the coffee house, he called her husband and asked what the chances were that Cherie would let him help run the business.
The first day that the Harvey PJ's Coffee opened under Cherie and JC's leadership, sales increased 74 percent.
"We still don't know exactly why that happened," she said. "I consider it the very definition of grace."
Four years later, their location is still going strong. JC makes coffee and manages employees while Cherie handles business strategy and keeps in touch with customers. They've learned a lot along the way – JC started with strong customer service skills but limited business acumen, and Cherie with financial savvy but no service industry experience. Together, they have built a successful store and learned to work as a team.
A Complementary Partnership
Cherie began her journey to business ownership as a biology and chemistry double major. She then worked as a financial planner for ten years. She always loved spending time at coffee shops as she worked – she calls owning a coffee house a "twenty-year-old dream."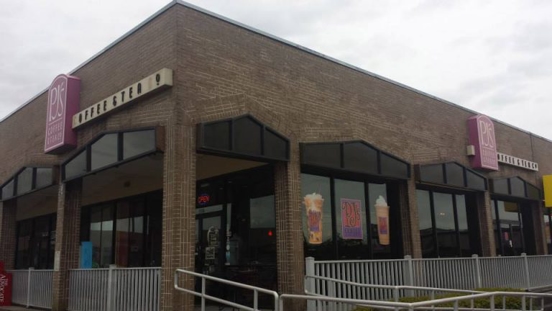 ​
When the opportunity arose to buy the PJ's Coffee shop in Harvey, she envisioned a spot where her two daughters could do homework and spend time with friends. She wanted to create a place where her community could come together and connect. She still considers face-time with customers one of her most important duties.
"Warmth toward people is something you can't fake. It comes from inside. If I had to guess how I revived this store, it'd be that. It's because I cared. The store was never for me. It was for the community, and it helped my brother build a career," she said.
It's obvious from speaking with Cherie that she has a knack for nurturing the people in her life – including her younger brother. They're eleven years apart in age, and she enjoys talking about all the ways he's grown through being a business operator. Running a business has taught them both how to take constructive criticism and how to balance a family relationship with a business relationship – which can be tough for Cherie, as a perfectionist.
"Sometimes he had to tell me, 'Hey, we're eating dinner, I don't want to talk about coffee,'" she said. "But he cares about this business just as much as I do. He cares about the speck on the floor, the dust on the fan and the quality of the coffee that's being produced. He's been my partner from the beginning."
Building a Family
Other lessons Cherie has to share with business owners? Don't count nickels, she said. Worrying about money in the beginning can distract from the more important big picture. Also, hire for culture. A warm spirit and good attitude is more important than hard skills, because a good attitude can't be taught.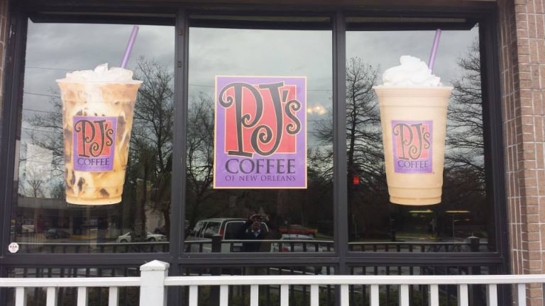 ​
Moving forward, JC and his wife are considering starting a new chapter outside Harvey, while Cherie continues to work toward her goal of a 15-percent return on her initial franchise investment each year. She said she knows JC has built the skills and confidence to succeed in any career – and that she's still in the right place at PJ's Coffee.
"PJ's gives me a product that everybody loves, and it gives me an opportunity to show support to people and other businesses," she said. "People can make coffee at home. They come to a coffee shop because they're looking for that smile, they're looking for someone to share that with. They're coming to buy a better day."
Cherie and JC's respect for each other's strengths and mutual passion for their business enabled them to turn their store into a gathering place for their community. The pair embody PJ's core value of hospitality by inviting customers to join their family each and every day.
Download our Franchise Brochure to learn how we can help you bring a PJ's Coffee to your community.