How Do I Select The Best Site For My Coffee Franchise?
By: PJ's Coffee
Choosing the right site for your coffee franchise is one of the first – and most important – decisions you'll make before getting your business up and running. From visibility and access to square footage and layout, the factors you'll need to consider extend far beyond the cost and availability of the space. This presents a significant challenge for many independent operators, especially those new to the restaurant industry.
Fortunately, within a franchise model, new business owners get plenty of site selection support from experts with extensive experience.
"Our goal is to keep the excitement going throughout the site selection stage, lease signing and into construction," said Mark Verges, Ballard Brands' Location Development Manager. "Our project management team engages the franchisee shortly after signing the agreement, and then we take them through the development timeline phases, business planning and financial model. Consistent development calls are also set up to ensure the seamless transition of each phase – from initial site design to the soft opening."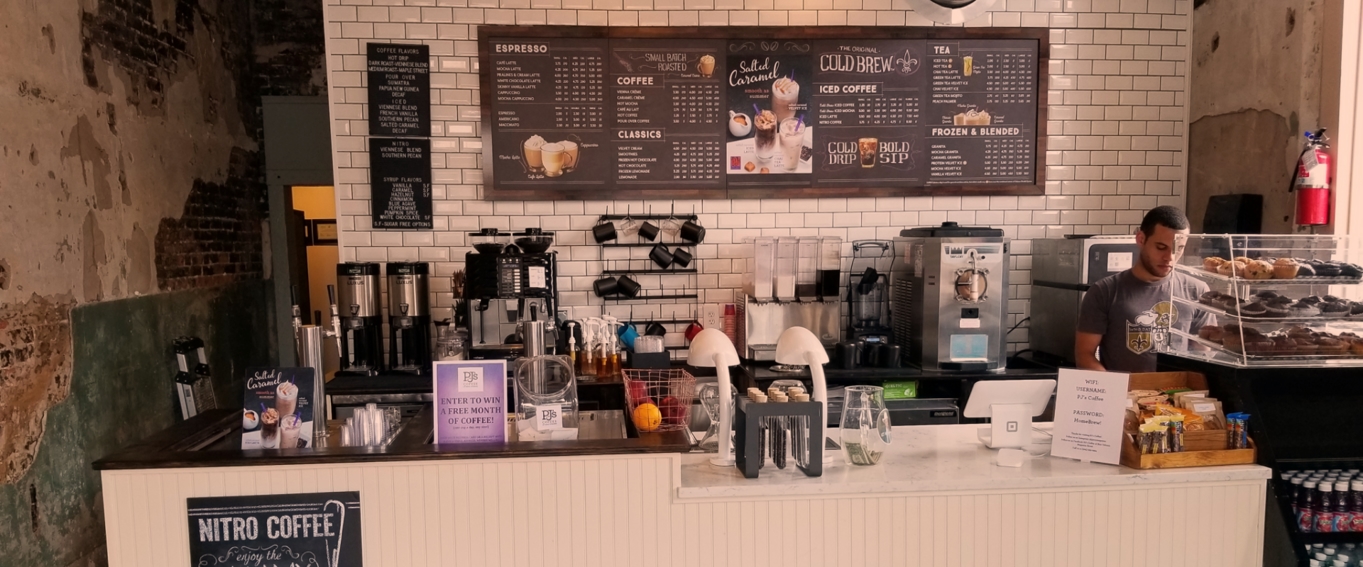 ​
Below, Mark shares several important factors in selecting the right coffee shop site, along with how he and the PJ's Coffee team support their franchisees throughout the process.
Visibility and Accessibility
First and foremost in selecting the right location are its visibility and accessibility. Some of the most successful coffee shops – especially those with drive-thrus – are located next to major highways. These locations have high frontage visibility, allowing potential customers to see the new shop every time they drive by.
After seeing the coffee shop on their daily commutes, many new customers will want to take advantage of its convenient location, and stop by for their morning joe. Your coffee shop should have easy in and out access, so customers can enter your coffee shop, pick up their coffee and leave your location within a matter of minutes.
"For a PJ's Coffee concept, we look to be on the morning side of the road to take advantage of early guest commutes," said Mark.
Nearly half of all coffee drinkers opt for the caffeinated beverage with their first meal, making mornings a peak time for business for coffee shops throughout the U.S. Parking and drive-thrus should still be very accessible and easy for customers to quickly enter and exit, even during the busiest times of the day.
Proper Space and Atmosphere
When it comes to space for your coffee franchise, more is not always better.
"Generally, the right size for a coffee shop is anywhere from 1,200 to 1,800 square feet," Mark said. "You do not want a lot of wasted non-revenue producing space or to increase your construction costs in additional unused square footage."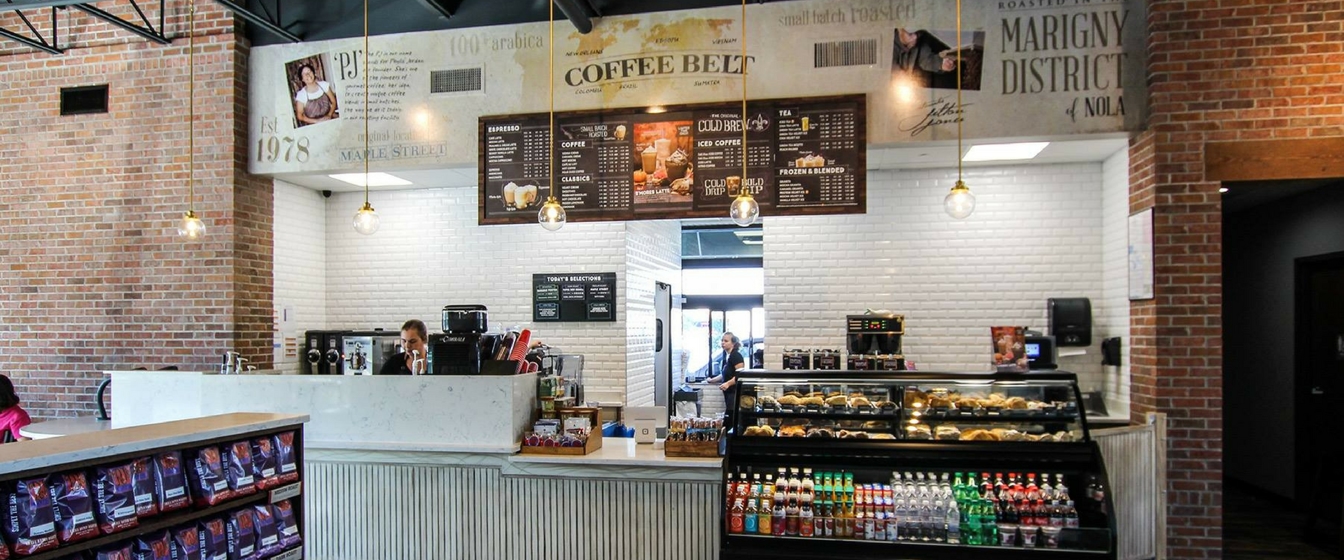 ​
After investing in the right amount of space, it's important to maximize that space with a great atmosphere.
"Within a franchise system, it's important to keep the same brand standard and design for all locations," Mark said. "This year, we introduced a new décor package for our PJ's Coffee locations, which showcases an upscale, modern design with traditional New Orleans character. The new brand identity is a symbol of our growth strategy and a nod to our New Orleans roots."
From wall color and seating arrangements to artwork, each component of your coffee shop should work in tandem and contribute to the overall aesthetic. There are plenty of benefits to a solid store design, from improved guest satisfaction and loyalty to increased revenues and unified brand image.
With the right site selection assistance and team, you can quickly get your coffee shop up and running successfully.