The Importance of Community Outreach for PJ's Coffee Franchisees
By: PJ's Coffee
Americans are united by a desire to give back. Individuals, foundations and corporations contributed over $390 billion to U.S. charities in 2016 – a 2.7 percent increase since the previous year.
For some business owners, however, charitable giving has been a mainstay for them for as long as they've been in business. Such is the case with Mandeville, Louisiana-based PJ's Coffee franchise owner Polly Fisher. She has been involved with community charity work since she took ownership of the location eight years ago.
"Being out in the community is so important," Polly said. "I really enjoy being in the store just about every day and having a presence in the community outside the four walls of my coffee shop. Not only is it a fun way to help out and get to know your neighbors, but it can also really help brand awareness and loyalty."
Over the years, Polly has been involved in many different charities – making donations or traveling across town to pass out coffee and volunteer at various events. She also makes it a point to support a variety of in-store charitable giving projects.
Using Her Store as an Avenue to Thank Law Enforcement
One of Polly's favorite projects was sending thank-you cards to the local police station. She just bought blank cards, put them by the register and encouraged customers at check-out to fill one out to show their appreciation.
"The response was huge," Polly said. "I had to go out and buy more cards a few times because we kept running out. By the end, we had hundreds and hundreds of cards to send to the police station, from people of all ages, thanking them for the work they do every day. It was such a simple way to give back, but it was so appreciated."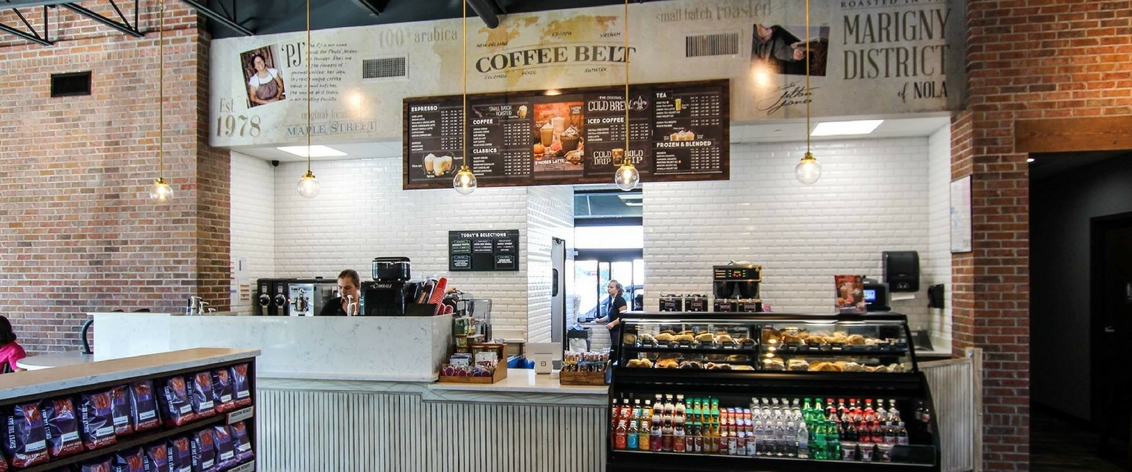 ​
Polly also shows continual support for first-responders in the community by giving them free coffee, or offering a 50 percent discount on specialty drinks.
Giving Back with Partnerships
Finding other ways to help her community, Polly also partners with schools for different events to support local children.
Each year, for example, she donates coffee to pass out to students working on the annual Mandeville Project Graduation event. This non-profit event is a party put on by parents and volunteers of Mandeville High School to provide an all-night, alcohol and drug-free celebration for the high school seniors.
The Project Graduation events were inspired by a Maine high school more than 25 years ago, when 19 of their graduates died in alcohol-related accidents over a two-year period. Realizing this could happen anywhere, the Project Graduation concept grew and was adopted nationwide by many schools, including Mandeville High School in 1992 – the first Louisiana school to do so.
Polly also regularly donates her product to other annual events and celebrations, handing out free coffee at local schools' Grandparents' Days and similar events.
In addition to partnerships with local schools, Polly aligns her business with other non-profit organizations and events. For the eight years she's been in business, she has been actively involved in helping out her local NAMI organization – a recovery support group program for adults living with mental illness, providing them a place that offers respect, understanding, encouragement and hope.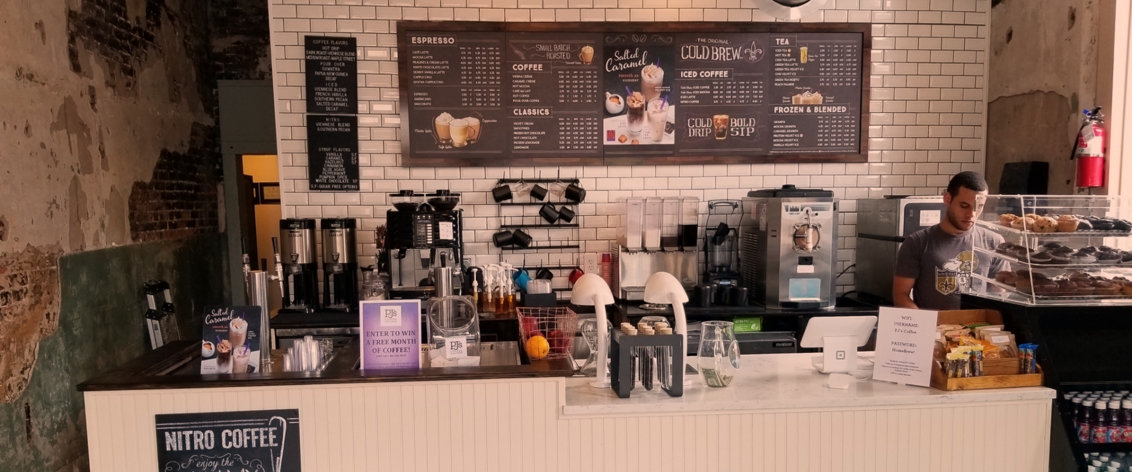 ​
"NAMI is a wonderful organization, and we're so glad to have been able to work with them over the years," Polly said. "They hold annual events that we always donate to – whether we sponsor an event, or make merchandise donations for a silent auction."
No matter the cause, organization or event, Polly says the most important thing is to find something you're passionate about, and use your business to help the community in any way you can.
"It's so important to just be present," Polly said. "You can really learn a lot about yourself, your business and your community by just being at your business each day, meeting new people and helping your community wherever you can."
If you're interested in a fulfilling franchise opportunity that will help you give back to your community, download the PJ's Coffee franchise brochure today.