How this PJ's Coffee Franchisee Built a Rock Star Team and Led them through the Pandemic
By: PJ's Coffee
Prior to the COVID-19 pandemic, Farheen Lala was looking for a purpose. She was ready for a change in her career and wanted to make a difference in the lives of those around her.
Then, what had seemed to be an unlucky circumstance ended up leading Farheen to her new and purposeful beginning: becoming a PJ's Coffee franchisee.
Farheen, pregnant at the time, was traveling with her family when they had a layover at Louis Armstrong New Orleans International Airport. Her husband, Asif, was looking for a much-needed coffee, so they ended up at a PJ's location.
She was highly impressed by the quality of her beverage. Little did she know it was the first step on a path that would lead her to bigger and better things.
From Medical Office to Coffee Shop Franchise
Farheen began her career by practicing medicine in California. She then moved to the Meridian, MS area with Asif, who is also a physician. Upon having their third child, she realized it was time to make the career switch into business ownership.
Both of her parents were physicians, so she hadn't had much experience in anything outside of a hospital or office setting. She got to know more about the hospitality industry through her father-in-law, a businessman who owns restaurants and hotels.
"I wanted to find something that I was proud to bring to our area," she explained.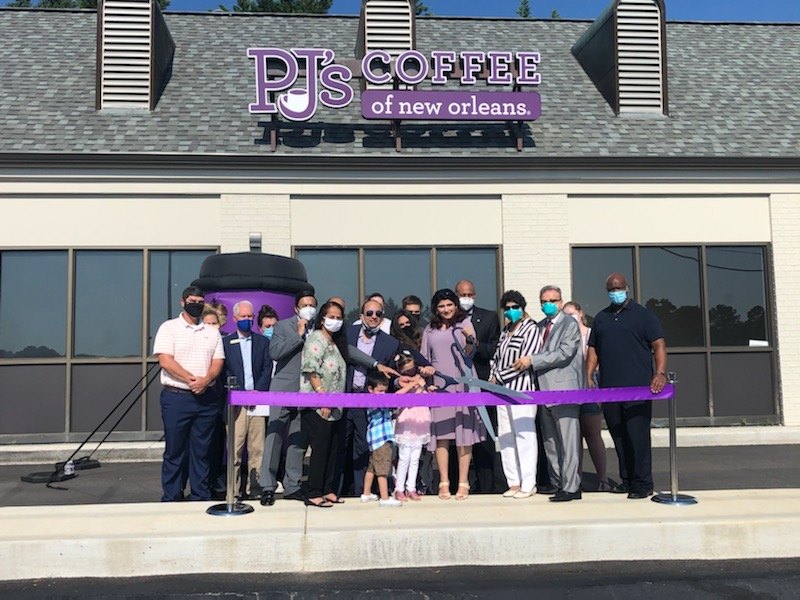 By this time, months had gone by since she had taken her first sip of PJ's Coffee. She realized there was a gap in her neighborhood's market when it came to coffee shops, and her husband was a major advocate for choosing PJ's as their franchise opportunity.
"There are only a few places that serve coffee here and their hours are super short. I spent my entire road to residency studying at a Starbucks, so the coffee shop concept brought it all full-circle," said Farheen.
"I just really love the product, from the quality to the sustainable aspect of the farm-to-table coffee beans. PJ's really cares about their farmers and their people, and I think that's what matters."
She also loved the convenience of the PJ's Coffee business model. Before she knew it, she was already thinking about how she could service her customers through a coffee shop drive-thru.
Opening a PJ's Coffee Franchise at the Start of a Pandemic
Farheen opened her Meridian location on March 10th, 2020. Just a few days later, COVID intervention protocols were implemented.
"It was a challenge for sure, but it hasn't stopped anything. One thing about me is that I don't mind taking risks and I don't like to second guess myself," she stated.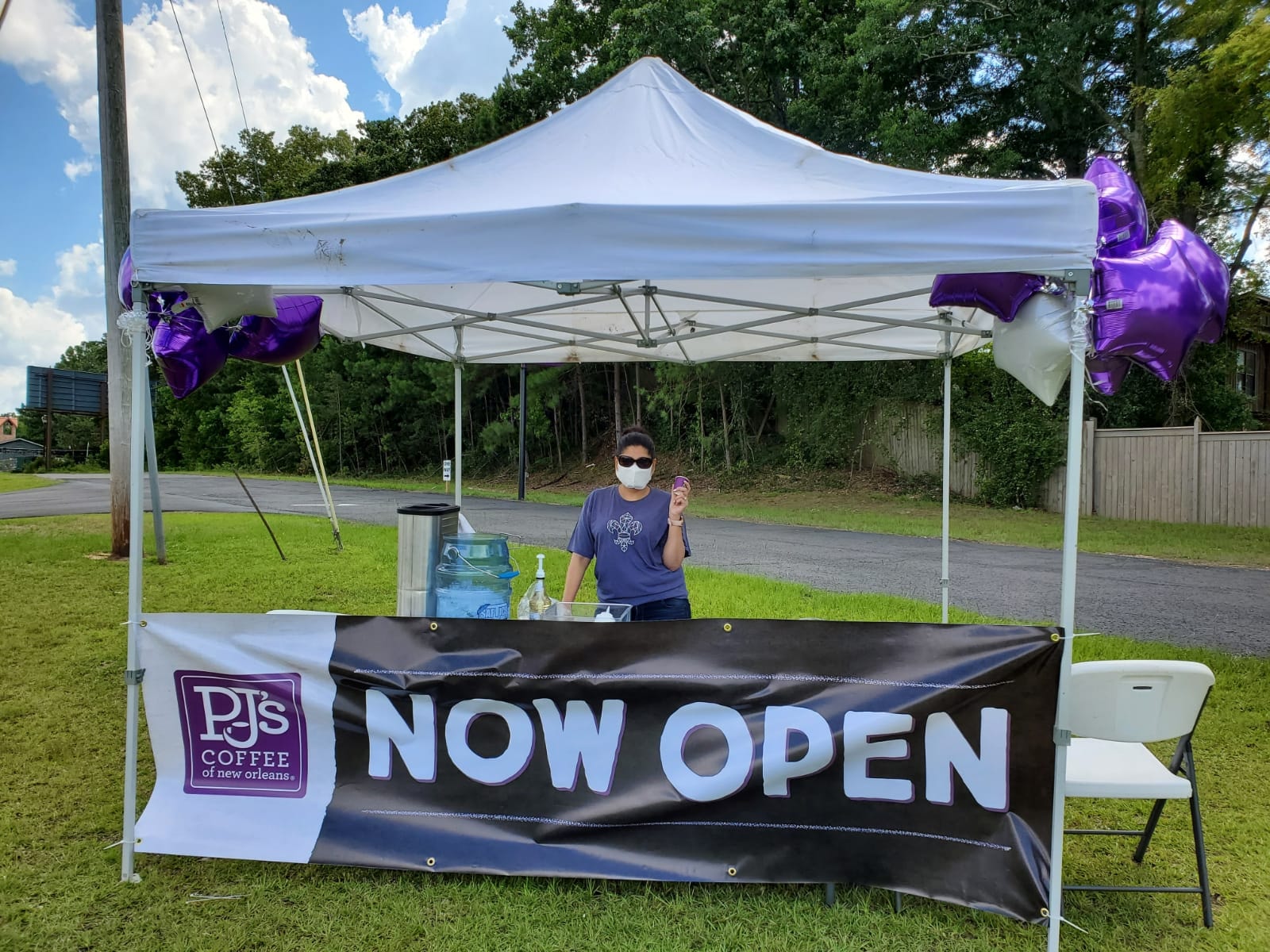 Farheen discussed her plans with Asif, who is also very active with her business. As someone who is strong with numbers, he helps with payroll, accounting and scheduling for her team.
Together, they faced the effects of the pandemic head-on and continued to build their business. Their particular store model — equipped with the drive-thru, an outdoor patio with a waterfall and firepits — made their new coffee shop an appealing oasis during the pandemic.
The location also has a meeting room that she is looking forward to re-opening once the COVID-19 situation improves.
A Strong Support System
Throughout it all, she expressed plenty of gratitude for our team who helped her along the way.
"From the moment we decided we were going to move forward with setting up a location, PJ's helped a lot," Farheen said. "They walked us through every single thing, we had weekly calls, and we knew we always had them to reach out to."
She is thankful for the independence we provide our franchisees with and the effort we make to ensure their success.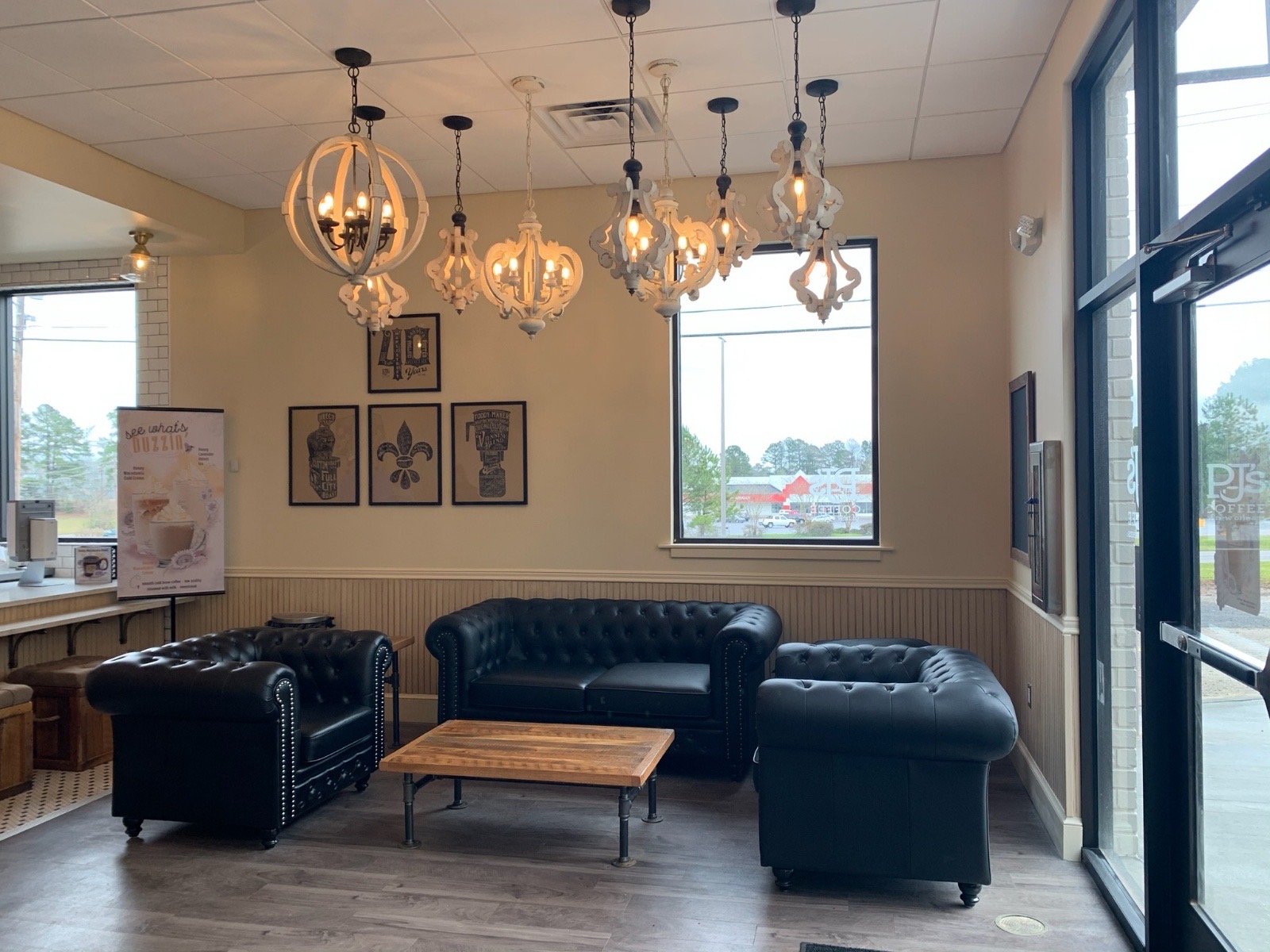 Not only was she thankful for our corporate team helping her, but she appreciated our help with training her own team.
"The PJ's team was great when they came in for a week to train my employees," she added. "They broke everything down and made it simple."
Establishing A Close-Knit Team
For Farheen, one of the most exciting parts of owning a business has been getting to build relationships with her team. She is very much involved in the day-to-day operations of her store and runs it as both the owner and the manager- they even have a team group chat to communicate when they're not at work.
"We really care about our employees. Half of the things I've done, I wouldn't have been able to do without them. It was a team effort," she explained.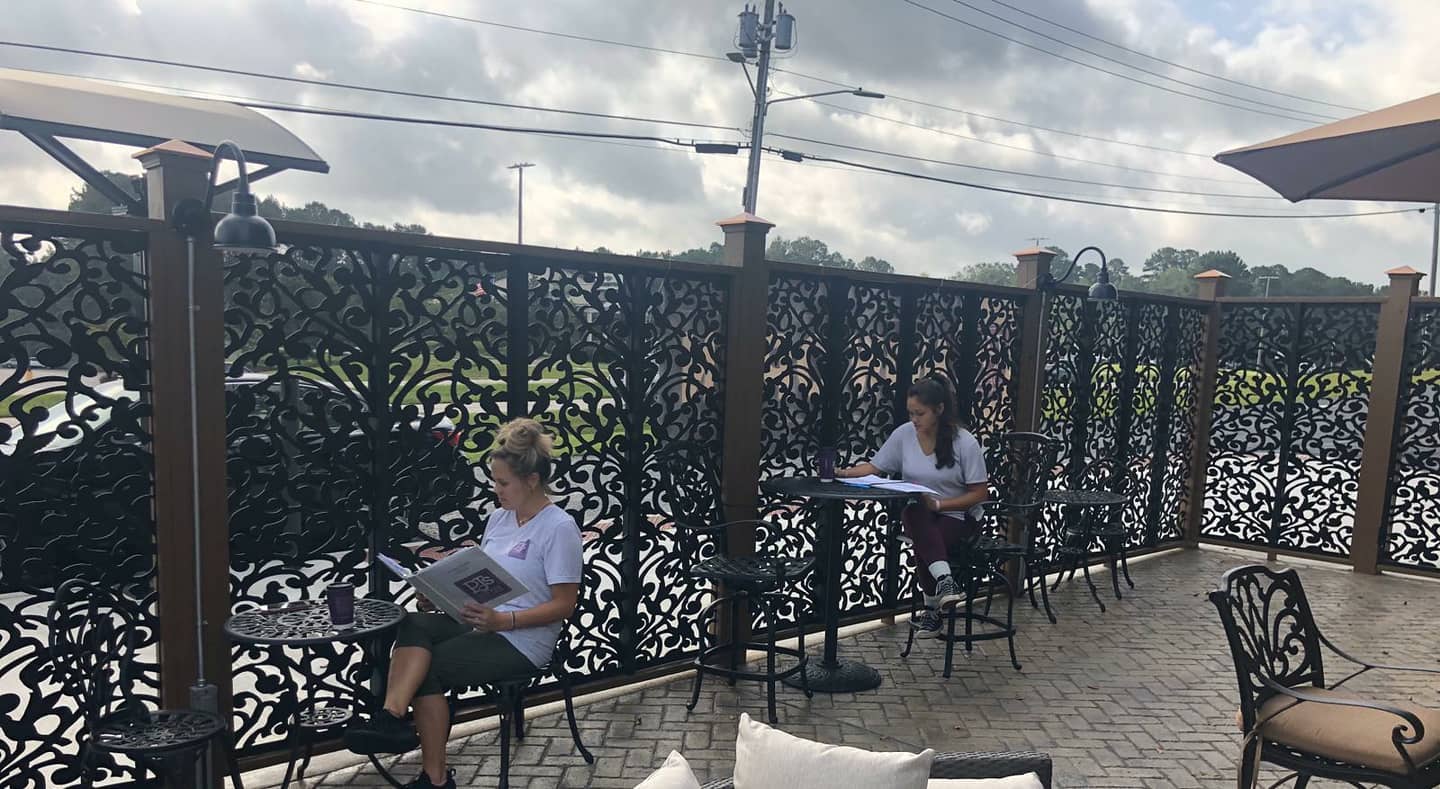 Most of Farheen's employees are younger, such as high schoolers. In fact, her 15-year-old daughter works for her, too.
"Our shop operates as a family. They literally call me 'mom'," she revealed. "I'm now a big part of their lives, just like they're a big part of mine."
What's Next
Farheen is excited to continue to grow her Meridian location, especially as COVID restrictions are lifted and life returns to "the new normal."
"We want to continue to add new things and involve ourselves with what's going on in the city, like events, graduations, and little parties," Farheen mentioned. "We are constantly evolving, and I wouldn't want it any other way."
To learn more about PJ's Coffee franchising opportunities, download our Franchise Brochure.
$1,034,105*

Average Unit
Volume (AUV)

14.3%

Same-Store Sales Increase