On the Path to 10 Units: What Motivates this PJ's Coffee Multi-Unit Franchisee to Grow?
By: PJ's Coffee
In 2020, Barry Prendergast was named PJ's Coffee Franchisee of the Year. Perhaps one reason is Barry's willingness to take on new challenges and work his magic to achieve success.
Barry has taken on several challenges as a PJ's Coffee franchisee, including improving the success rate of stores he took over and helping them shine.
He believes that much of the reason for the recognition is because of his honest approach to business. He doesn't sugarcoat things, allowing all parties involved to clearly understand the circumstances they're facing.
Most of all, he knows that there's always a way to make something work – sometimes, all it takes is just a sprinkle of creativity and a heap of good, old-fashioned hard work.
Relationship Building – The Key to Coffee Franchise Success
Barry became a PJ's Coffee franchisee in 2013 and has since steadily grown his portfolio. He now owns seven locations: one open and another in development in Slidell, LA, two in Convington, LA, and one each in Picayune, D'Iberville and Ocean Springs, MS.
Even while many business owners worldwide struggled throughout the pandemic, Barry continued to grow with his stores. How did he do it?
Barry credits his stores' high performance to their excellent customer service. Developing relationships with guests is a key training aspect for his staff. He wants his employees to know their names and orders, and even take the time to learn about their families, occupations and catch up regularly.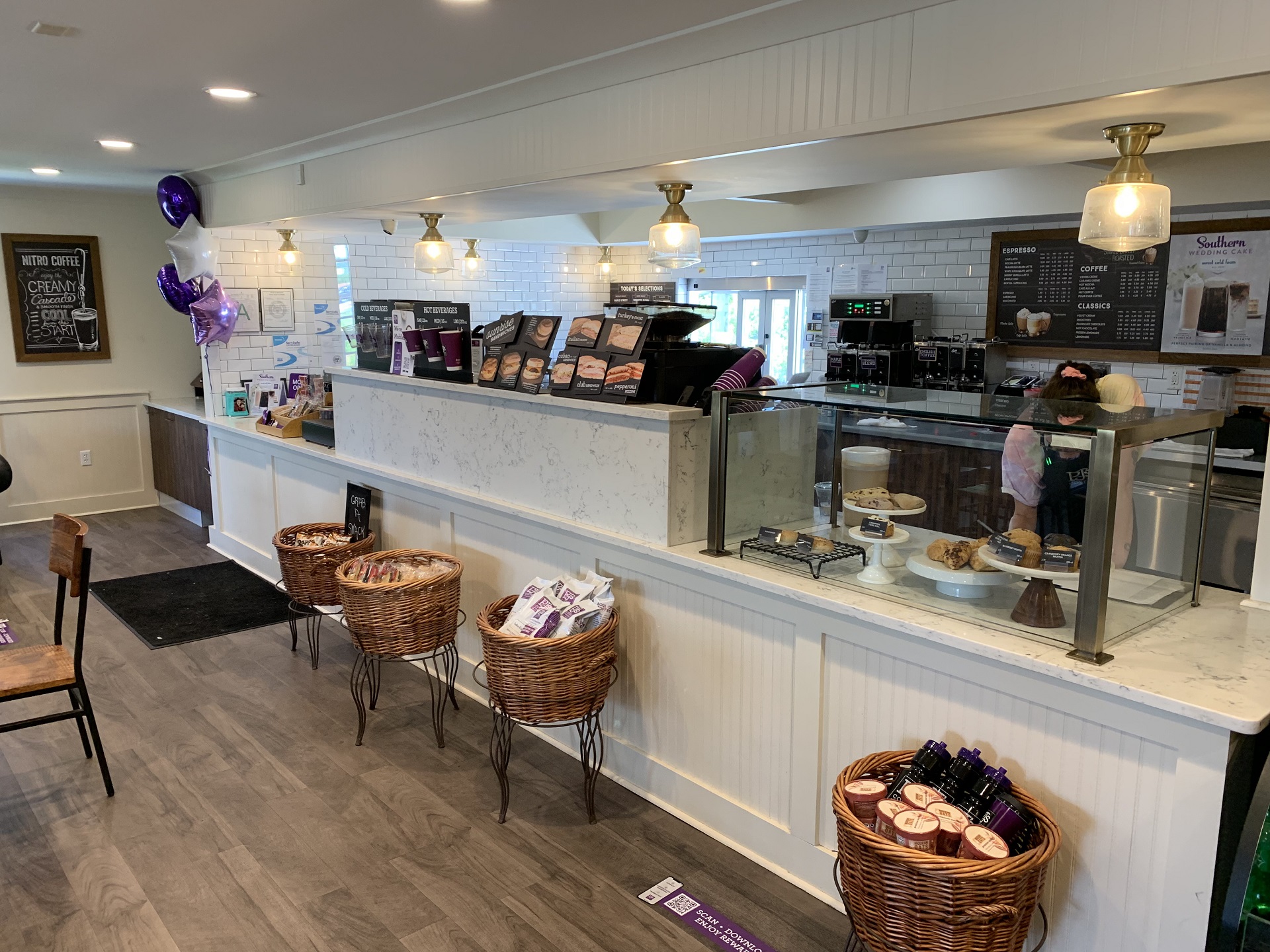 As he explained, this guest experience is about so much more than taking their order and handing them their coffee.
"It's like going to the barber — I don't want to go there and have to tell him what I want each time. I want to just go and have him know what I want," he explained.
Barry's son, who is part of his management team, also tells him stories of people walking up to him and knowing him as "the PJ's guy." This speaks to how well those in the neighborhood have come to know his family through his businesses.
Adapting His Coffee Franchises When Needed
Even when the pandemic hit, Barry worked hard to ensure his guests had convenient options and that his operations were safe for everyone.
"We made it simple for people. We had trays to hand them their drinks, and they felt like they were safe," Barry explained.
He also emphasized the importance of drive-thrus, especially now. This can best be demonstrated in his Covington location. Amid the pandemic, he converted an old car wash into a PJ's coffee with not one but two drive-thru lanes.
He also began implementing the PJ's Coffee mobile app throughout his stores for added convenience, allowing guests to order ahead of time and have it ready as soon as they arrived to pick it up. This is a tool that will only continue to gain traction with guests who can order, pay and earn rewards all from their phone.
Barry believes that this type of convenience, paired with outstanding customer service, is a large part of why all his stores with drive-thrus had a record year in 2020.
A Happy and Well-Rounded Staff
Another major contributor to Barry's success has been his hard-working staff. He sees them as family, with many of them being young adults and even referring to him as "dad" or "grandpa." He likes to serve as a mentor and guide them to set them up for success.
One of the best pieces of advice he would provide other business owners is to do everything possible to keep their turnover rate at a minimum.
"Treat your employees as assets and not as replaceable commodities — assets grow in value," he added. "Your employees are going to make you successful."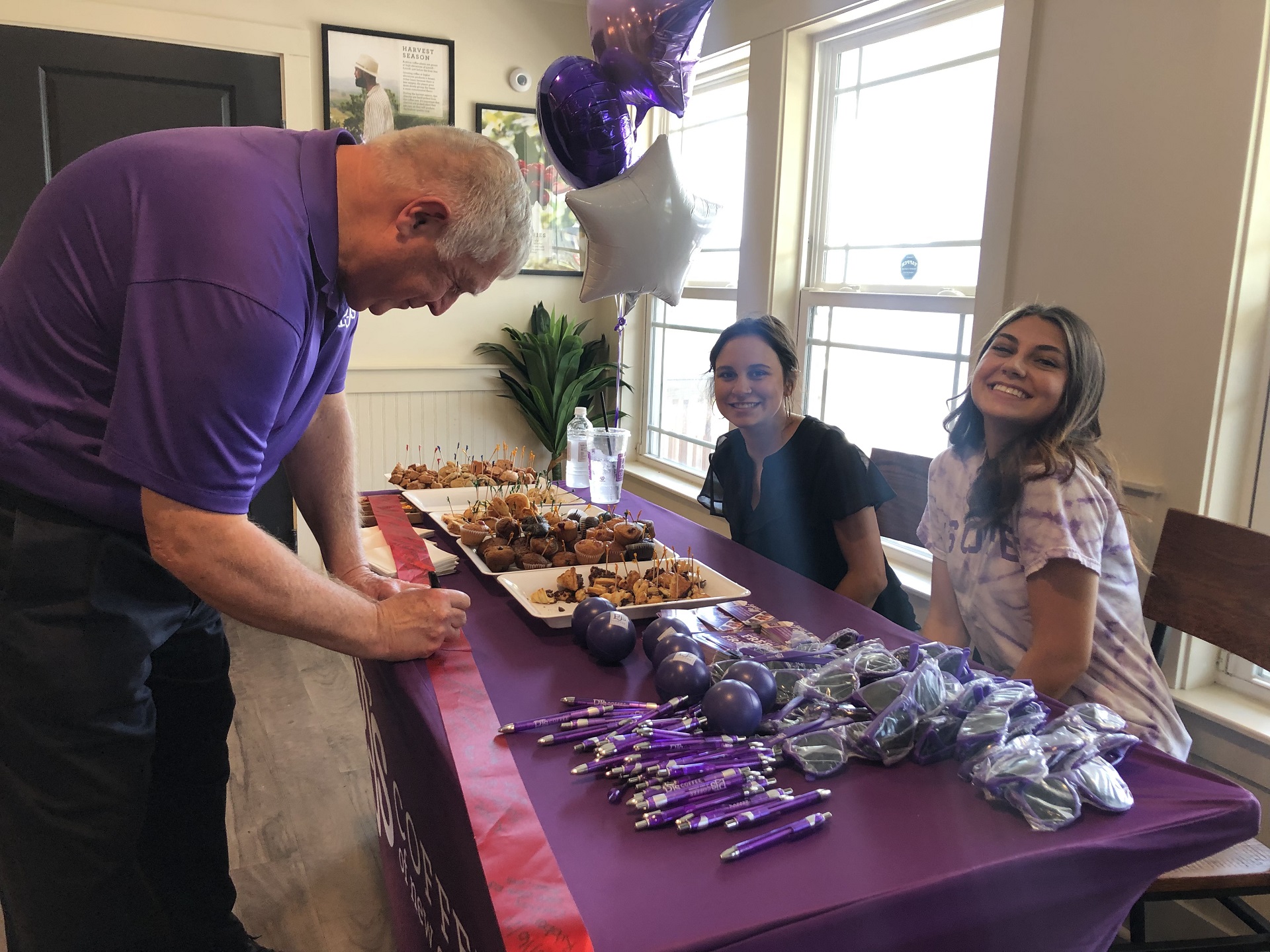 He visits his stores multiple times a week to check in on his staff, and one of his ongoing goals is to continue to build relationships with employees and guests. Barry also hired his general manager, Victoria, to oversee three of his stores. Victoria had been the manager of Barry's PJ's Coffee in Picayune but outgrew that position. She went to work for the PJ's corporate team for a year but realized her true calling was on the store level.
"I never would have ventured into another two stores without her ability to oversee the three Mississippi stores," said Barry. "Again, success is but an extension of the quality of your employees on all levels."
She helps maintain healthy relationships with employees and guests. His low turnover rate allows staff to get to know guests better over time and vice versa. There is something about visiting a PJ's Coffee and seeing the same familiar, friendly faces that makes guests want to come back again.
Setting New Goals for His Coffee Shop Franchise
Barry is looking forward to opening his second location in Slidell this July, which will feature a drive-thru and will be located just across the street from a brand new mall. He shows no signs of slowing down and hopes to continue to grow with the brand, ultimately looking to round out his portfolio at ten profitable locations.
Looking for your next business growth opportunity? To learn more about PJ's Coffee franchise opportunities, download our franchise brochure here.
$1,034,105*

Average Unit
Volume (AUV)

14.3%

Same-Store Sales Increase