How Community Outreach Helped Launch PJ's Coffee's 2018 Franchisee of the Year to Success
By: PJ's Coffee
Taking over an existing PJ's Coffee location – which was not only one of our brand's first coffee shops ever, but was also owned and operated by our company founder – is a lot of pressure. Nevertheless, since taking over one of our original New Orleans locations in 2015, PJ's Coffee franchisees Aubry and LaCour Miller have more than risen to the occasion.
In fact, they were even named Franchisee of the Year in 2018 for the amazing success they have experienced since becoming business owners with our brand.
"The Franchisee of the Year award means so much to me," Aubry said. "It's something that I've aspired to achieve since I became a PJ's franchisee. And with all the growth we've seen since starting, it's really an honor."
Although Aubry and LaCour have only been franchisees for three years, they are already running three PJ's Coffee shops and planning to open a fourth this August. After the widespread demand Aubry saw within months of taking over their first location, she quickly realized it made sense to expand.
"The original, existing location I bought was on Magazine Street in uptown New Orleans, which is a pretty long shopping corridor – it's about five miles," Aubry said. "After seeing so much success and demand at the first shop, I realized if we opened a location on the other side of the street, we could do just as well. So, we expanded there first, and after the first two locations' successes, I decided to open a third location in Zachary, La. a year later."
Putting a Local Face to the National Brand Name
Aubry prides herself on being the face of their stores, while LaCour plays an important behind-the-scenes role, helping out with financial and business management. Even amidst their rapid expansion, Aubry still made sure she remained a hands-on owner – getting to know her customers and employees face to face, while positioning her business as a local mainstay.
"Being in the store every day for the first year definitely helped my businesses take off, and it's something I would recommend to any new franchisee," Aubry said. "You don't necessarily have to manage the store, but dropping in, learning the day-to-day processes and meeting your guests face to face and developing those relationships is really important. Being involved in your community really helps cultivate a loyal customer base."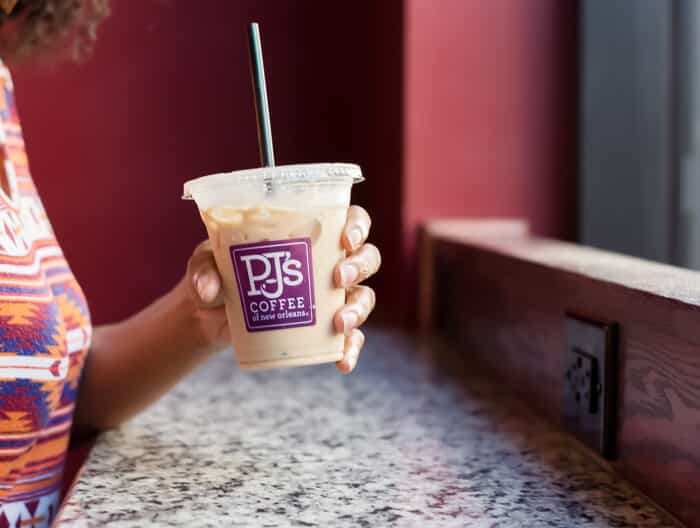 ​
Getting Creative with Community Outreach
Soon after Aubry and LaCour's franchises took off, Aubry also found other ways to get involved in the community. She started teaching a business class at a local high school, which not only offered students valuable entrepreneurship experience but also drove even more awareness to Aubry's coffee shops.
Aubry still teaches the class part time, where her students learn the ins and outs of running a business – from concrete skills like strategic financing and leasing, to abstract concepts, such as the importance of a strong work ethic.
The students also get hands-on experience running their own business, since they operate a mini coffee shop at their school as part of the class. At the end of the year, Aubry's students write their own business plan and pitch their ideas to a panel of judges, including our roastmaster, Felton Jones.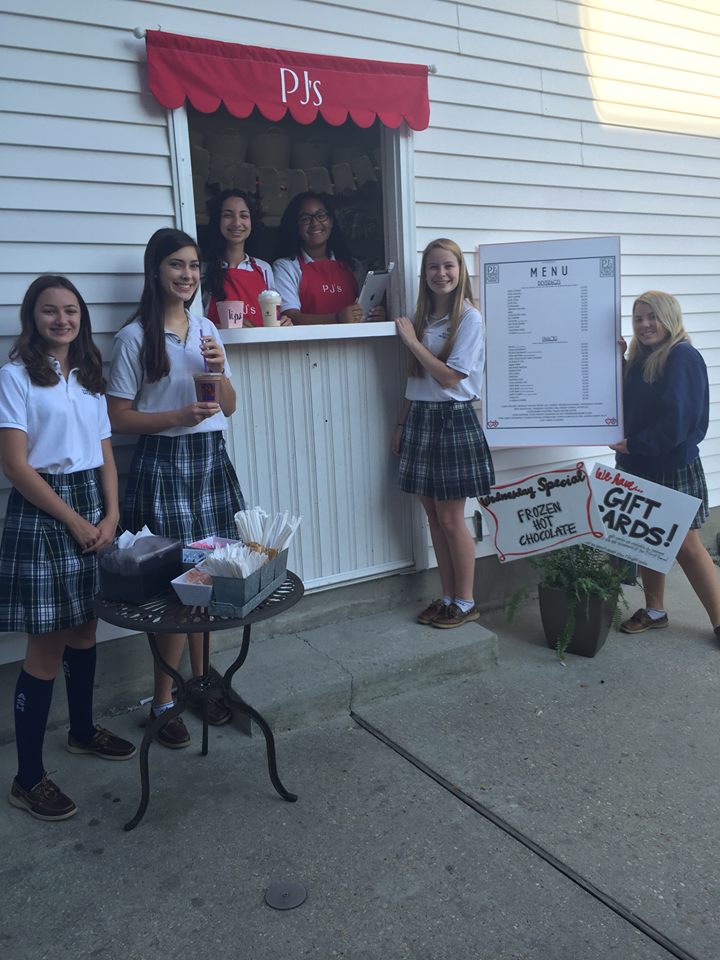 ​
"It's awesome to give the students real-world business and leadership opportunities, and I think it really fosters that passion in many of them," Aubry said. "Regardless, it helps get them thinking about which career path they want to take, which is really valuable to know before college."
Four Coffee Shops in the First Four Years
While working to get her fourth shop up and running, Aubry shows no signs of slowing down any time soon.
"Now that we're three PJ's locations in and working on a fourth, it's nice to get the recognition and win the Franchisee of the Year award – all our hard work is paying off," Aubry said. "It also really shows that the corporate PJ's Coffee team values me and all the franchisees. It is definitely a team effort. The corporate office always lets you know they're there to offer you any support and guidance you need in your business."