How these Multi-Unit PJ's Coffee Franchisees Have Grown their Portfolio
By: PJ's Coffee
The sky is the limit for Louisiana-based PJ's Coffee franchise owners Teddy Amar and Andrew Jones - ambitious, young entrepreneurs who invested in three PJ's Coffee locations from the get-go.
In December 2017, they signed on for three locations in Baton Rouge and Lafayette. Since then, the duo has opened five franchise locations throughout Louisiana, with their sixth location slated to open this summer in Luling.
"We're young guys, and we have a desire and passion for growing our portfolio," Teddy said.
Hitting the Ground Running
The two initially met back in college at Louisiana State University before working at the same firm together after graduation.
Eager to go a different route with their careers, they sought out franchising opportunities. "We had never done it, but it made sense," Andrew said. They landed on Zaxby's and opened their first location in 2014.
Two years later, Andrew and Teddy began looking for an additional brand to invest in.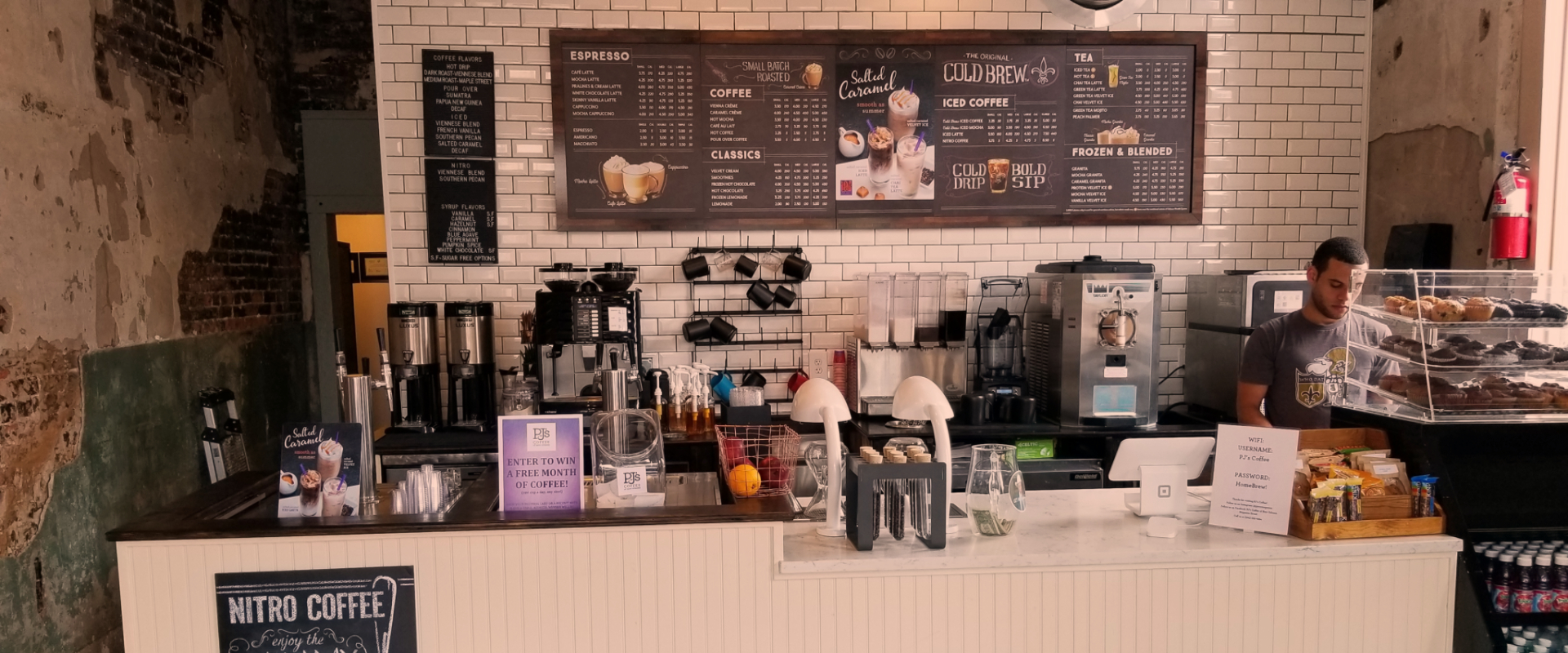 ​
"We wanted something different and more customer-service oriented and local brand," Teddy said.
They again searched for other franchise operations with ample opportunities for growth before deciding on our coffee shop franchise.
"PJ's Coffee's goals and vision were everything we were looking for at the time," Teddy added.
Growing with the PJ's Coffee Franchise Brand
While they awaited the construction of what was supposed to be their first location, the two attended the Annual PJ's Conference where they met another franchisee, Jeremy Griffin. At the time, Jeremy was looking to expand in his market by joining forces with another passionate and motivated franchise group. Eager to get their business up and running, Teddy and Andrew partnered with him and his brother, Justin, and the foursome opened their first location in the West Houma market in 2017.
Shortly after opening their first location, Teddy and Andrew got a call from corporate about an existing store for sale in the NOLA market. They partnered with another franchisee, Mateusz Dabrowski, to acquire that location and shortly thereafter, an additional third location.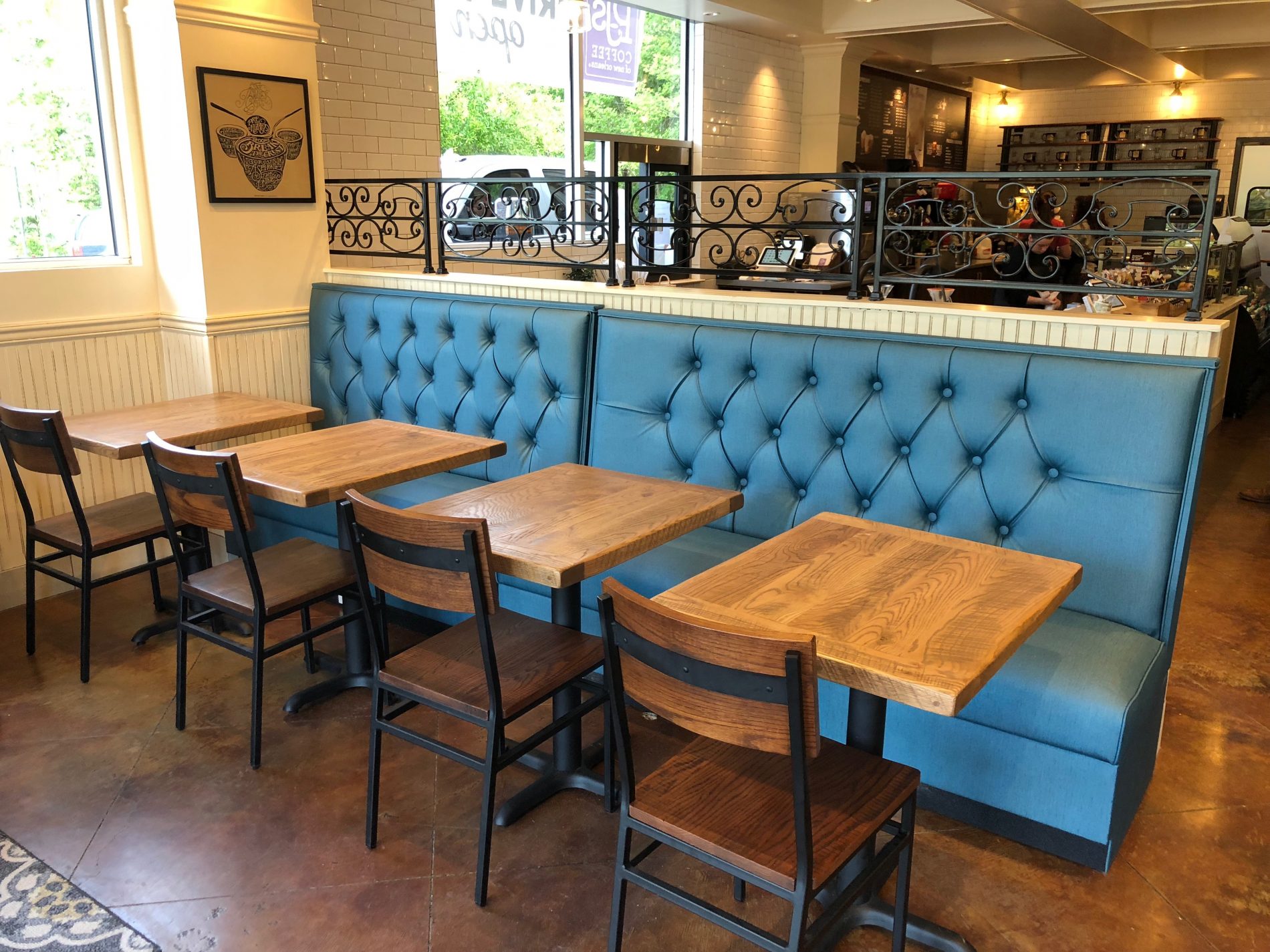 ​
With three locations under their wing, Teddy and Andrew recently acquired two additional PJ's, one in East Houma and the other in Thibodaux, giving them five PJ's Coffee franchise locations throughout the Louisiana area.
"We've found a good marriage," Teddy explained. "With Mateusz's 15-year experience in coffee and our business acumen, it works well. We have a solid knowledge base of the PJ's system in site selections and now how to improve operations inside the stores."
Now, the pair hopes to open their sixth location within the next few months. This location will be a brand-new Modern Orleans prototype with a drive-thru and lobby.
Business is Brewing
Despite being newer to the brand, Teddy and Andrew immediately recognized the strength of the established PJ's brand and growth opportunity.
"We jumped into the deep end immediately and were able to assert ourselves, our values and our opinions right away. We told everyone our vision of wanting to grow and help not only our store but other stores succeed, and we were afforded that opportunity," Andrew explained. "We reciprocated all of the help we received to help other franchisees succeed."
The pair prides themselves on being at the forefront of innovation. The two are eager to implement new products and procedures within their stores like featuring limited time offers, serving New Orleans style beignets and more.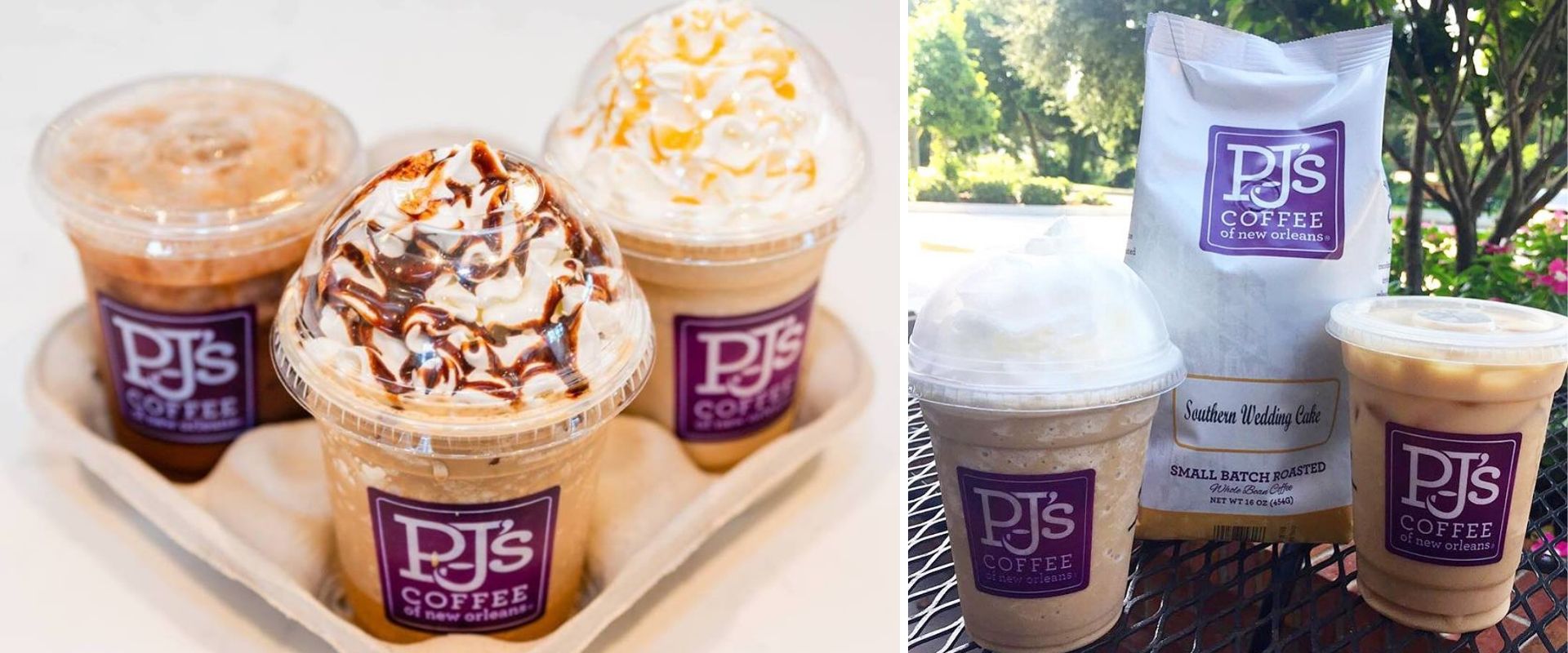 ​
Four years and six locations later, Andrew and Teddy credit their franchise success to their confidence. "A lot of people want to start their own business, and it sounds good on paper," Teddy explained, "But until you have the confidence to do it and embrace it 100%, there are struggles and pains. You have to roll with the punches stay committed to it."
Hungry for more stores, the pair plans to continue expanding throughout the Louisiana area.
"I see us growing into the franchise group in the system and continuing to expand our store count and within our existing stores," Andrew said.
If you're interested in joining our family and growing with us, download our PJ's Coffee franchise brochure today.