Lessons Learned in my First Year as a PJ's Coffee Franchise Owner
By: PJ's Coffee
While no one expected to experience a global pandemic in 2020, businesses were forced to make some of the most challenging decisions in the process of opening. Dalton Dodich, franchise owner and managing partner at PJ's Coffee in Spanish Fort, Alabama, was determined to continue building his store when the world was beginning to shut down.
One year later, Dalton continues to build up his team, focus on the guest experience and navigate industry-wide challenges. One thing he knows for sure is– making short-term sacrifices has proven to show long-term success.
Dalton highlights his experience as a new franchisee, who opened during one of the toughest economic times, and his lessons along the way.

Expect the Unexpected – Skills Learned Outside the Franchise Industry
Before becoming a franchisee, Dalton worked in the fitness industry, where he managed Planet Fitness gyms for about four years until he took ownership for another three years. With a background in management and human resources, he applied his skills and experience in the customer service side of the industry to strengthen his team and build relationships with his customers.
Dalton understood that to move forward with each business endeavor, it's crucial to form a team of people you can trust to operate your business. He learned the importance of prioritizing recruiting, training and coaching processes to provide his employees with the proper guidance along the way.
During the first few months of opening his businesses, Dalton relied on overstaffing to ensure proper coverage and assistance in each operation.
Create an Exemplary Team
Dalton aims to create teams made up of only the best people. When hiring employees, he looks for individuals who want to grow and succeed with the company and assists in creating each goal and seeing them through.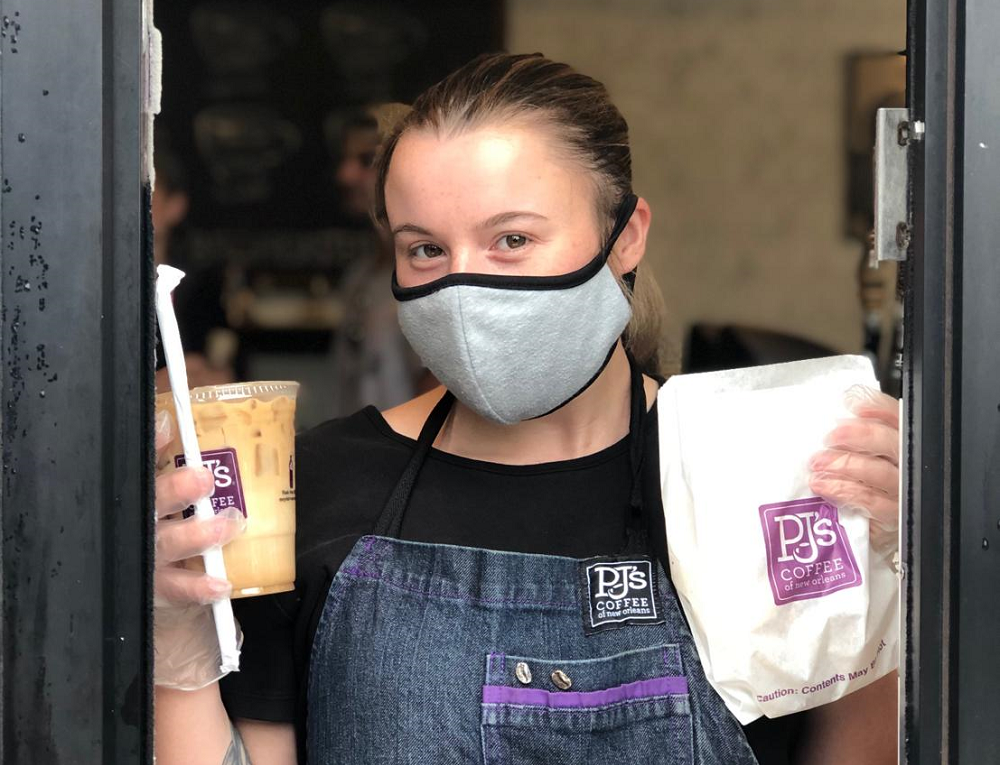 Attitude, diversity and ambition are qualities Dalton looks for in each person during the hiring process. Although hiring experienced baristas is important for creating delicious beverages, Dalton has learned that allowing an inexperienced barista to join the team gives them a window of opportunity to be set up for success.
"There are multiple factors that go into creating a constructive work culture for all employees, including proper compensation and checking in on your workers as often as possible," Dalton said. "When positively interacting with your employees becomes routine, it creates a positive atmosphere that customers pick up within moments of walking through the door."
Dalton was hyper-focused on building an optimistic work culture within his first few months as a franchisee. He believes individuals only grow interested in employment if they've had a positive experience or interaction as a customer.
"As a barista, if you're funny and engaging, customers walk out the door feeling happy and eager to come back," he explained.
How to Overcome First-Year Challenges
The ultimate lesson learned in Dalton's first year was– the best marketing for your business is the customer's in-store experience and whether they feel welcomed enough to want to come back.
"In turn, it generates more value and revenue for your brand and keeps the staff motivated to work hard and be welcoming to every customer that walks through the door," Dalton said. "Although it's important to increase your pool of people to choose from when hiring, it's necessary to find individuals that are willing to make short-term sacrifices to see long-term growth. Someone dedicated and passionate about the job they're doing is inspirational to each person they come across daily."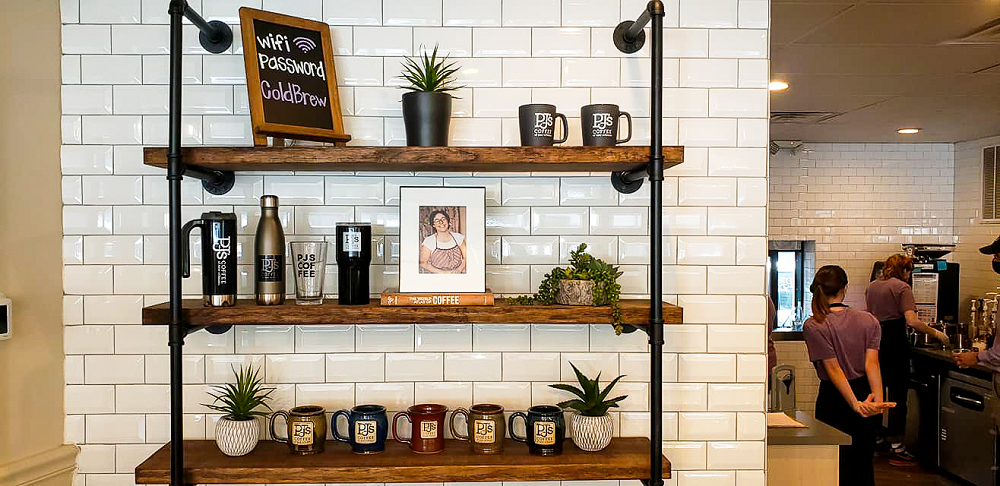 Looking ahead, Dalton understands the importance of what it takes to run a business, and he appreciates that he doesn't have to do it all on his own.
"Choose a location you want to be long-term, and with the help of the PJ's franchise development team, you'll find a passion for creating a positive experience for every customer," he added.
Interested in PJ's Coffee franchise opportunities? Contact us today for more information!
$1,034,105*

Average Unit
Volume (AUV)

14.3%

Same-Store Sales Increase