The Perfect Pairing: How These PJ's Franchisees Find Success in Life, Love and Business
By: PJ's Coffee
PJ's Coffee franchisees Mateusz Dabrowski and Elif Tuna are no strangers to diving into unchartered territory. Mateusz immigrated to the United States when he was just three years old, and his fiancé, Elif, moved to the U.S. from Istanbul, Turkey when she was nine.
Not even 25 years later, Mateusz graduated with a bachelor's degree in marketing and integrated marketing communication, but jumped into business ownership, becoming a PJ's Coffee franchisee. Elif, an art major, joined Mateusz in the venture soon after they met.
Now, the young couple is juggling planning a wedding and caring for a newborn baby – all while being some of the youngest and top-performing franchisees in our system.
"Even though I didn't have a background in business or owning a coffee shop, I knew I wanted to be a franchisee with PJ's Coffee since I first started working there as a barista at just 17 years old," said Mateusz. "After working at PJ's, I fell in love with the brand and wanted to take it further. I started as a barista, and became a shift lead and manager a few years later. After college, I knew it was time to open up my own coffee shop with the brand I loved so much."
From Young Barista to Top-Performing Coffee Shop Owner
Five years ago, Mateusz took the plunge and opened his PJ's Coffee franchise in Gonzales, La.
"Gonzales was the perfect place because it's at the heart of a fast-growing city," said Mateusz. "And the community is so tight-knit, supportive and involved. It was a natural fit."
Aside from finding the perfect community to start his business, Mateusz was also able to find the ideal location for his franchise, with our extensive site selection support.
"The PJ's team was instrumental in securing the perfect spot for my coffee shop," Mateusz said. "The support they offer is unmatched. As a new business owner, leveraging their extensive and industry-leading training, guidance and expertise definitely helped us get our business up and running quickly and successfully."
Marrying Business and Personal Life for a Strong Balance
While starting a family and running a business would be enough to overwhelm anyone, 32-year-old Mateusz and 27-year-old Elif have already found a healthy work-life balance. They check on their coffee shop each day to make sure their operations are running smoothly, but after hiring a hardworking and reliable team of employees, the couple is able to take time away to spend with their newborn.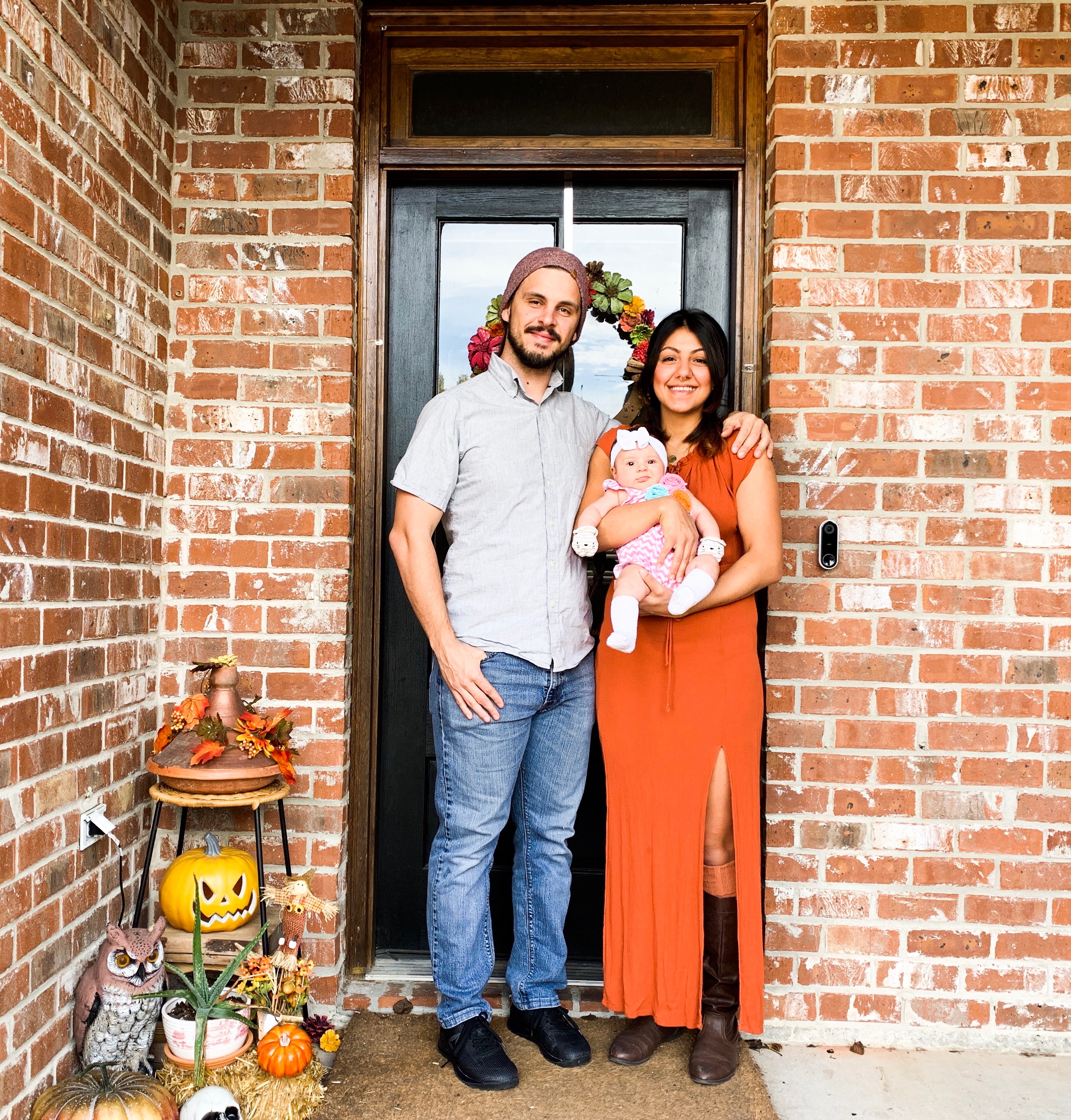 ​
"Hiring the right team in the coffee industry is very important, and our strong hiring process is just one of the reasons our shop has been so successful," said Mateusz. "You need to find unique, loyal and trustworthy individuals with different strengths and perspectives, who you know will prioritize customer service and get along well with others. In the five years since we've been in business, we have only lost four or five employees, and it's never ended on bad terms."
Just as the couple makes sure potential employees have diverse strengths and personalities, Mateusz and Elif say one of their partnership's greatest advantages also lies in their differing perspectives. In business, Mateusz focuses more on the numbers and hard data of the business, while Elif has strong interpersonal skills and is more drawn to perfecting the shop's design and aesthetic.
"Many people are hesitant to work with their husband or wife, but Elif and I work very well together," Mateusz said. "She sees things differently than I do, and it's always good to have a second set of eyes on everything. Having different perspectives on things is just as important in raising a child as it is in running a business."
In spite of their different viewpoints, the couple agrees on most things – one of them being the importance of finding the right business opportunity that fosters happiness and success in every facet of life.
"PJ's Coffee has been great for us because it has given us the flexibility to make sure we're fulfilled in our work and our family life," Mateusz said. "So many business owners sacrifice their personal life to succeed in business, but with the right opportunity, it's more than possible to do both."
If you're interested in becoming part of the PJ's Coffee family and pursuing a business opportunity with a strong work-life balance, download our franchise brochure today.