Why A PJ's Coffee Operations Consultant Chose To Open A Coffee Shop
By: PJ's Coffee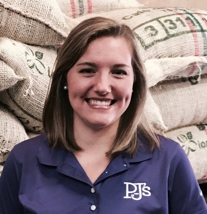 PJ's Coffee franchisee Brooke Stampley has been part of the PJ's family for over nine years. She started out as a barista in high school at one of the local PJ's
shops and eventually worked as a corporate operations consultant.
Her latest endeavor with PJ's is embracing her new role as a franchisee, with plans to open her first coffee shop in 2018. She has also signed agreements to open up two more PJ's Coffee locations after her first is up and running.
Entrepreneurship also runs in the family. Brooke's dad has owned his own business for over 30 years, and this had a significant impact on Brooke's decision to become a business owner.
"I knew I wanted to own my own coffee shop but just wasn't sure if I wanted to go the franchise or private ownership route," Brooke said. "But I fell in love with PJ's – the whole brand, the New Orleans atmosphere, the quality – so when a position at corporate opened up, I thought it was a great next step."
The Staying Power of PJ's
Brooke initially started studying nursing at Southeastern Louisiana University before switching to pursue a business degree with a focus on business management and entrepreneurship. Throughout college, she worked at PJ's Coffee, first as an assistant manager and later as store manager.
Brooke became an operations consultant with the company in February 2016, mainly doing store audits. In this capacity, she works with different franchise owners giving them any support necessary – from processes and procedures to sales growth, location development and marketing support.
After nearly two years in the position, an investor approached Brooke and her husband, and they decided it the timing was right to open her own PJ's Coffee shop.
"My husband and I actually had our first date at a PJ's, so it's always been important to us," said Brooke. "He's always been very supportive and will help me with whatever I need."
Coming Together for Coffee
Brooke's location is scheduled for development in Hattiesburg, Mississippi, where she plans to also open her subsequent PJ's coffee shops.
"I think my previous position as an operations consultant has helped me understand things from the franchisees' perspective, and it will help me be a better manager in general," Brooke explained.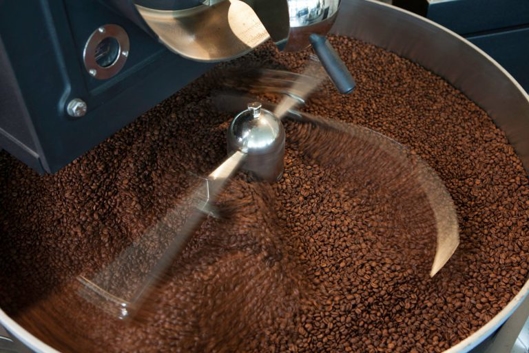 ​
Brooke also noted she is looking forward to owning her own business and the advantages that go along with that, but even more importantly, her ability to have an impact on the community.
"I really enjoy the community aspect of PJ's and coffee in general, and I plan to be very involved within the community," said Brooke. "I love interacting with people and getting to know them. I think that's what will be some of the best parts about owning my PJ's – just getting the chance to have an impact on people and make their day a little better with a great cup of coffee."