PJ's Coffee Of New Orleans Taking "The Soul Of Coffee" Around The World
By: PJ's Coffee
For hundreds of years, New Orleans has created its own unique traditions around food, music and cocktails. The city's relationship with coffee is no different, fostering a one-of-a-kind tradition. Coffee was originally introduced by the French into the Caribbean and gulf cities, and now, through the Port of New Orleans, the city imports more than 250,000 tons of coffee a year—enough to make 20 billion cups of coffee.
Coffee has become a cultural staple. The laid-back attitude of the city known as, "The Big Easy," contributes to slow sipping of a coffee, rather than a frenzied, on-the-go mentality. PJ's Coffee has been expanding to share their coffee philosophy not only across the nation but globally in recent years.
PJ's Coffee National Expansion
PJ's is increasing their presence across the nation. Now in seven states and working on further expansion in the Houston area, PJ's has awarded both single and multi-unit franchisees in:
Colorado
Maryland
Virginia
Northern Louisiana
Mississippi
More recently, the brand has seen candidates from South Carolina and Florida take specific steps to move toward investing in the brand for both types of licenses as well.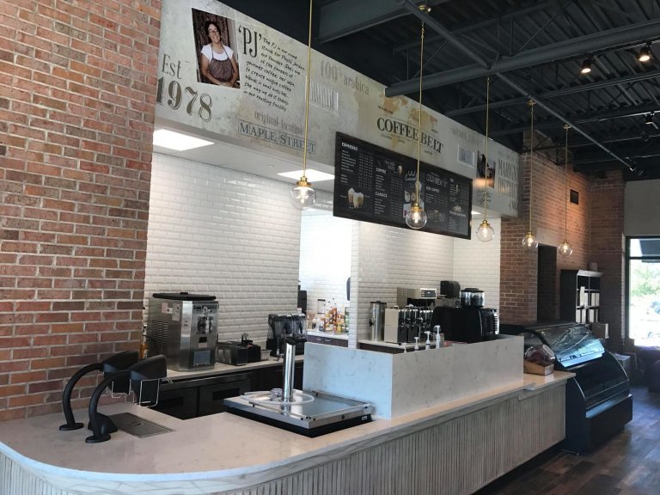 ​
"PJ's Coffee has seen incredible success and growth in the southeastern part of the nation, so we are ramping up our development efforts on a national and international level," said Ballard Brands President Peter Boylan. "The business model of PJ's Coffee has been built to be incredibly versatile."
This versatility lends itself to traditional and nontraditional locations, with room for growth. The first location slated to open in these development markets is in Pueblo, CO. PJ's is making its mark in the coffee industry with these plans to continue domestic expansion and increase international expansion
PJ's Coffee International Growth
The coffee shop's first international location opened in Vietnam. Now with two locations, the brand hopes to open another 10 in the next five years minimum. Because of rich Vietnamese ties to coffee culture, it's no wonder PJ's Coffee chose this as their first international market.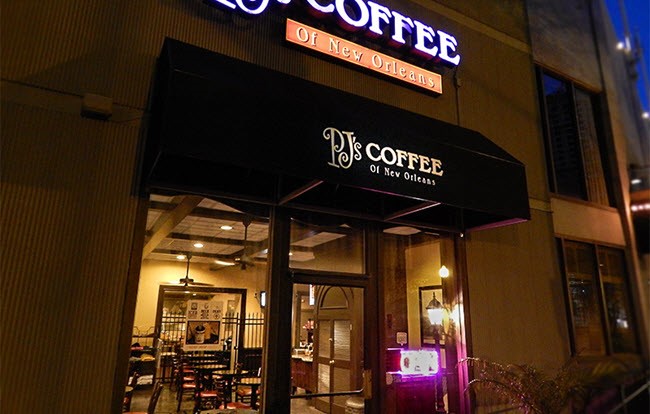 ​
Like in New Orleans, the French also left their mark on Vietnam's coffee culture. The two regions have been intertwined with coffee traditions ever since,
using similar ingredients and even enjoying coffee slowly, savoring the experience, just like New Orleans locals.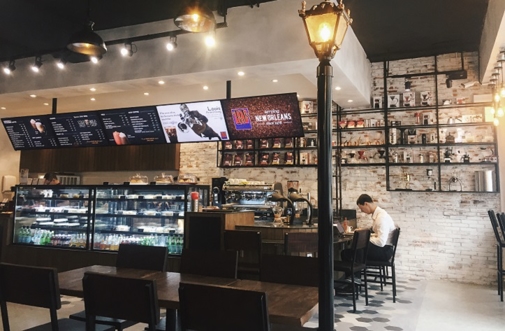 ​
Vietnamese coffee options are popping up in New Orleans, and now PJ's is bringing their quality coffee to Vietnam. The two new locations serve a full menu with pastries, teas and iced, frozen and hot coffee drinks.
PJ's Coffee international expansion is continuing to grow with the recent awarding of a Master Franchisee in Kuwait and plans to develop in Malaysia in the near future, bringing "The Soul of Coffee" all around the world.
Even with expansion PJ's is dedicated to uphold their coffee quality in their new locations. Felton Jones, PJ's Roastmaster, says their roasting process is key.
"We small-batch roast all of our beans," said Jones. "It's crucial to developing the flavor of the coffee, and allows us to experiment with flavors and the strength of the coffee."
PJ's Coffee continues to expand and introduce themselves into new parts of the world. While targeting new markets, the brand hopes to open 100 locations by the end of this year.