3 Reasons Franchising Is The Best Way To Open A Coffee Shop
By: PJ's Coffee
Have you always dreamed of owning your own coffee shop? There are plenty of benefits, from following your passion to being your own boss to becoming a part of the neighborhood. However, starting up a business can be daunting – especially if you have little-to-no experience in the industry—and even if you do, it can be difficult to transition from your current position to running a business.
For this reason, many people decide to become business owners through a franchise model. This allows them all the benefits and autonomy of being a business owner, with the security of a proven framework for success. Here are three reasons a franchise coffee shop is your best pathway to business ownership:
1. Brand Awareness
Coffee franchises offer owners the solidity of a trusted name. PJ's Coffee is an internationally-recognized brand with locations throughout the United States and has an expanding footprint in Asia and the Middle East.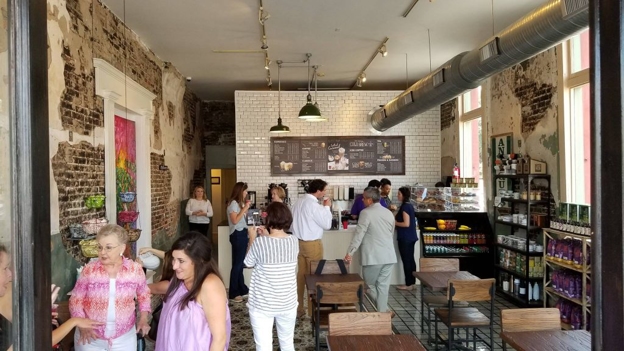 ​
New owners do not have to spend the time and resources to conceptualize a logo and try to gain brand awareness – it's already built in with the PJ's Coffee name. Earning positive brand awareness can be a long and arduous process, so having this brand awareness at the onset provides a significant competitive advantage.
2. Proven Model for Success
A proven business model is extremely beneficial for coffee enthusiasts new to entrepreneurship. Although they may be experienced in the industry, they are not necessarily knowledgeable about all the nuances of running a business. With a franchise coffee shop, they will have a proven system and framework already in place for them. This minimizes the chances of making costly errors, significantly reducing overall risk.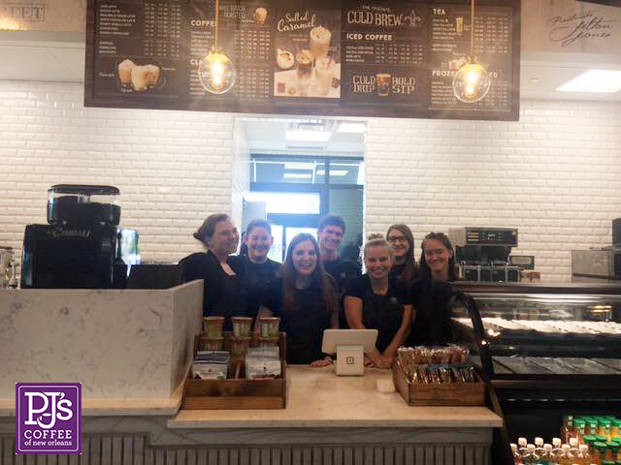 ​
Not only does a proven business model reduce risk, it also reduces initial startup time. Franchise owners are provided with a comprehensive manual for success. They do not have to spend months – or years – planning every aspect of their business. From marketing and operations to supplier relationships, every system has been planned, replicated and perfected.
3. Training and Support
The training and support available to coffee shop owners is another significant advantage of a franchise model. PJ's Coffee offers support from the outset through site selection and evaluation. You have access to our internal team of experts, and knowledgeable retail real estate brokers in your local market assist with site identification, site evaluation, letter of intent submittal, lease negotiations and lease review.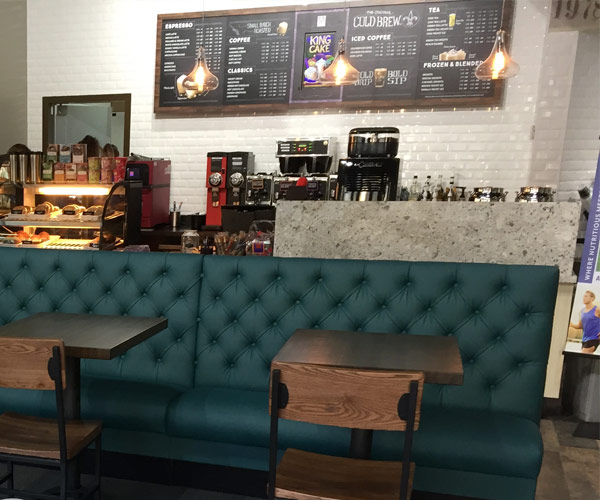 ​
Online training, classroom training, as well as on-site, hands-on training at your location will bring you up to speed on the processes necessary for your success. Operational support and reference materials can assist you throughout your time in business. You will also have access to existing franchisees that have been through similar challenges, so you can reach out to them for advice. Support from experts in the industry will be a huge benefit for new business owners, especially during their first year.
Franchise coffee shops allow new business owners the invaluable opportunity to align themselves with a trusted brand while having access to proven systems for a thriving business. They will have the ownership and autonomy that goes along with running a business while ensuring they are set for success.
If you're interested in becoming part of a supportive, successful network of coffee shop owners, download our franchise brochure today!