How PJ's Coffee Franchise Owners Succeed in Non-Traditional Locations
By: PJ's Coffee
Of the more than 100 PJ's Coffee franchise locations, 45 currently operate in non-traditional venues.
Non-traditional restaurant franchise development is a way for brands to diversify their footprints and gain traction in areas where there's built-in foot traffic and consumer demand – and get around limited traditional street-side real estate in certain markets.
We've also found non-traditional franchise locations help foster greater brand recognition and create opportunities to expand our guest base.
Where Are Examples of Non-Traditional PJ's Coffee Franchise Locations?
We've seen success developing in a variety of spaces, including:
Hotels
Health care facilities
Casinos
Airports
Grocery stores
Fitness centers
University campuses
Religious organizations
Government facilities
High schools
"We bring a phenomenal amenity to those venues," said Ryan Stansbury, Vice President of Franchise Development at PJ's Coffee. "Coffee is obviously hugely popular on college campuses. In airports, the top items sold are alcohol and coffee, which bodes well for a concept like ours."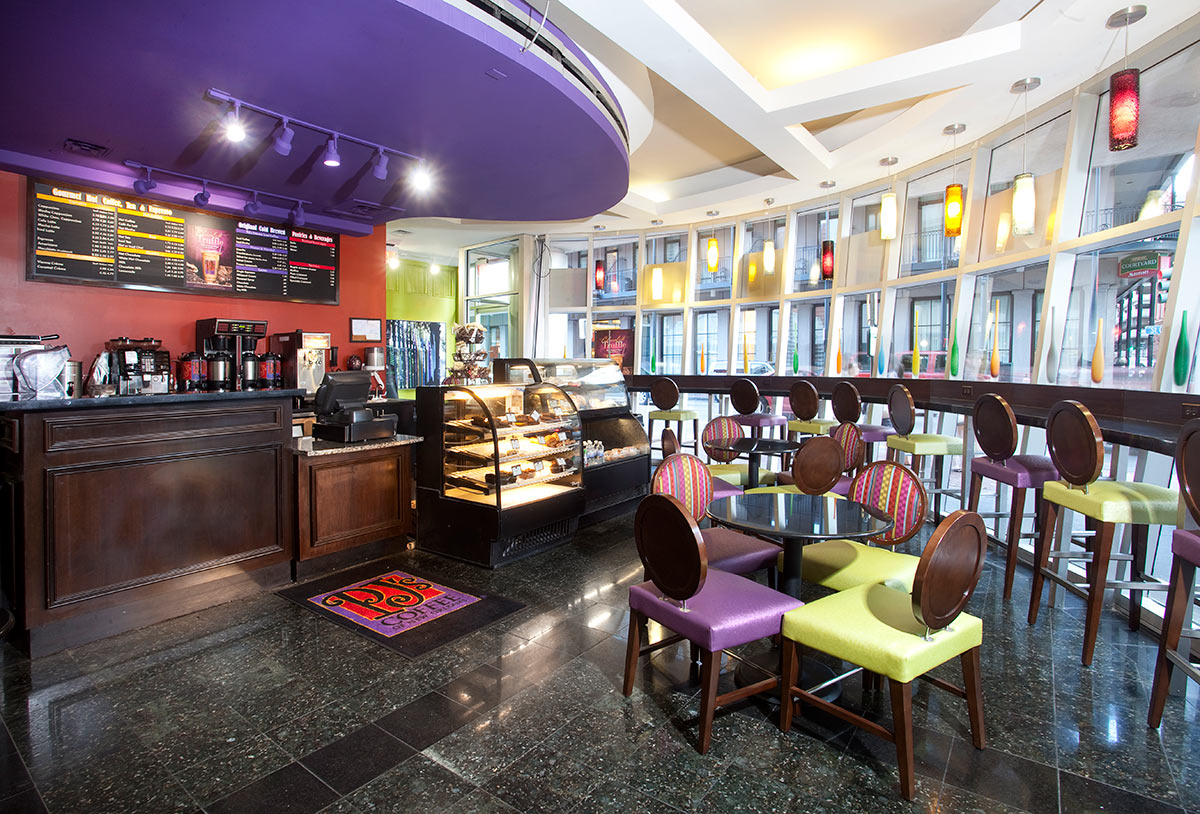 ​
The bottom line is coffee is a great, universal product that meets the needs of patrons in a diverse array of non-traditional spaces.
How Have Franchisees Succeeded In Non-traditional Locations?
Whether you're in a traditional or non-traditional location, you must have a quality product, superior service and offer a great experience.
Our brand is synonymous with the highest-quality specialty coffee and exceptional guest experiences, which is why we've succeeded in such a wide variety of spaces.
Here are a few reasons why our franchisees have done well:
Venues Welcome a Concept like PJ's Coffee
The non-traditional locations we're currently in or are looking to enter are in highly competitive industries. Higher education institutions, casinos and hotels are all looking for ways to differentiate themselves from their industry peers. Being able to offer their guests our high-quality product on premises gives them an advantage over a competitor that can only provide patrons directions to the closest brick-and-mortar coffee shop.
The overall investment for a non-traditional space is significantly less than a traditional location.
"A traditional location requires roughly a $400,000 investment on the part of the franchisee," Ryan said. "And with a non-traditional location, an owner can spend nearly half of that."
Often, franchisees are building within an existing space and therefore less work is required. Or, the footprint of the space is smaller and therefore the project is less complex. These are just some of the reasons for a lower investment for a non-traditional location compared to a traditional PJ's. Yet, there's rarely the need to condense the menu in a non-traditional setting, giving franchise owners the same opportunities to capitalize on our brand's diversity of specialty coffee options and food items.
With a traditional location, we perform a market analysis whenever we're looking at new development markets and specific real estate opportunities. We're no less strategic when it comes to non-traditional venues. Instead of external market influences such as traffic patterns, demographics and competition, we look at how we're positioned on campus and the demographics within the four walls of the facility where the coffee shop will potentially be located.
At the same time, the factors we account for obviously diverge from a standard market analysis. For example, with a hospital, we consider the number of beds in the facility. We account for the number of rooms and occupancy rates in hotels. And student body population is one of the key attributes of a potential on-campus franchise location.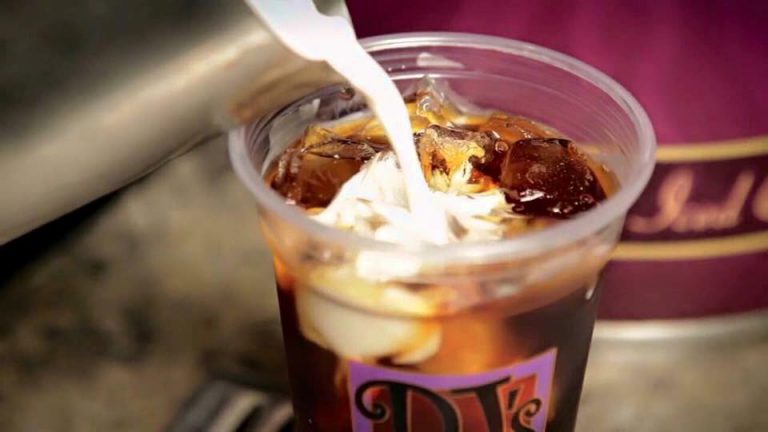 ​
How to Get Started with PJ's Coffee Franchising
PJ's Coffee shops perform well in a variety of locations, allowing you to share the "soul of coffee" with your guests no matter where they are.
If you're interested in exploring traditional and nontraditional franchising opportunities with PJ's Coffee, get started by downloading our franchise brochure today.