How Resilient Are Coffee Shop Franchises?
By: PJ's Coffee
Coffee is a fundamental part of millions of people's daily lives.
Even in the face of one of the economic challenges brought on by the coronavirus pandemic, consumers continue to rely on coffee shops for hand-crafted specialty drinks and a sense of community.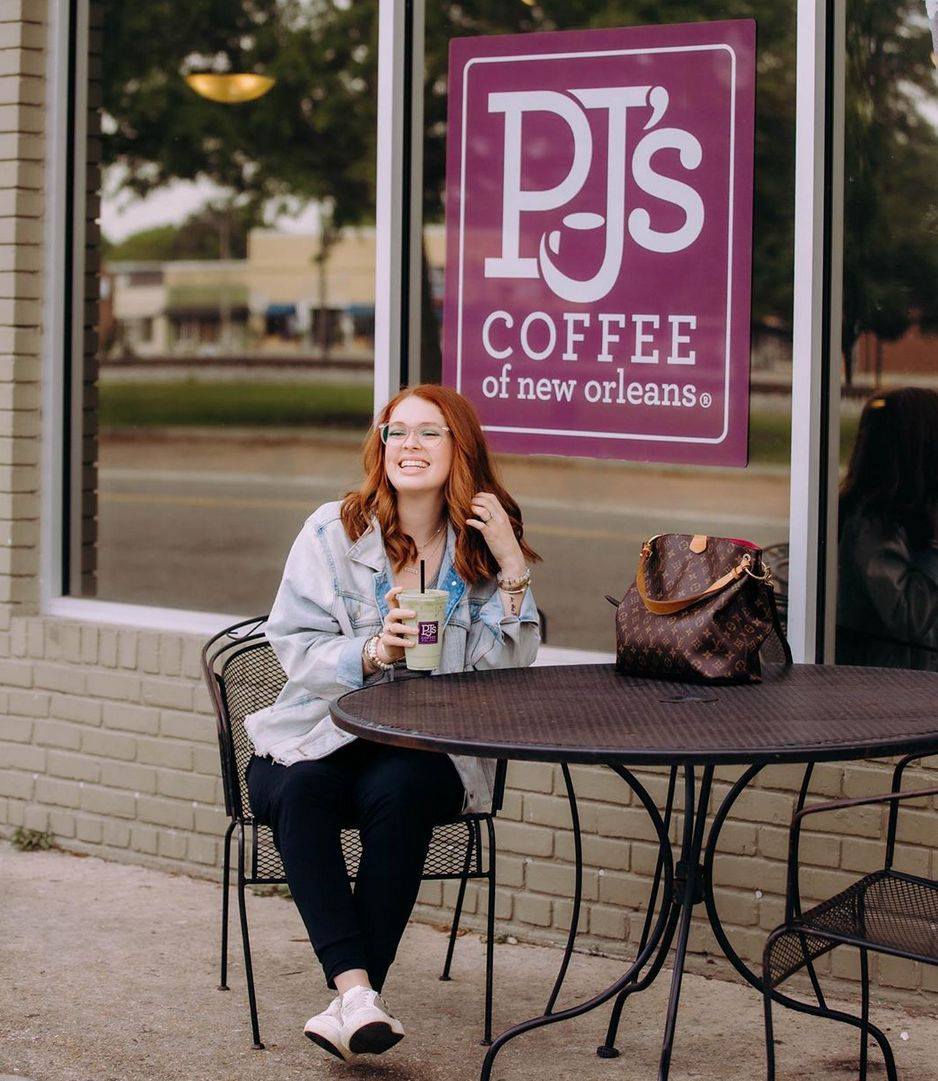 ​
As a coffee franchise, we've been fortunate to be on the receiving end of our customers' continued support, as well as sustained interest among business owners in helping to grow the PJ's Coffee franchise footprint.
While some people have put their entrepreneurial dreams on hold, those looking to open a PJ's Coffee franchise in their community have pushed forward to achieve their goals. Here's a snapshot of the growth we've seen since the beginning of March:
Six PJ's Coffee locations have opened
Eight more shops are scheduled to open over the next 75 days
11 new franchise agreements were signed, representing 15 locations
125 coffee shops are projected to be operating by the end of August
Of the 11 new franchise agreements signed, 82 percent are in pioneer markets.
To ensure franchisees can continue to successfully and safely open and operate their coffee shops during the pandemic, we've been working together to update our standards and practices.
Doubling Down on Drive-Thrus
Around the globe, coffee shops are a part of the commercial and cultural landscape – a place for people to meet and catch up with family, friends and colleagues, get some work done or just take a break.
Yet, we recognize convenience is a top priority of consumers all across the country. The ease of ordering through a drive-thru affords our guests the option to get their favorite beverage quickly but with our trademark high-quality service.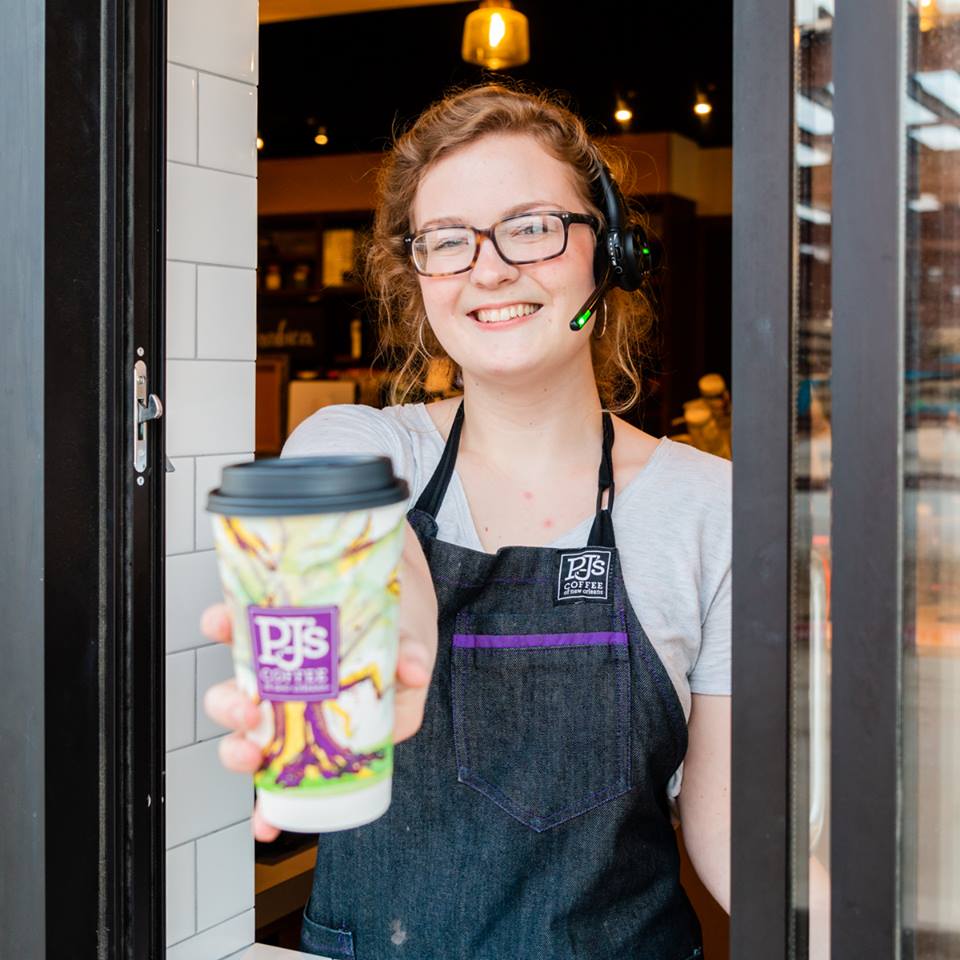 ​
Our stores with drive-thrus have by and large been outperforming our other café formats, particularly during the first half of the year as a result of pandemic and government-issued stay-at-home orders. The recent launch of our newly designed drive-thru-only model puts our brand in a strong position to reach an even greater number of our guests as consumer dining habits continue to evolve.
Adapting How We Operate to Keep Our Franchisees Successful
Because of the resilience of our business model, we knew as long as we ensure the health and safety of franchisees, their staff and their guests that franchise owners would remain in a strong position despite the health crisis.
We began with providing additional cleaning supplies and sanitizers at every PJ's Coffee location, and franchisees have increased the frequency of cleaning in their stores, making sure everything from the door handles to our registers are sanitized.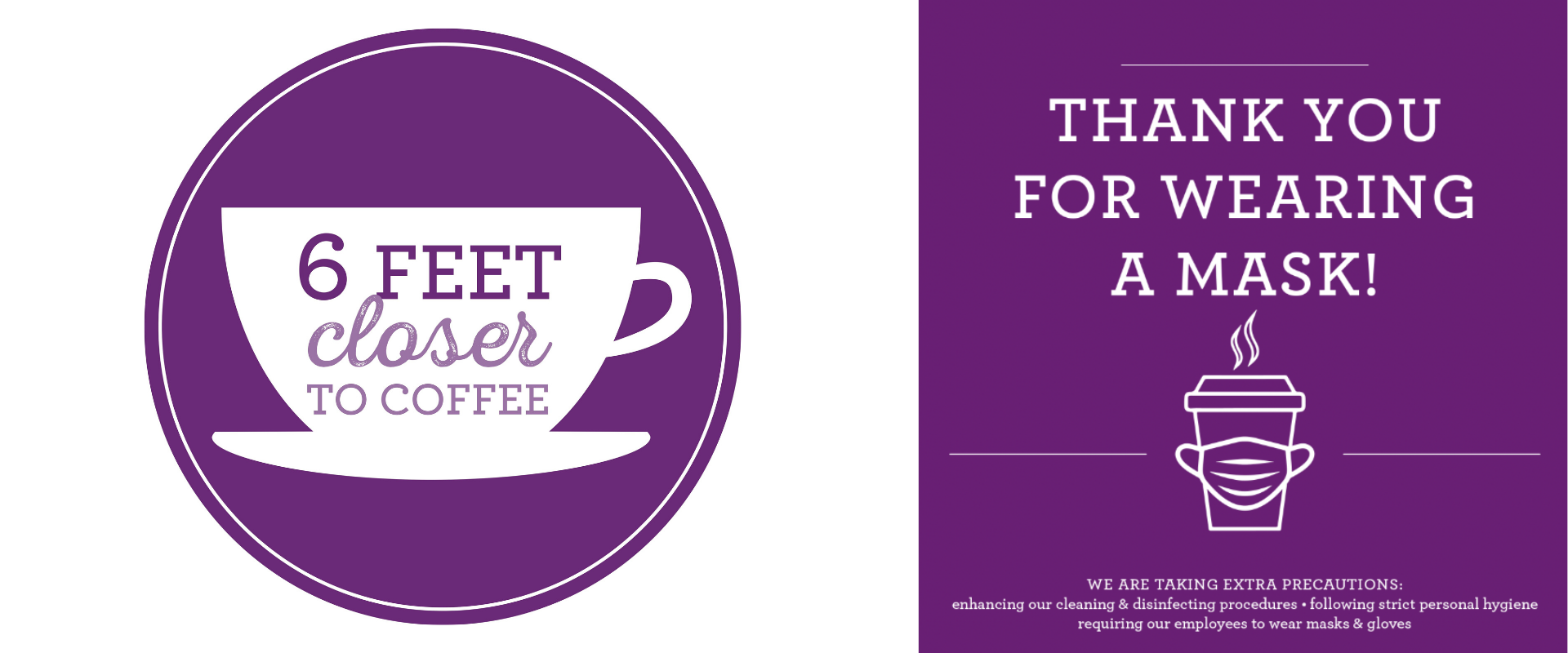 ​
To decrease the potential spread of any germs, our shops have suspended the usage of reusable milk and cream containers and our condiment bar. Instead, our talented baristas have taken over the responsibility of adjusting customers' beverages to their specifications.
Franchisees have also implemented social distancing protocols within their shops, order ahead through our website with contactless payment, and drive-thru and pick-up orders.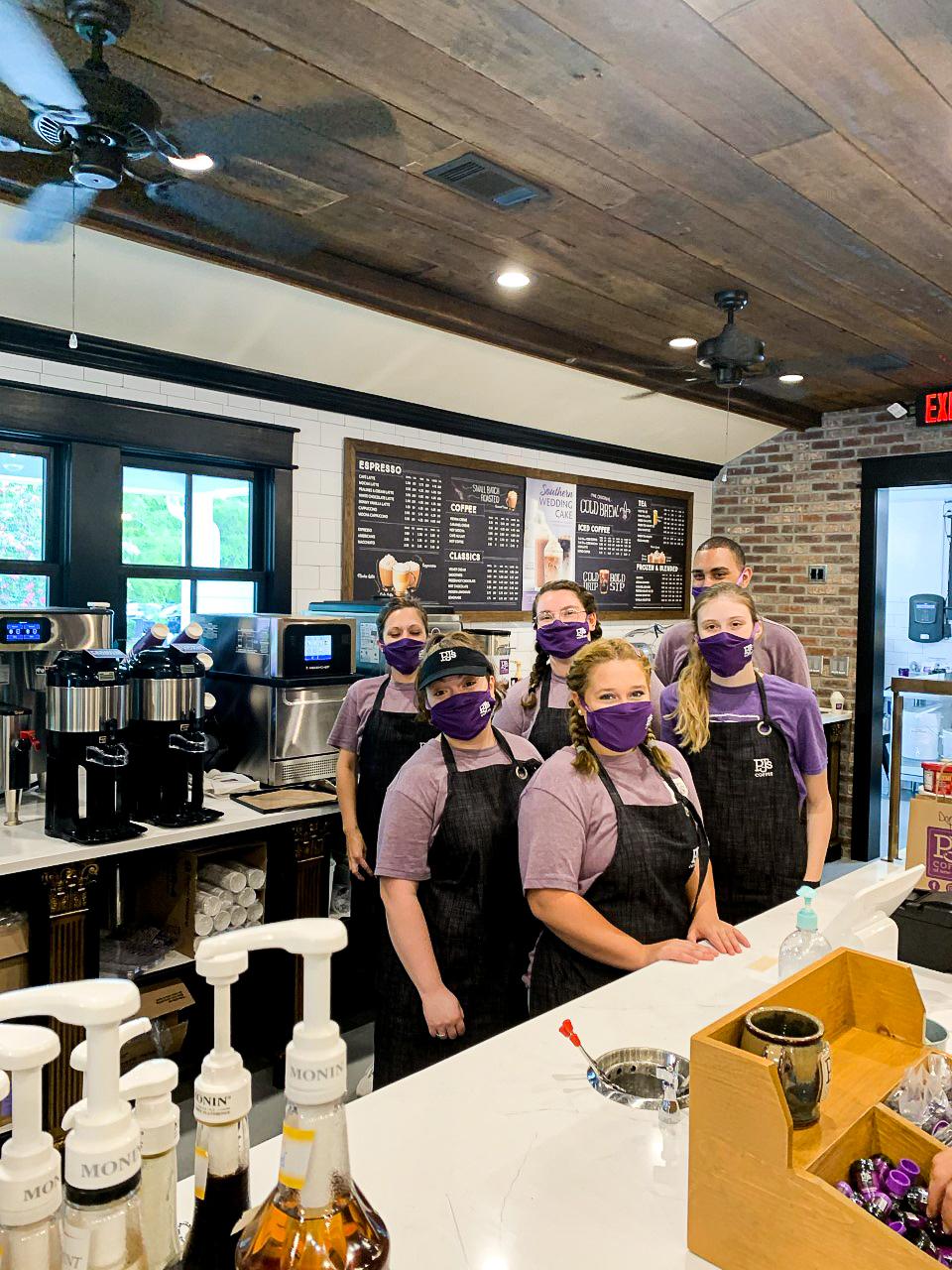 ​
This has allowed them to abide by guidelines laid out by the Centers for Disease Control and Prevention (CDC) and local governments, and continue to provide their community with PJ's Coffee products.
Finding Creative Ways to Hold Grand Openings
Since several of our new coffee shops opened in the middle of stay-at-home orders, we've had to get creative about how they can let the public know they're open for business.
For example, Anne and Jack Stanton had their soft opening in Jackson, MS, on February 25 and intended to have their grand opening in March.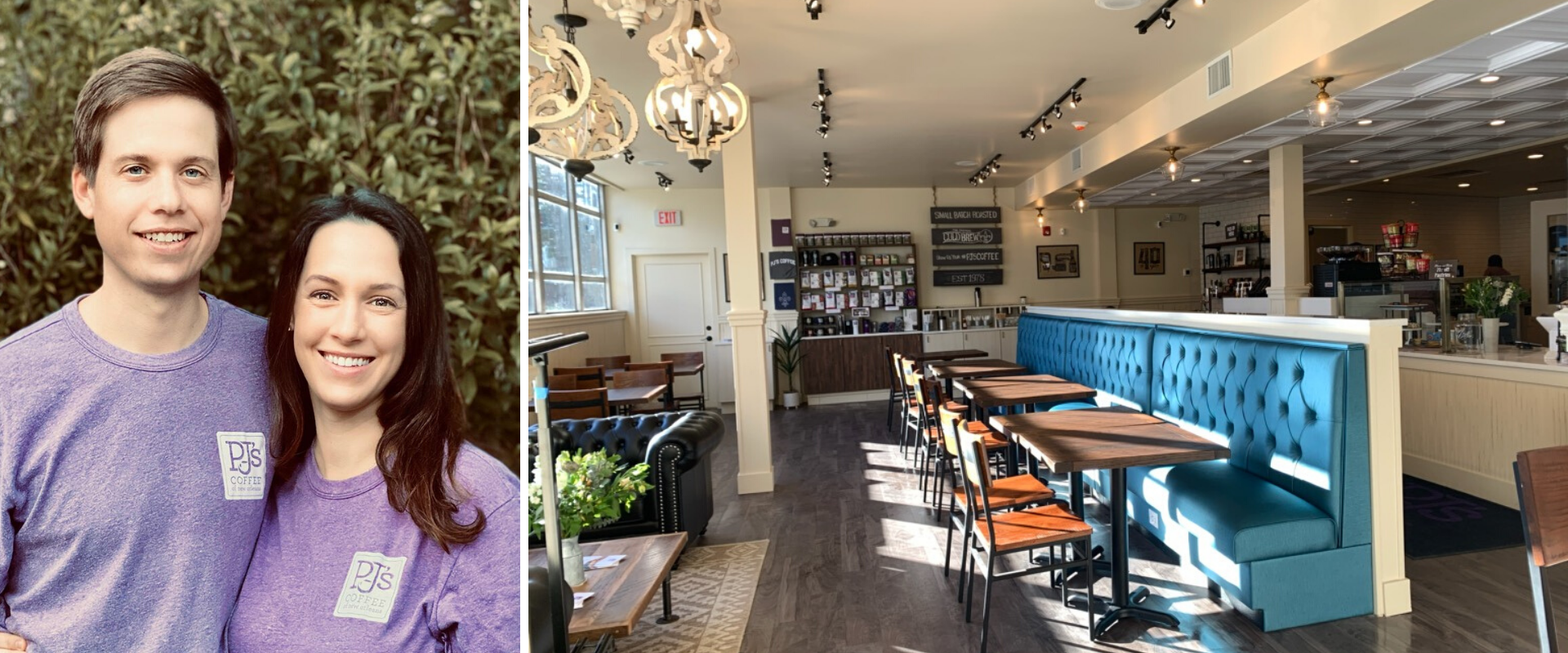 ​
Due to COVID-19, their grand opening was pushed to July, and we've been working with them and the Greater Jackson Chamber Partnership to plan a unique grand opening that allows for social distancing standards to be met by making use of their drive-thru and outdoor patio.
Get Started as a Coffee Shop Franchise Owner
We've been working hard to adapt our processes so franchisees can continue to be successful, even if we're in the midst of a global pandemic.
The great thing about opening a coffee shop franchise is that you don't have to worry about building a coffee shop concept from the ground up. We've already put in the hard work in developing a successful model, connecting with the right bean suppliers, creating a business plan and creating the right look and feel of your coffee shop.
If you're looking for a resilient franchise opportunity that's part of the $100 billion coffee industry, contact us today!