Investing in PJ's Coffee: Why Entrepreneurs are choosing QSR Franchises
By: PJ's Coffee
Quick service restaurants can be defined as restaurants where seating and table service are limited, but counter service is fast. Some of the most successful businesses in the world come from this industry. Entrepreneurs, seasoned and novices alike, find that franchising with a quick service restaurant is a reliable path to building a lasting business. And while weeding through the competition, the quick service restaurant industry has proven unmatched success, incomparable to other industries.
PJ's Coffee franchise has been leading the way as a specialty coffee franchise and quick service restaurant since 1978, with each year earning our specialty coffee brand and franchise partners more success.
While Consumers Save in the Retail Industry, They Spend in the QSR Industry
Many businesses struggled to pull through the pandemic completely intact, especially within the retail industry. Retail brands have had to drastically reframe their business model and structure as a whole to keep afloat and to compete for every dollar a customer spends. Consumers aren't as comfortable visiting brick and mortar locations to shop as they once were either, which spells "trouble" for the upcoming holiday shopping season.
Retail businesses typically expect to make a significant portion of their yearly profit over the next few months; however, the upcoming season's forecast isn't as promising. The New York Times reports that 60% of consumers will prioritize saving money this year when they shop for presents, which means retail business owners' profits could potentially suffer.
The quick service industry, on the other hand, has seen impressive growth since the beginning of the pandemic. In fact, Vantage Market Research estimates that the quick service global market value will hit $625.17 billion by 2028, with no signs of slowing.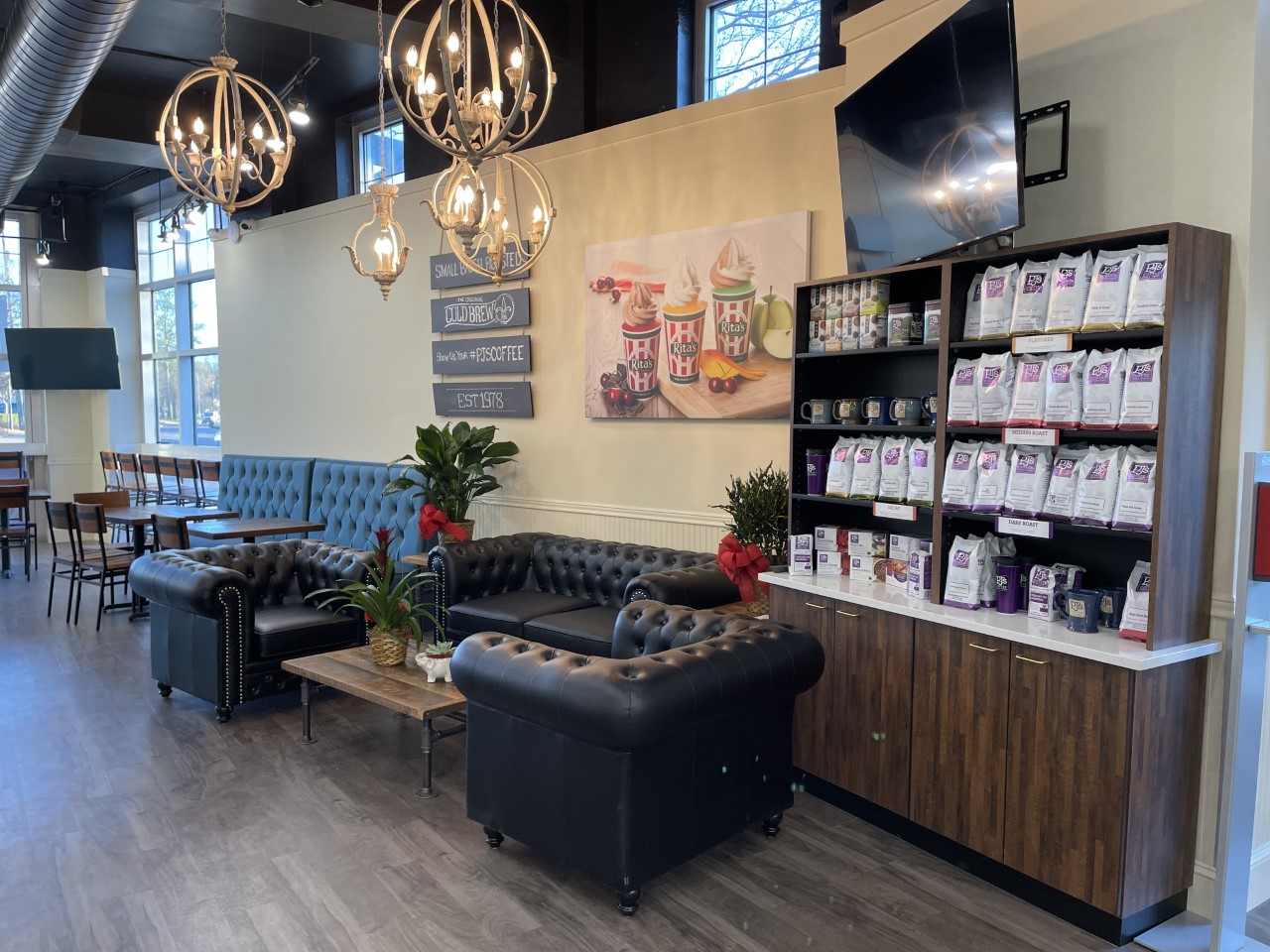 PJ's Coffee Franchises Adapt to Change
According to a recent study by Statista, the quick service restaurant industry was valued at $304.8 billion, a significant jump from $272 billion in 2020. Technology has played a critical role in determining a brand's success since the start of COVID, and it's made a massive difference in bringing many quick service restaurant brands up to speed with other industries.
While many restaurants had to quickly pivot to accommodate the needs of a new world affected by the pandemic, PJ's Coffee franchise has always been exceptional. We've been leagues ahead of the rest of the industry thanks to our early adoption of technology. Our mobile app has been fully built out since well before the pandemic was ever on the horizon, which made all the difference to our franchise partners when quick service brands needed to reduce contact with guests to keep their doors open.
Innovation is the name of the game for the quick service restaurant industry, and it's never been more accurate than in the last couple of years when brands have had to reconsider how customers pick up their orders. PJ's Coffee franchise is unquestionably winning. In addition to our technological advancements, we've fully developed a storefront with a drive-thru and a drive-thru only location. These drive-thru only locations are low cost with a small footprint and are wildly popular due to their convenience.
Coffee Shop Franchise Customers Are Loyal
Drinking coffee is only getting more popular, with coffee consumption up 21% for Generation Z consumers. Furthermore, coffee brand customers are exceptionally loyal, above customers at any other quick service restaurant. As PJ's Coffee franchise owner, Aubry Miller, explains it, "PJ's Coffee was a smart investment for me because I knew that coffee is a commodity that people will buy on a daily basis."
These days, customers want specialty coffee products that are well made and deliver on flavor the way only our franchisees can—it's one of many reasons we earned our place on Entrepreneur Magazine's Franchise 500 List for several consecutive years.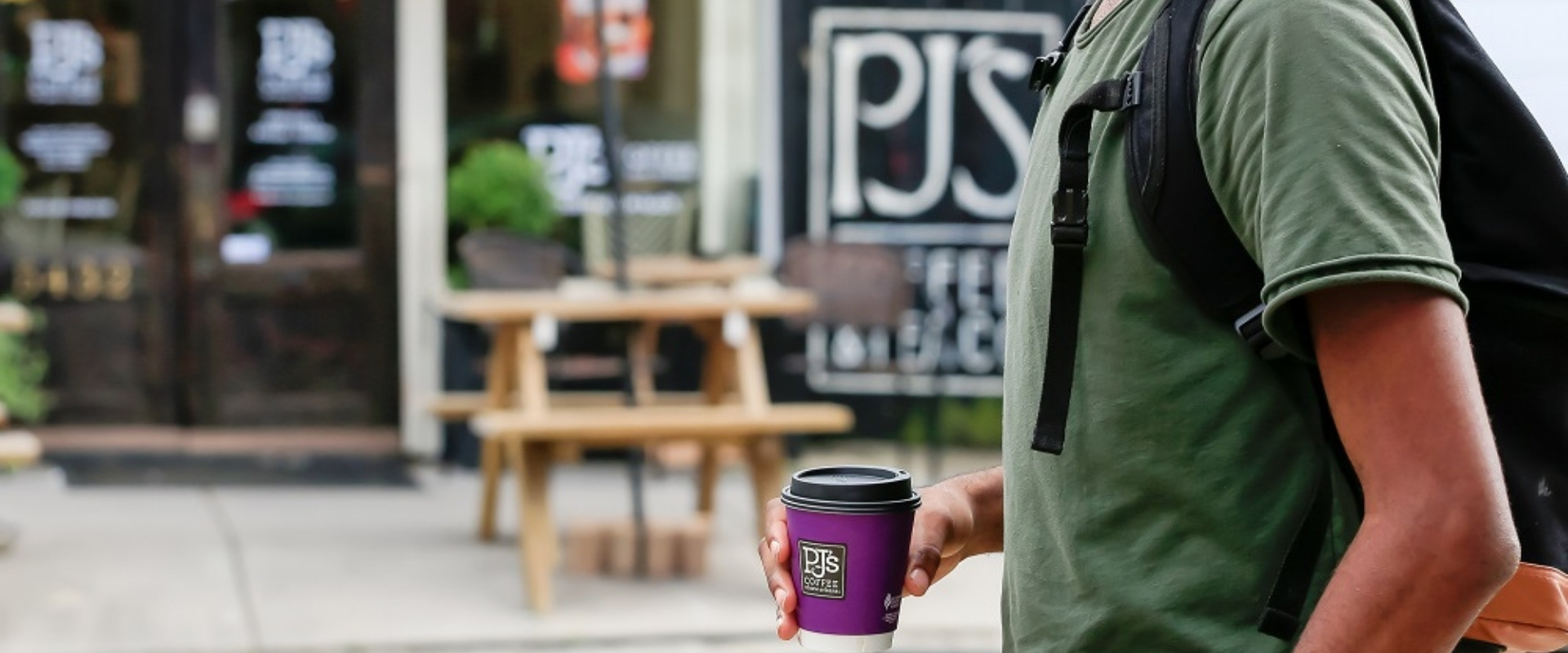 Southern Hospitality You Can Only Find at PJ's Coffee
One of the hallmarks of PJ's Coffee franchises is our commitment to delivering a warm, welcoming environment to all our guests—and we treat our franchise partners the same way. Our franchise support is unparalleled in the quick service industry.
Not only do we assist with training and education on everything from company culture to operational standards to yourself and your staff, but we also guide franchisees throughout real estate selection, construction and design. Once it's ready to open, we advise our franchise partners through marketing and promotions. This way, every step of the way, we work together the way a family-owned business should.
Want to learn more about investing in an emerging quick service restaurant? Contact PJ's Coffee franchise today to find out the first steps to franchising with us!
$1,034,105*

Average Unit
Volume (AUV)

14.3%

Same-Store Sales Increase