5 Tips for Coffee Shop Owners, by Coffee Shop Owners
By: PJ's Coffee
When performing your due diligence before becoming a coffee shop franchisee, you should ask other coffee shop owners to share their advice. Having been on the front lines, these seasoned PJ's Coffee franchisees have faced the same challenges and triumphs that novice coffee shop franchisees will encounter.
The following are tips for coffee shop owners from PJ's Coffee franchisees on growth, becoming part of the community, generating revenue, achieving a work-life balance, and how to pursue your passion.
Multi-unit growth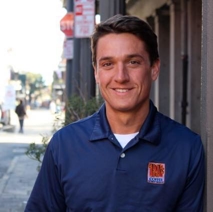 ​Assembling the right teams of employees and interacting with people are keys to many successes in coffee shop ownership, including growth. Roy Bruno grew his PJ's Coffee footprint from one to five shops in part because he hired people who are passionate about the brand and whom he trusts. He advises new franchisees to spend time hiring high-quality employees and working in your shops whenever possible to make owning multiple locations manageable.
"You've got to have good people supporting your stores when you can't be there. I visit at least a store per day, but I know that when I'm not there, everything will be taken care of," said Roy.
Community involvement
Andrew Jones and Teddy Amar are multi-unit/multi-brand franchisees who own two Zaxby's restaurants as well as multiple PJ's Coffee shops throughout Louisiana. One of the aspects they appreciate most about being franchise owners with PJ's Coffee is the sense of family found at the corporate level that extends throughout the network. It's important to share that with employees and guests, so everyone feels welcome in your coffee shop. The best way to do that is by participating in your community.
"People go to places they're familiar with, especially a coffee shop," Andrew said. "So, you've got to be involved in the community. You've got to give back to the communities you're serving."
Generating revenue
Aubry and LaCour Miller, who were named Franchisees of the Year in 2018, also see community involvement as paramount to running a successful business. The multi-unit PJ's Coffee franchisees have seen an uptick in revenue since Aubry began teaching a business class at a high school in New Orleans. The students gain real world experience by operating a coffee shop at school and developing business plans.
"It's awesome to give the students real world business and leadership opportunities, and I think it really fosters that passion in many of them," Aubry said. "Regardless, it helps get them thinking about which career path they want to take, which is really valuable to know before college."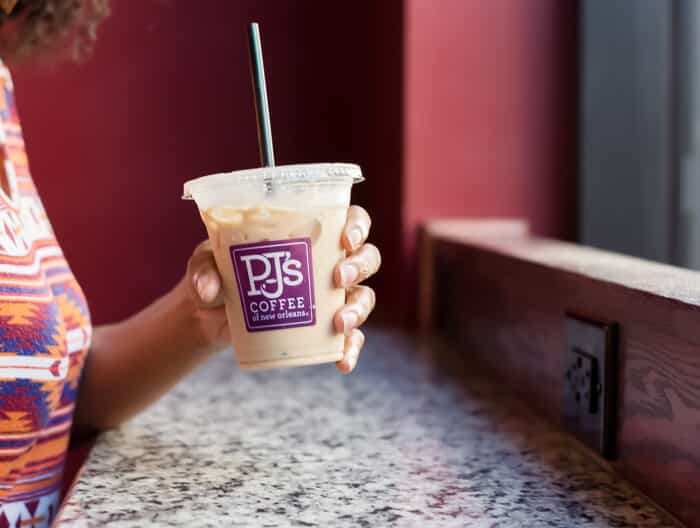 ​
Work-life balance
Five years after opening a PJ's Coffee shop, top performing franchisees Mateusz Dabrokwski and wife Elif Tuna needed to change their work routines to care for their new baby. This was one of those times when a work-life balance would be helpful for new parents, but is often hard to achieve. However, Mateusz and Elif had established a work-life balance before they had their baby. How? Mateusz advises hiring top-notch employees who can run the business without you.
"Hiring the right team in the coffee industry is very important, and our strong hiring process is just one of the reasons our shop has been so successful," he said. "You need to find unique, loyal and trustworthy individuals with different strengths and perspectives, who you know will prioritize customer service and get along well with others."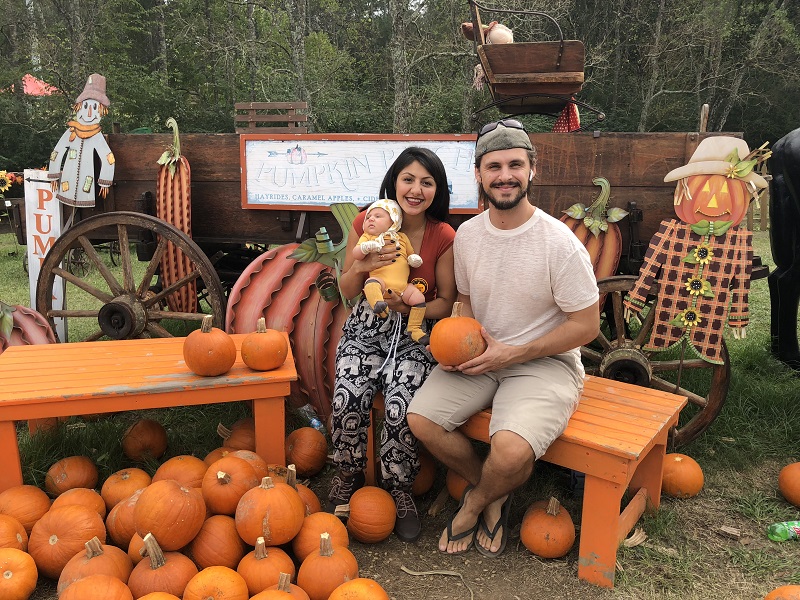 ​
Pursuing passion for coffee
Anthony Satterlee has always loved coffee. His passion helped guide him along the path to becoming a successful PJ's Coffee franchise owner. But he first started his career as a barista for our brand before buying the location in River Ridge, Louisiana. He would arrive at the shop first thing in the morning to open it and prepare for the morning rush. It was during this time that he gained a wealth of knowledge not just on coffee in general, but about PJ's Coffee specifically. He developed a strong appreciation for PJ's quality, with the beans being roasted locally and tight quality control.
Preparing coffee drinks and providing the best customer service was second nature to Anthony, but, like many new franchise owners, he needed to learn business ownership skills. His passion to own a coffee shop drove him to learn those, too. But, he advises entrepreneurs to pursue a concept that matches well with their passions.
"Make sure you're investing in a business that lines up with your lifestyle," he said. "For a coffee shop, you should be prepared to get into work early in the morning, ideally be a morning person."
Whether multi-unit growth, giving back or pursuing their passions, our franchisees have done it all. With the help of our knowledgeable franchisees and the training and support provided by our corporate team, PJ's Coffee franchisees have all the tools they need to succeed from the start.
Are you interested in joining the PJ's Coffee franchisee family? Contact us today to learn more about franchise opportunities with PJ's Coffee.