How PJ's Coffee Franchisees Benefit from Our Marketing Support
By: PJ's Coffee
The average small-business owner in the restaurant industry spends less than 2 percent of his or her annual revenue on advertising. The margin for error in how that money is spent is extremely slim.
Business owners who have invested in a franchise brand like PJ's Coffee have an advantage that most mom-and-pop shops sorely lack – ongoing support from a corporate team and a proven set of guidelines and systems aimed at increasing in-store traffic, brand awareness and ticket average.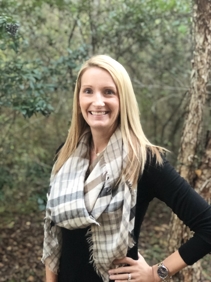 ​"We have a vast array of support systems for franchisees," explained Leslie Monson, Chief Marketing Officer at Ballard Brands. "We have co-op advertising, we have a national ad fund, we give them a toolkit and the basics for everything they need to be successful to operate and drive traffic."
Leslie has brought a stellar background in marketing strategy, advertising, creative design and hospitality marketing management to PJ's Coffee. She got her start in the franchise industry by building the marketing department from the ground up at Planet Beach Franchising. Since then, she's honed her marketing chops in largely the hospitality and gaming industries.
Beginning in October 2018, Leslie has been working with the PJ's Coffee corporate team to optimize existing programs and introduce new ones.
Here are the details:
An Overview of PJ's Coffee Marketing Support
We work with franchisees to instill marketing best practices designed to help them increase customer frequency, ticket average and occasion through in-store marketing and local co-op efforts.
"We've been able to increase our ticket average by 7 percent year over year," Leslie said.
We're also diligent about researching consumer trends to ensure any new additions to our drink menu, whether they be LTOs or permanent items, will benefit the franchisees in the long run. For example, we recently released a new line-up of coffee beverages that feature honey, and all initial feedback has been positive.


​
In addition, we have a very robust grand opening program.
"We work with franchisees hand-in-hand to make sure all marketing initiatives are properly executed and they're bolstering new traffic, new customers and greater exposure for each of their locations," Leslie noted.
The PJ's Coffee corporate team also assists in regional advertising, and participates in sponsorships if they make sense for the brand and the business.
Coffee Franchise In-Store Marketing and Events
One of the questions franchise owners have put to Leslie is how they can increase sales in the afternoon. Two ways the PJ's corporate team has been able to step in is by reconsidering what types of food and events are offered during specific dayparts.
For example, we recently rolled out a lunch sandwich program that helps satisfy customers' hunger and pairs perfectly with our Organic Numi Ice Teas and Original Cold Brew Iced Coffee beverages.
Meanwhile, many locations hold a happy hour in the afternoon, especially during the summer months and potentially throughout the year.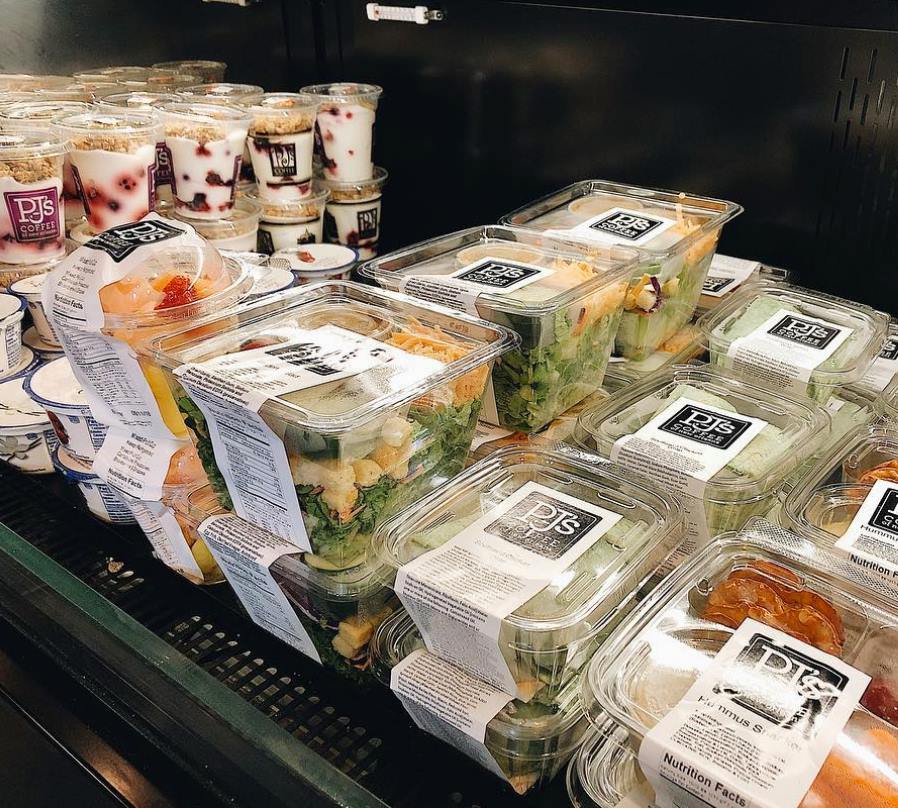 ​
Coffee Franchise Digital Marketing
We offer highly targeted social media support. For example, when we launch limited-time offerings (LTOs), our corporate marketing team will target neighborhoods within a 10-mile radius of a PJ's Coffee shop to help drive additional traffic to the location.
Meanwhile, we assist franchisees with populating their local store social media sites with content. Through Facebook, PJ's Coffee has a centralized setup through which the corporate team provides national brand marketing messaging. At the same time, each franchise owner is able to customize content shared through their Facebook page. We have online portals set up so franchisees can go in and customize the marketing collateral for their specific community or region.
We've also put a lot of effort into search engine optimization (SEO) for the PJ's Coffee website which consumers can use to find their closest PJ's Coffee location. By linking to their local store listing, we're able to support franchisees through our corporate website.
Educating Coffee Franchise Owners and Team Members
Franchisees are also able to access all training materials through our intranet site, which we're looking to enhance with more video content that will be available to franchisees, their management teams and their employees.
This will help ensure everyone knows what the expectations are from a marketing perspective and broadens the level of support at the local level.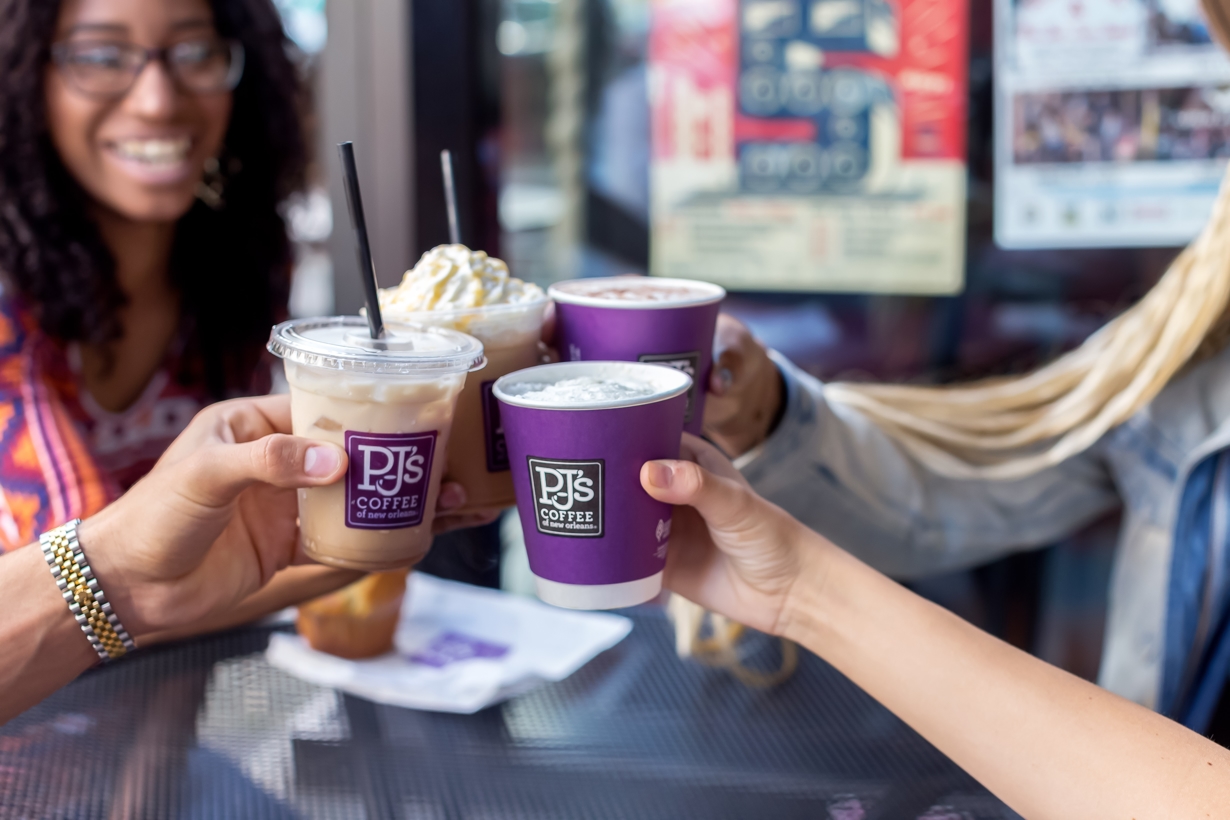 ​
What's in the Hopper on the PJ's Coffee Marketing Team?
We're currently designing a custom mobile app that will feature mobile payment integration, order-ahead functionality, delivery capabilities and our loyalty program.
It will also us to send guests push notifications and segment marketing messaging based on our customers' preferences.
Learn More About Owning a Coffee Franchise
Are you interested in owning a coffee franchise backed by robust marketing support? Download our free franchise brochure to learn more about franchise opportunities with PJ's Coffee.