Why a Coffee Shop Franchise is a Smart Investment in a Competitive Labor Market
By: PJ's Coffee
One of the hardest aspects of being a business owner is hiring and retaining employees. Amid the current tight job market, business owners are struggling to fill many of their job openings, especially in the restaurant industry.
The public ideal of the "Great American Summer Job" is beginning to shift, and researchers have pointed to a number of reasons for the change. One of those reasons is the trend of younger generations to value internships and volunteering over entry level jobs. With jobs after college becoming harder and harder to come by, young people are valuing unpaid, resume-building experience over paid work.
As a business owner, how do you convince this talent to join your team? One way is to enter an industry they love – coffee. Millennials are shaking up the coffee industry and driving massive sales in the market. Proven to be a generation that will go out of the way to support businesses they believe in, millennials are drawn to joining a workforce they care about.

​
Another key consideration is the number of employees needed to run your business. In a competitive job market, quick service restaurants like coffee shops fare better than full-service restaurants that require more staff. That's why becoming a PJ's Coffee franchisee is a smart investment in the food service industry. We offer exclusive, competitive advantages in acquiring talent that full-service restaurants and some other QSRs do not.
Here are a few.
Low Employee Requirement
Full-service restaurants and many QSRs have a lot of moving parts – there are multiple chefs, servers, managers and more. Not only can this be challenging in a tight labor market, it can also be expensive for a business owner.
At PJ's Coffee, we can operate at a high capacity with a small, talented team.
We recommend our franchisees hire 12 to 16 part-time employees per location, with two to three workers during any given shift. This way, we ensure our guests are satisfied, keep franchisees' stress over hiring to a minimum and lower their labor costs.
Saving money on talent allows PJ's Coffee franchisees to invest in building a tight-knit team and developing a relationship with them, which leads to more cohesive guest service and improves employee retention.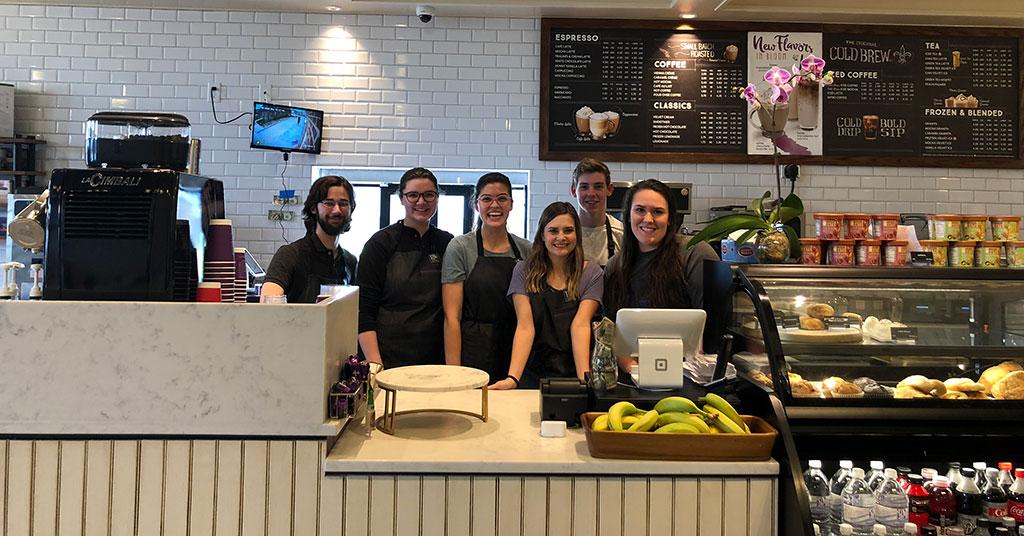 ​
Appealing Atmosphere
In the restaurant franchising space, cleanliness is key. It's essential for guests to enter a clean and organized PJ's Coffee, regardless of which location they visit. This consistency keeps our brand strong and guests happy.
Just as important, however, is that our franchisees' employees feel the same. In the competitive QSR job space, clean operations and an appealing atmosphere go a long way. With PJ's Coffee, employees don't need to deal with greasy, old machines and messy food. This separates us from many other popular QSR businesses targeting the same talent market and should be a helpful talking point for franchisees looking to differentiate their coffee shop from the competition.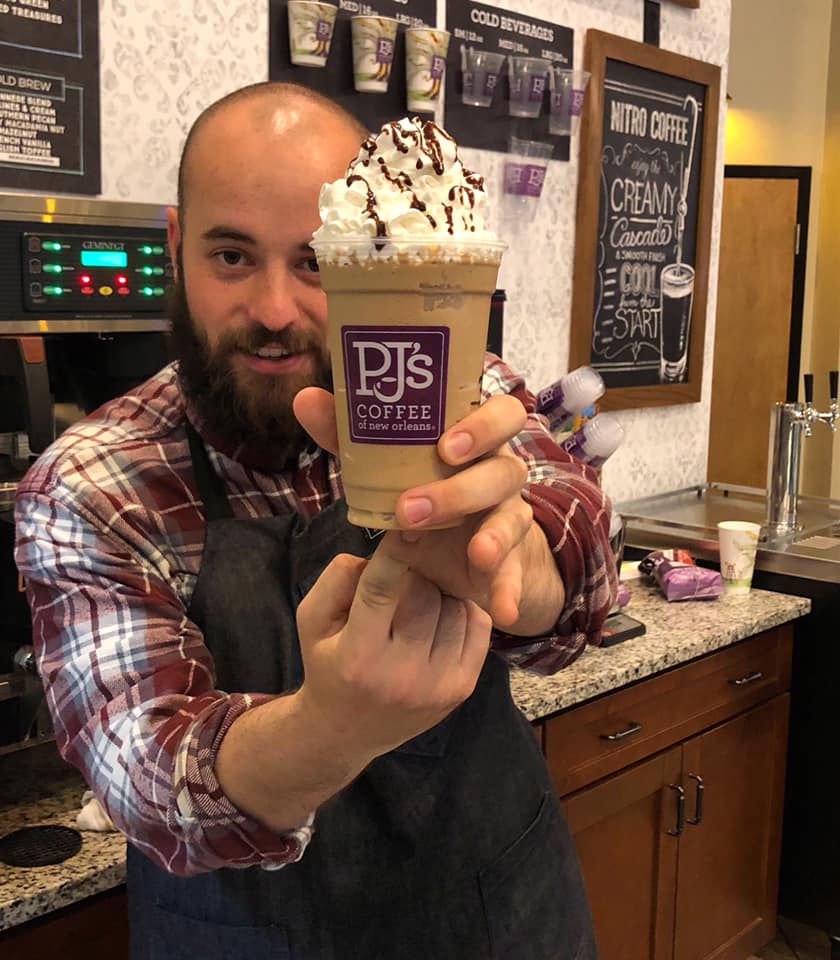 ​
In addition, working in a coffee shop is appealing to many young workers. The atmosphere of a bustling coffee shop is different than the atmosphere of a hectic fast food restaurant. To many people, it's also more attractive. Our clean, energetic workspace gives our franchisees a leg up in finding the perfect employees.
Room for Employee Growth
While some full-service and fast casual restaurants promise room for growth within their company, it usually comes with a limit. At many of these businesses, an entry level employee can rise the ranks to general manager, but not too much beyond that.
At PJ's Coffee, we want rock star employees to grow into franchisees.
We offer employees the unique promise that hard work and superior service can lead to business ownership. This caliber of growth can be rare in the QSR industry, and it gives current PJ's Coffee franchisees a home-run hook to attract top-tier talent in today's competitive labor market.
Do you want to own a coffee shop franchise with an advantage in tight job markets? Contact us today!