How This Husband and Wife Team Found Success as PJ's Coffee Franchisees
By: PJ's Coffee
Before they would become married, Terri and Charlie Sampey first met as employee and customer. Terri worked in her father's automotive parts business, Herzog's Automotive Parts, Inc., where Charlie was a customer.
The two went on to get married and begin working together when Terri's father hired Charlie to work for him, alongside Terri and her brother.
"Charlie eventually got a job at my dad's company," Terri said. "My brother didn't get along with my husband at first, since I was the baby sister and all. They would fight, and my brother would fire my husband. My dad would re-hire him, and my brother would fire him again. Eventually, my dad decided Charlie and I needed to go off and do our own thing, so he got us involved in the coffee business."
Terri's father stumbled upon PJ's Coffee's franchising opportunity and proceeded to buy Terri and Charlie a franchise in New Orleans in 1999. After various buying and selling of more franchises since then, the Sampeys currently own two PJ's Coffee shops – one in Louisiana and one in their new hometown of Greensboro, Georgia. Their new location in Georgia marks PJ's Coffee's first franchise in the state.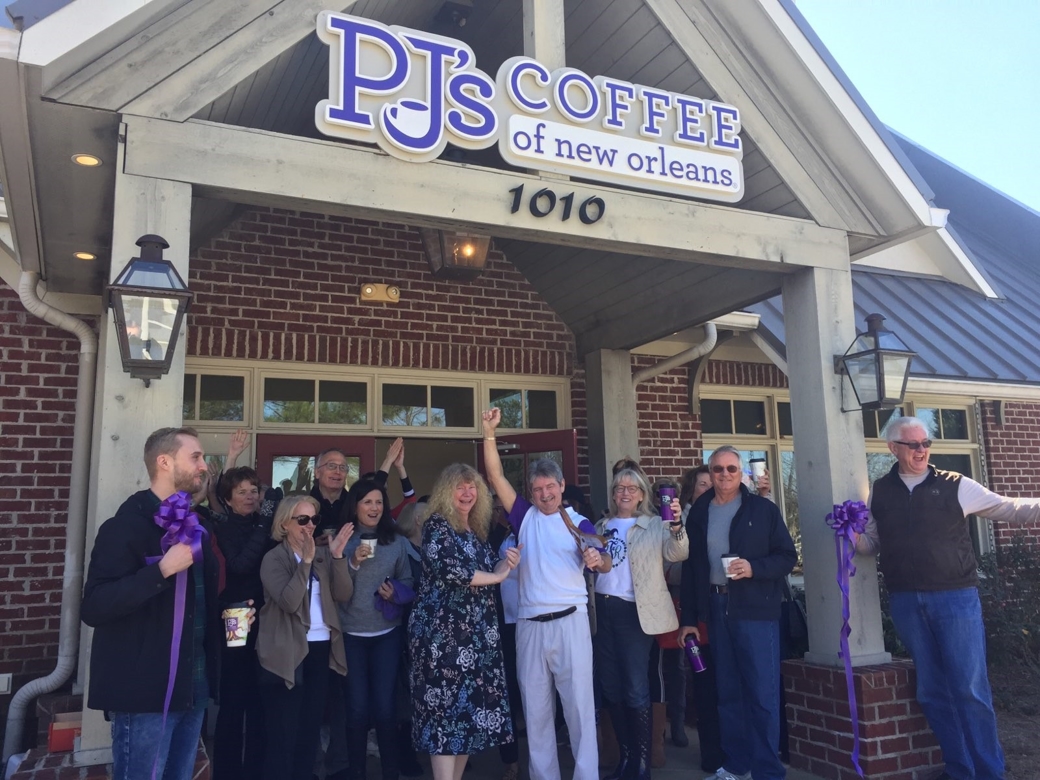 ​
Being from Louisiana, Terri and Charlie were familiar with PJ's Coffee, and they knew our franchise was the right fit for one simple reason: our coffee. Since their area in Greensboro has no coffee shops, the Sampeys saw a perfect opportunity to bring the highest quality coffee to a town that will love it.
"The coffee is definitely the best my husband and I have ever tasted and had the pleasure of serving people," Terri said. "He likes hot coffee and I like cold coffee, so we can be equally enthusiastic about both. The food lines have also been a great addition to the coffee. PJ's Coffee's products outshine everything else."
Marriage and Franchising
There are a number of presumptions about working with your spouse. There can be a number of obvious pros and cons, but to Terri and Charlie, finding success together is all about communication and setting rules.
"We try to divvy up the chores," Terri said. "Charlie handles all the in-store tasks, and I handle all the money and behind-the-scenes work."
By separating tasks, Terri and Charlie can not only run their business more efficiently, but also give each other their space. When a married couple makes the decision to work together, it's easy to take the business home after work. That's why it's important to keep a healthy work-life balance.
"We've learned to not talk about work at home unless it's something that is desperately necessary," Terri said. "We come home and talk golf or food – not work."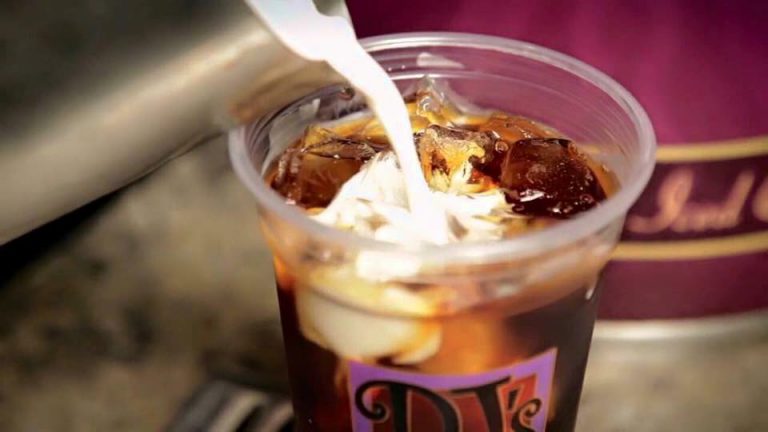 ​
Putting in the Work
As the owners of two PJ's Coffee franchises, the Sampeys know that starting any business takes hard work. Early on, lots of time is required to successfully launch a new business and get it up-and-running.
When you can't physically be present as a business owner to ensure your stores are running smoothly, you need to rely on great hiring and reliable employees to help you keep your operations strong. With one of their PJ's Coffee franchises still located in Louisiana, Terri and Charlie rely on their excellent, long-time store manager.
"Thankfully, we have a great manager in the Louisiana store," Terri said. "She left for eight months, and during that period of time she was gone we could see the difference. She's a great asset. It does take some long hours to get a store up-and-running, but as long as you can find good employees you're in good shape. You will meet so many great people with PJ's Coffee."
Do you want to learn more about franchising with PJ's Coffee? Download our franchise brochure today!