4 Tips for Creating a Good Coffee Shop Culture in Your Café Franchise
By: PJ's Coffee
Favorite coffee shops are a subjective matter.
But, when asked why the coffee shop they prefer to frequent is their favorite, coffee consumers typically will give an answer based on the culture of the café. In order to develop culture at your coffee shop franchise, follow these four tips:
Serve High-Quality Coffee
Quality of product is usually the top reason why coffee consumers visit one coffee shop more often than the others.
PJ's Coffee franchisees use the finest quality coffee beans, which we source directly from farms in dozens of countries where the finest coffee is grown. Part of our multi-country sourcing includes two farms, Finca Terrerito in Honduras and Agua Fresca in Nicaragua. The coffee from the beans grown at Finca Terrerito have bright, lightly fruity taste profiles and a very clean finish that doesn't linger. The beans from the region where Agua Fresca is located typically produce a well-rounded, sweet and deep coffee.
In addition to serving their guests superior coffee and coffee drinks made with these beans, PJ's Coffee franchisees also appreciate that we source our coffee beans ethically, and that our partnership helps support the farmers who work so hard to grow and harvest our beans.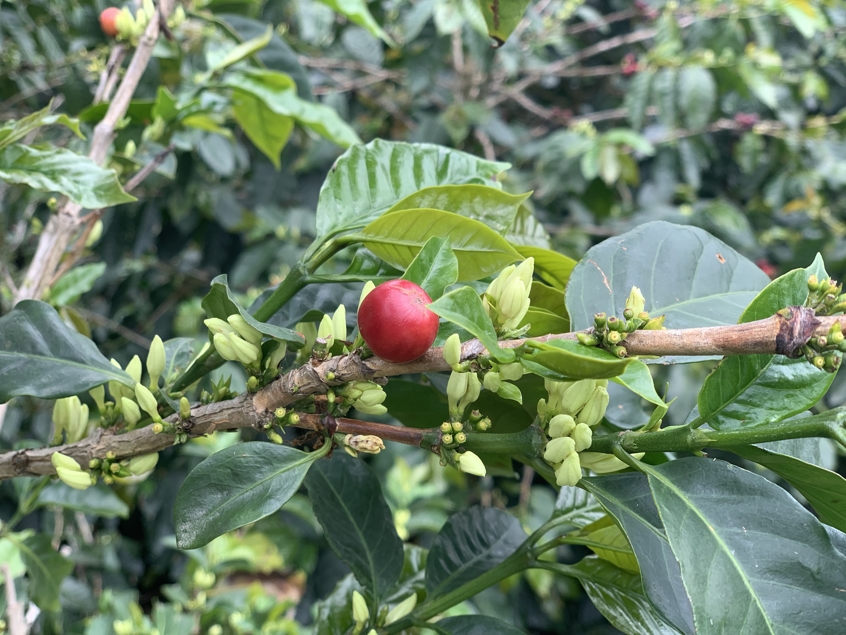 ​
Choose an Interior Design that Stands Out and Welcomes All
Coffee consumers like their coffee shops to be distinctive and welcoming. Coffee shop owners want their business to stand out, too, but not to the point of offending a lot of people's aesthetics. You don't want your interior design to turn away customers.
Our coffee shop culture is one of inclusion – we want everyone in the neighborhood to come in and enjoy the uniquely fresh coffee options served by our PJ's Coffee franchisees. The interior of PJ's Coffee locations is unmistakable, yet inviting and markedly different from other coffee shops.
With a modern spin on the classic personality of the Big Easy, our design features:
Neutral tones, cool blues and bright accents
A variety of seat styles ranging from high top tables, barstools, banquets with community tables, tufted leather couches, plush chairs and ottomans to foster community within stores.
A menu board setup and welcoming coffee bar, which make it easy for guests to find a coffee drink or tea for any time of the day.
Wall décor that captures the soul of New Orleans and brings it inside each of our locations.
Our stores foster the perfect environment for friends and community groups to meet. Plus, because we're a franchise, our interiors provide consistency across locations, allowing every guest to feel at home regardless of which location he or she visits.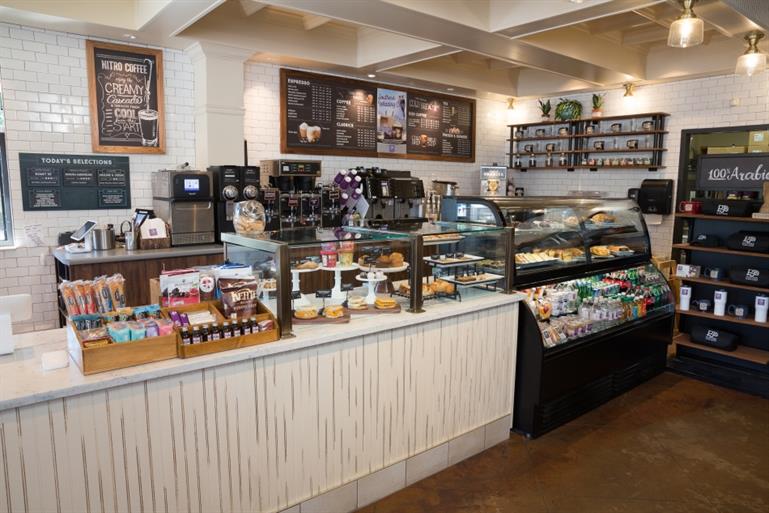 ​
Commit to Providing Top-Notch Hospitality
In addition to a physical space that feels welcoming, coffee shop customers, like all consumers, base their frequency of visits on the friendliness and helpfulness of the people who work there. The level of hospitality you provide goes a long way toward defining the culture of your café franchise.
You'll need employees who are invested in the business to provide friendly and warm service to guests. We can help you hire those rockstar team members and retain them.
We'll share traits to look for during the hiring process with you, such as empathy, problem-solving skills and the ability to form relationships. And, our training will help them provide accurate and efficient service for your guests.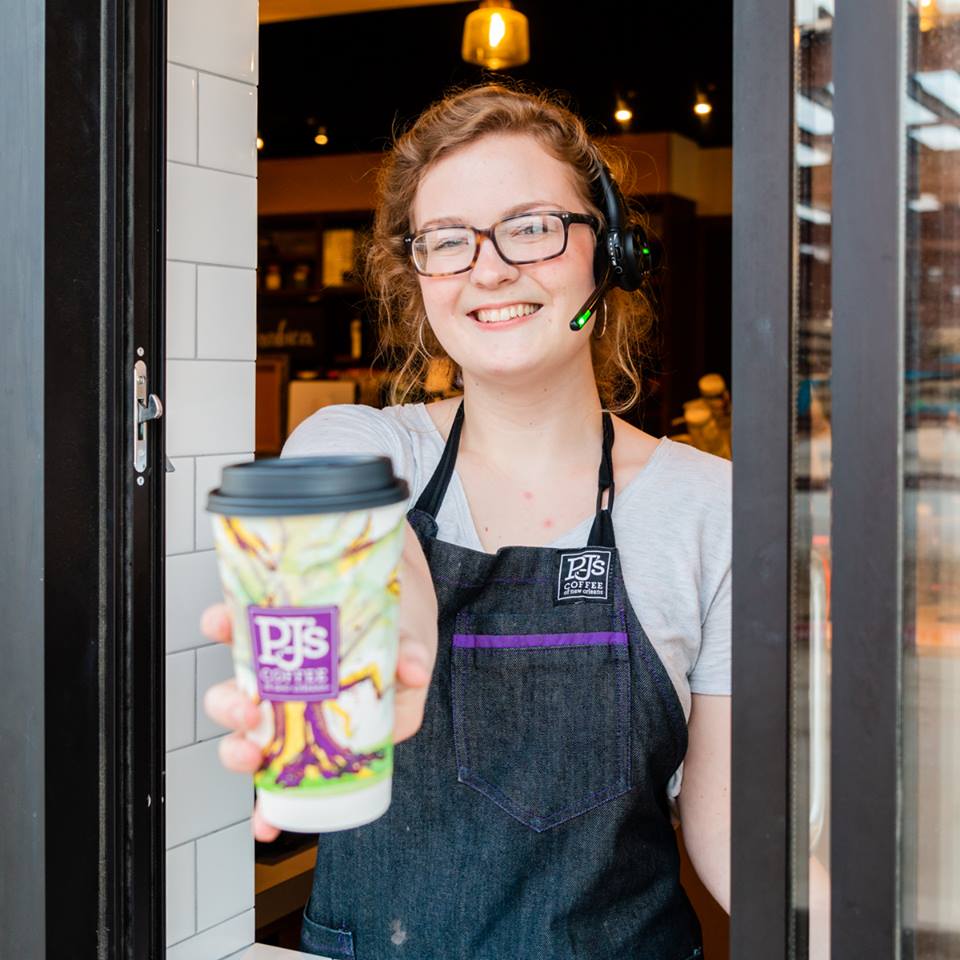 ​
Get Involved in Your Neighborhood
While it's important for coffee shop owners to make guests feel like they're part of that location's culture, it's also important to guests that their favorite coffee shop participates in the community. When a business shows love for their neighborhood, more local consumers are likely to frequent the business and elevate its level of culture.
We encourage PJ's Coffee franchisees to get involved within their communities, whether it's hosting meetings of local organizations or doing something benevolent outside the four walls of the coffee shop. For example, franchisee Aubry Miller, who co-owns multiple locations in New Orleans, teaches a business class, which encourages entrepreneurship, at a local high school. Part of the class curriculum is having student operate their own mini coffee shop.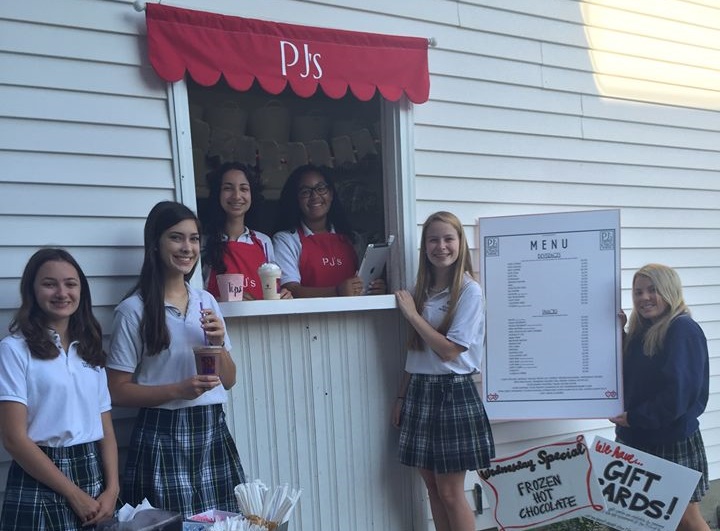 ​
Although participation like this is based in altruism, it does come with the perk of building a good reputation for and boosting the coffee shop culture your coffee shop franchise.
Are you ready to join the team of a well-established café franchise with good coffee shop culture at each location? Contact us today to learn more about franchise opportunities with PJ's Coffee.