3 Key Factors to Consider when Opening a Coffee Shop
By: PJ's Coffee
Coffee is a $100 billion global industry, putting coffee shop franchise owners in a unique position to generate significant revenue.
With a coffee franchise brand like PJ's Coffee, owners have the opportunity to break into the booming coffee sector without having to worry about building a business from the ground up – they're able to invest in a business model with built-in systems, ongoing support and decades of success in the coffee industry.
With 40 years of experience, we have best-in-class systems and processes for everything from supplies ordering to staffing and roasting best practices. Here are just some of the key factors to consider when opening a coffee shop, and how we take the guesswork out of it for our franchise partners:
1. Product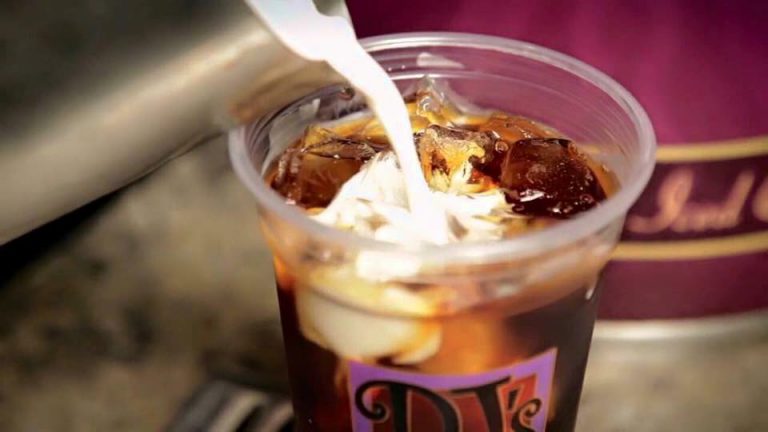 ​
Coffee requires a great deal of craftsmanship to create a high-quality end product. From finding the best, most cost-effective regions to source quality beans to discovering the most efficient roasting methods, perfecting the art of making an exceptional cup of coffee can be extremely difficult and time-intensive – especially for coffee industry newcomers.
There's an art and a science behind coffee roasting. We utilize only the top one percent of arabica beans, sourcing 14 coffees from Sumatra to Ethiopia, Colombia to Papua New Guinea. This gourmet coffee is roasted in small-batches of 300 lbs. or less by our experienced, industry-leading Roastmaster Felton Jones. And, through our "Adopt a Farm" initiative, we're able to deliver guests a true farm-to-cup experience straight from our Nicaraguan and Honduran coffee farms.
By working with an established brand like PJ's, franchisees can rest assured they're getting only the industry's best beans from the world's most fertile coffee regions – with the advantage of our system-leveraged buying power.
2. Menu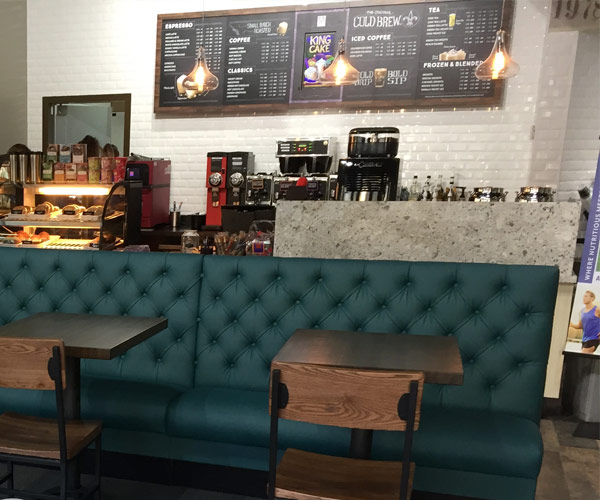 ​
It's imperative for a coffee shop owner to create a unique menu that will cultivate strong guest loyalty. At PJ's, we make sure to keep our menu agile and flexible by adding seasonal beverages, limited-time offers and staying up to date on the latest coffee trends.
Menu design is extremely important in catching guests' eye and converting them into paying customers. Our menu architecture is specifically designed to give our guests an incredible experience and help them find exactly what they're looking for. Most customers spend an average of 109 seconds scanning a menu, so when designing our menu, we took into consideration the time it takes both to read the menu and to make a decision.
Our menu is engineered using eye magnets to help focus consumers to particular sections, and our font, imagery and colors are all used to make our menu stand out. We also use heatmap technology to determine customers' visual sequence and determine the path their eye will follow when looking at a menu board – aiding our efforts in suggestive selling and zone marketing.
By aligning with a strong coffee brand like PJ's, franchisees have an established, perfectly-curated menu with solid product offerings, as well as a professionally-designed menu specialized to drive profitability.
3. Location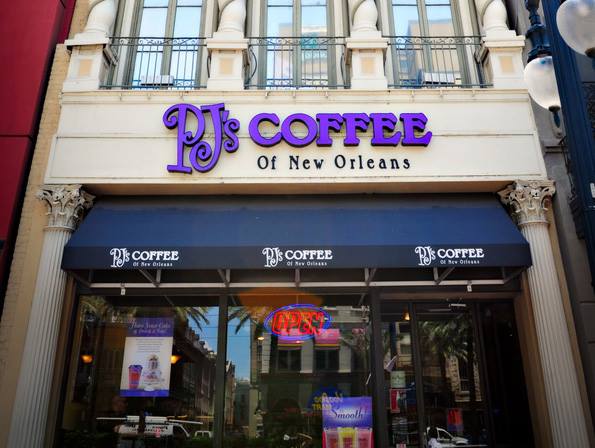 ​
There are many components to take into account when finding the right site for a coffee shop, including:
Area demographics
Foot traffic
Rent/lease availability
Purchase price
Ongoing utilities and maintenance costs
Drive-thru feasibility
Interior design/remodel potential
By aligning themselves with a franchise brand like PJ's, franchise owners have access to an experienced team whose sole responsibility is finding the best possible site for their shop. We offer assistance through a systematic site selection and lease procurement process. Our internal team of experts and knowledgeable retail real estate brokers in local markets assist with:
Site identification
Site evaluation
Letter of intent submittal
Lease negotiations
Lease review
But, since we also offer design and construction support, our role in the process isn't over just because we've secured the right location. Our design and systematic construction process will help owners develop creative alterations and design configurations to adapt to opportunity space requirements.
We have decades of experience and hundreds of industry professionals guiding franchisees through every step of their coffee shop's development. Learn more about a coffee franchise opportunity with extensive expertise and support by downloading the PJ's Coffee franchise brochure today.