Avoid the Complexity of a Full-Service Restaurant with a Coffee Shop Franchise
By: PJ's Coffee
Owning full-service restaurants used to be the industry norm. But these days, limited-service restaurants, such as coffee shops and fast-casuals, dominate the landscape. Full-service restaurants are complex in a multitude of ways, including the difficulty of turning a profit in a competitive industry and the actual operations of the restaurant.
Full-service restaurants demand significant financial and human capital requirements and involve complex operations, which make it hard to maintain profits in a stagnating market segment.
Meanwhile, limited-service restaurants (LSRs) – which include quick-service restaurants (QSR) and fast-casual restaurants – are on the rise. With the growth of QSRs, such as PJ's Coffee, expected to continue climbing and the ease of operations offered by limited-service concepts, now is the perfect time for full-service restaurant owners to branch out and invest in a coffee shop franchise.
The Growth of Fast-Casual and the Coffee Industry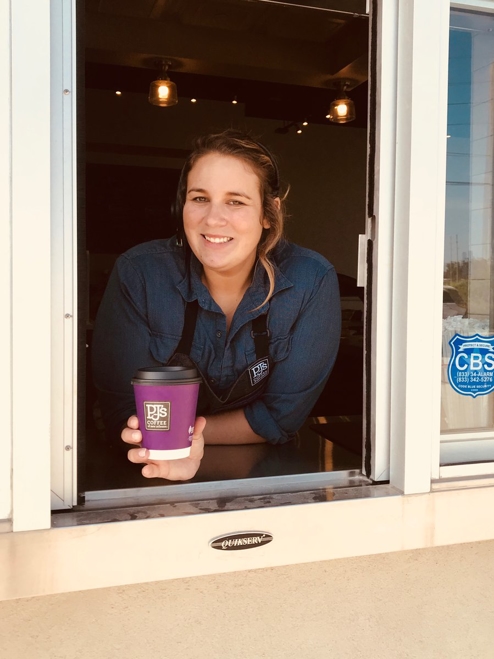 ​
Sales for limited-service restaurants like coffee shops have been greater than $200 billion for a few years, and are expected to grow by 5.1 percent in 2018. This format overtook full-service concepts for foodservice sales in 2012. For the first time, fast-foods and fast-casual restaurants made up 53 percent of foodservice sales while full-service concepts made up 47 percent. In addition, fast-casual restaurants received higher customer satisfaction scores than full-service restaurants for the first time last year.
Fast-casual restaurants offer convenience, speed and value, which many full-service restaurants can't compete with. Coffee sales in full-service restaurants have been dwindling over the years; instead the majority of coffee purchases have been made at quick-service locations.
On top of that, the coffee industry is extremely profitable; making coffee shop franchises a great option for those wishing to break into the limited-service market. Coffee is the second largest traded commodity in the world after crude oil, and makes up 75 percent of America's caffeine intake. The industry is valued at $48 billion and continues to grow.
You can see both of these factors at work in the success of our brand. We have rapidly grown by 47% for the past five years. And in 2017, the top one third of franchised units averaged $645,194 in gross revenue*.
Invest in a Simplified Concept with a Coffee Franchise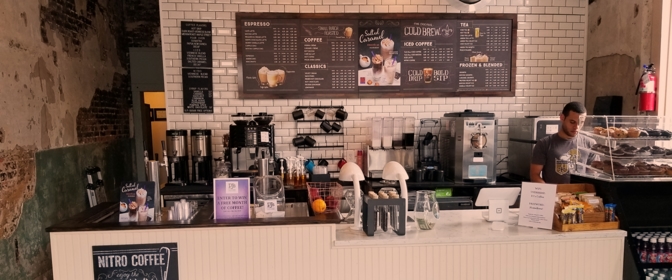 ​
QSRs are simpler formats than full-service concepts, which make them a great complementary investment for those who already own full-service restaurants. A simple franchise concept makes coffee shops not only easier to operate, but also provides more opportunities to achieve and maintain profitability.
Our coffee shops require a smaller investment and are simpler to run than full-service restaurants in many ways, including:
Significantly less equipment – Since operations are focused on coffee and fewer menu items, coffee shops don't require as much kitchen equipment as full-service restaurants
Smaller footprint and staff – Coffee shops don't require a large kitchen staff or wait staff, which reduces the number of employees needed to run the store
Minimized menu and fewer ingredients – With a streamlined menu focused on a specialty product, coffee shops require fewer ingredients, which reduces cost and simplifies the supply chain.
The growth of limited-service restaurants and coffee sales doesn't show any signs of slowing down. Pair that with a franchise concept that is simple to run, and a PJ's Coffee franchise is the perfect addition to a full-service restaurant owner's portfolio, allowing them to expand their business ventures with low overhead and simplified operations.
Are you ready to invest in a simpler concept with a coffee shop franchise? To learn more about franchising opportunities with PJ's Coffee, download our franchise brochure today.
*Reference Item 19 in our Franchise Disclosure Document dated April 1, 2018 for more details