3 Ways Coffee Shop Owners Can Cash in on the Holiday Rush
By: PJ's Coffee
Most everyone associates the holiday sales rush with the retail industry. After all, the peak shopping season can easily account for more than 20 percent of retailers' annual profits. However, the holiday season can also translate into a sizeable revenue boost for coffee shop franchisees.
Special promotions and limited-time offerings, as well as merchandise and gift card sales, represent particularly lucrative revenue drivers during the holidays. By capitalizing on the seasonal shopping rush, coffee shop owners stand just as much to gain over the holidays.
Here's more on how we help PJ's Coffee franchisees boost their profitability around the holidays:
1. Get in the Spirit with Seasonal Limited-Time Offers
From the Shamrock Shake to the Pumpkin Spice Latte, seasonal limited-time offers (LTOs) have been a mainstay marketing strategy in the beverage segment for years. The sense of immediacy that accompanies the launch of an LTO resonates with consumers and drives them through the doors. In fact, 52 percent of consumers said their most recent LTO purchase was from a quick-service concept, according to a Technomic survey. Similarly, two-thirds of consumers from the same study said they'd be likely to order limited-time offer foods that match flavors from the specific time of year.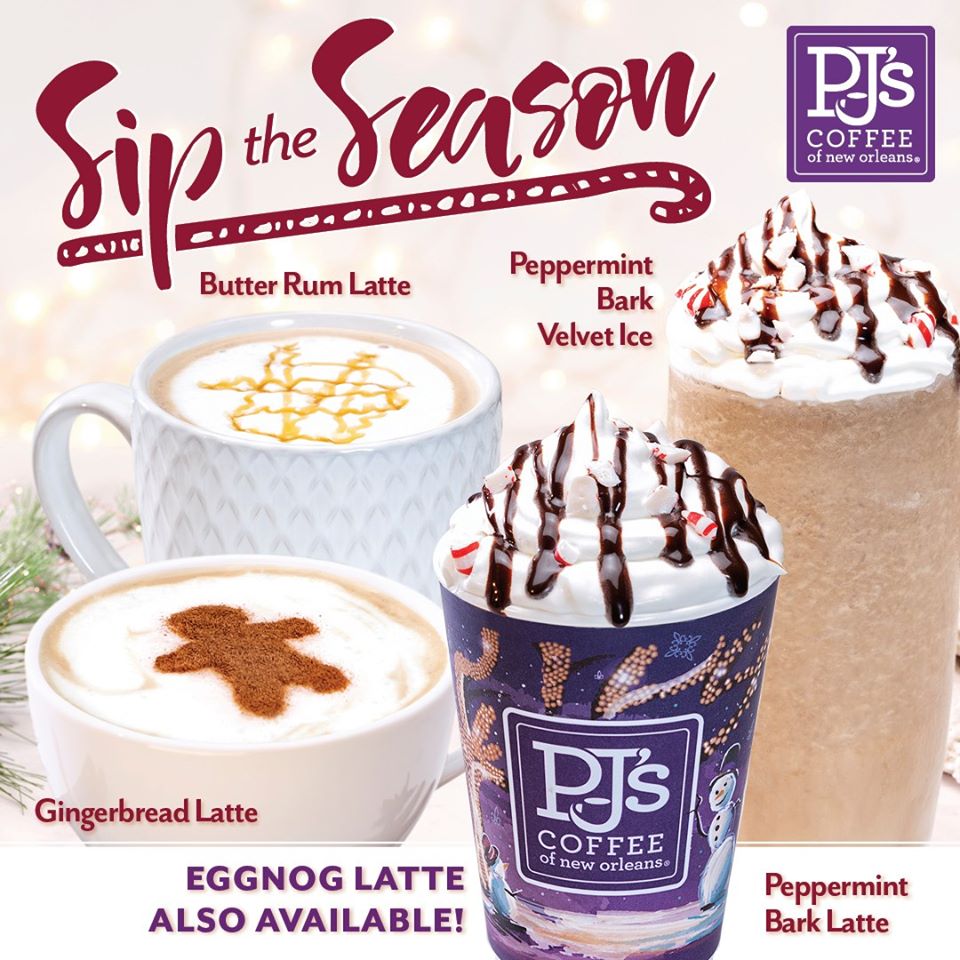 ​
That means big business for PJ's Coffee franchisees looking to capitalize on the season with our recent LTOs, including the Peppermint Bark Velvet Ice, as well as Gingerbread, Butter Rum and Peppermint Bark lattes. By highlighting these beverages in their marketing strategies, franchisees are able to leverage strong seasonal demand, while creating a sense of urgency and excitement among new and returning guests alike.
2. Encourage Gift Card Sales for Coffee Lovers
Gift card sales represent yet another lucrative revenue stream for coffee shop owners around the holidays, as well as a go-to gift for the coffee lover who has everything. In fact, gift cards have been the No. 1 item on holiday wish lists since 2007.
Some food and beverage brands may be quick to dismiss the power of gift cards, but they're a substantial profit driver for savvy quick-service restaurant owners. Restaurants are the most popular places for consumers to purchase gift cards, with 41 percent of total gift card spend going toward restaurants. Out of total gift card sales upwards of $150 billion in 2017, the restaurant industry carved out an impressive $40 billion in gift card revenue.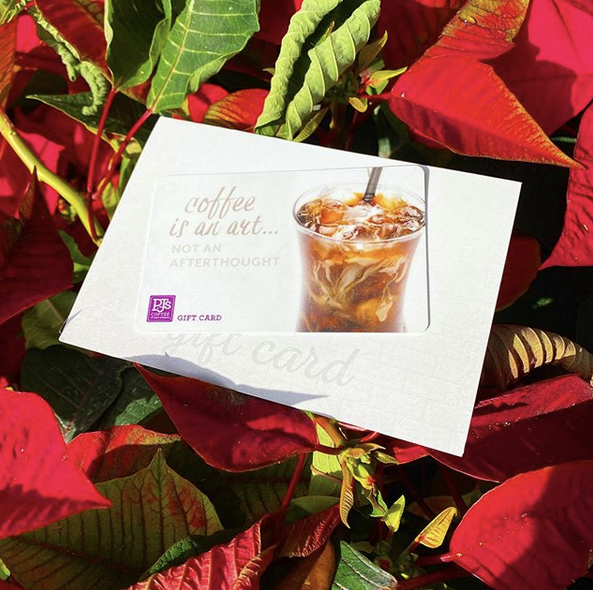 ​
Gift card sales help boost coffee shop franchisees' daily profit, but more importantly, they are also the perfect way to improve cash flow. Cash in hand today is worth more than it will be tomorrow, and with virtually no cost of goods sold, gift cards also carry a hefty ROI.
Similar to other revenue drivers, the advantages of selling gift cards extend far beyond a mere bottom line boost. Not only do they bring in additional income, gift cards also increase brand exposure and drive repeat business.
3. Create Theme Purchases with Curated Merchandise Displays
Just as gift cards are a creative idea for any recipient, curated retail sections with packaged coffee and themed gift baskets represent other outside-of-the-box gift opportunities.
Retail is another strong revenue driver for coffee shop owners, comprising an average of five percent of total sales for PJ's Coffee franchisees. By offering packaged coffee, they're able to expand their reach and revenue potential by offering the product to new guests, even if they aren't physically in the shop. We help our franchisees boost their retail sales by providing limited-time offers for flavored coffees that they can leverage to sell whole bean coffee.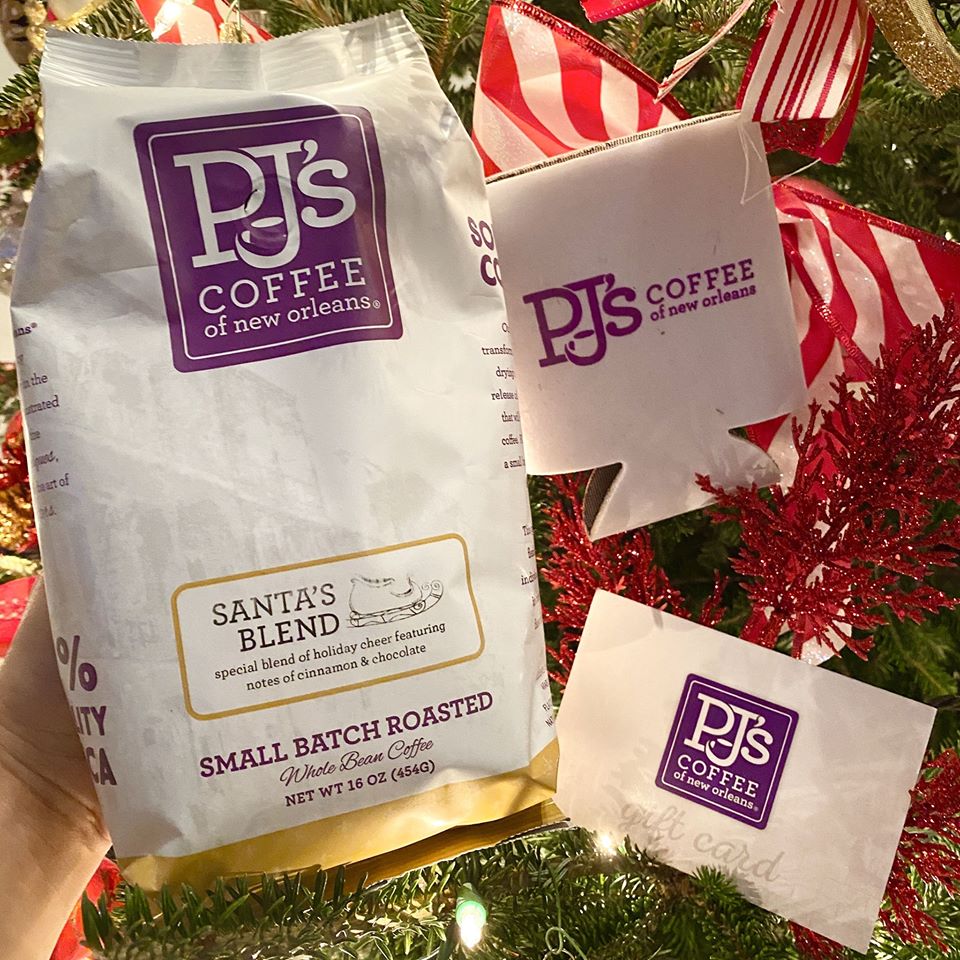 ​
Similarly, unique branded merchandise such as coffee mugs, totes and apparel make perfect additions to holiday gift baskets. In addition to generating revenue through product sales, these retail items also bolster brand awareness for the shop every time they're used by the recipient.
The holidays represent the perfect time for coffee shop owners to get creative with their sales and marketing strategies, in order to increase their year-end profitability. From highlighting limited-time offers to pushing gift cards and merchandise as unique gift ideas, there are countless ways to get in on the holiday rush.
Are you ready to join the team of a well-established coffee shop franchise? Contact us today to learn more about franchise opportunities with PJ's Coffee.