How PJ's Coffee Supports Franchisees' Grand Openings
By: PJ's Coffee
When starting up a new business, the amount of tasks to complete before you open can seem daunting, especially for first-time business owners. However, with a PJ's Coffee franchise, our team guides you through the journey from before your doors open, during your grand opening and beyond.
Here's how we make it easy to open a coffee shop franchise:
Starting off Strong
As soon as you sign a lease for your location, we enact a pre-opening checklist with you that includes establishing social media for your local store, implementing a marketing analysis and putting you in touch with PR. It's our goal to minimize the stress of jumping into something new, set our franchisees up for success and make our franchisees feel supported by our corporate team.
"Our job is to make sure the marketing for every franchisee's grand opening is streamlined and systematic so they can focus on getting their business up and running," said Christian Petersen, Senior Marketing Manager at PJ's Coffee. "When it comes to executing the grand opening, that's when we come in with the marketing manual."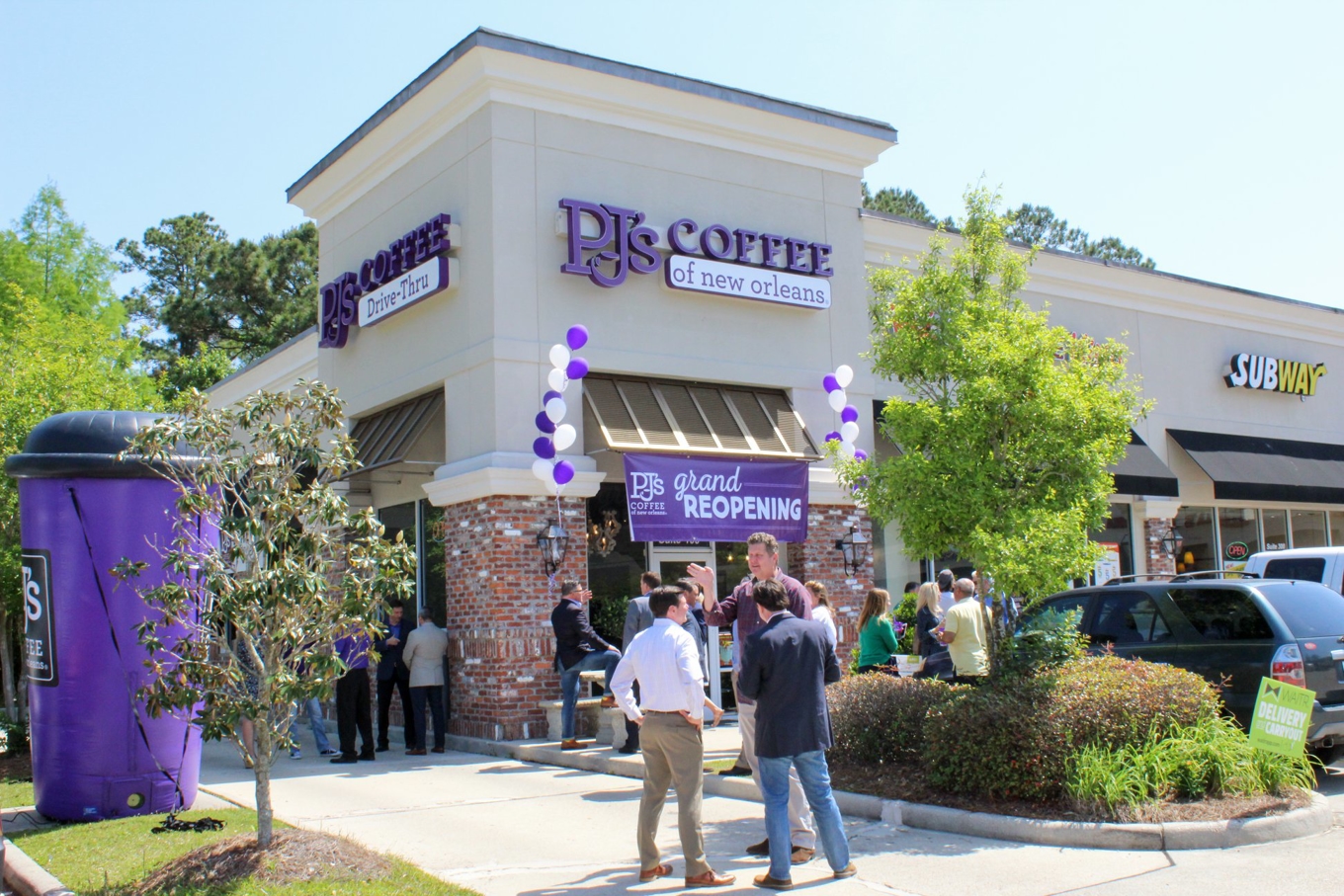 ​
In order to ensure a successful grand opening, all PJ's Coffee franchisees are required to spend a certain amount on the event and its advertising. However, we encourage new franchise owners to go above and beyond, especially in new markets, to continue advertising. Because we're in this together, whatever they spend over the mandatory amount, we will match dollar for dollar; we truly feel this is money well spent.
This active collaboration between you and our corporate team is, at the end of the day, a positive experience for all, and helps build a strong foundation for the future success of your business.
Creating Community Excitement
To prepare for your grand opening, we'll begin by advertising the event on Facebook, Google ads and Yelp events. Getting recognition ensures a successful event for you and your community. We will provide signage, swag and create an avenue of communication between franchisees and their local chamber of commerce.
We also provide fun ways for you to interact with your new community, like a prize wheel, free t-shirts, a PJ's Coffee cup costume and more. Unique touches like balloon arches over the front door or banners letting people know there's a grand opening also help draw in excited community members.
"If you don't make it a big deal, no one else is going to make it a big deal," said Christian.
While your guests are enjoying themselves by trying our food and coffee or spinning the prize wheel, we educate them on our unique roasting process and the positive impact we have on the coffee bean industry.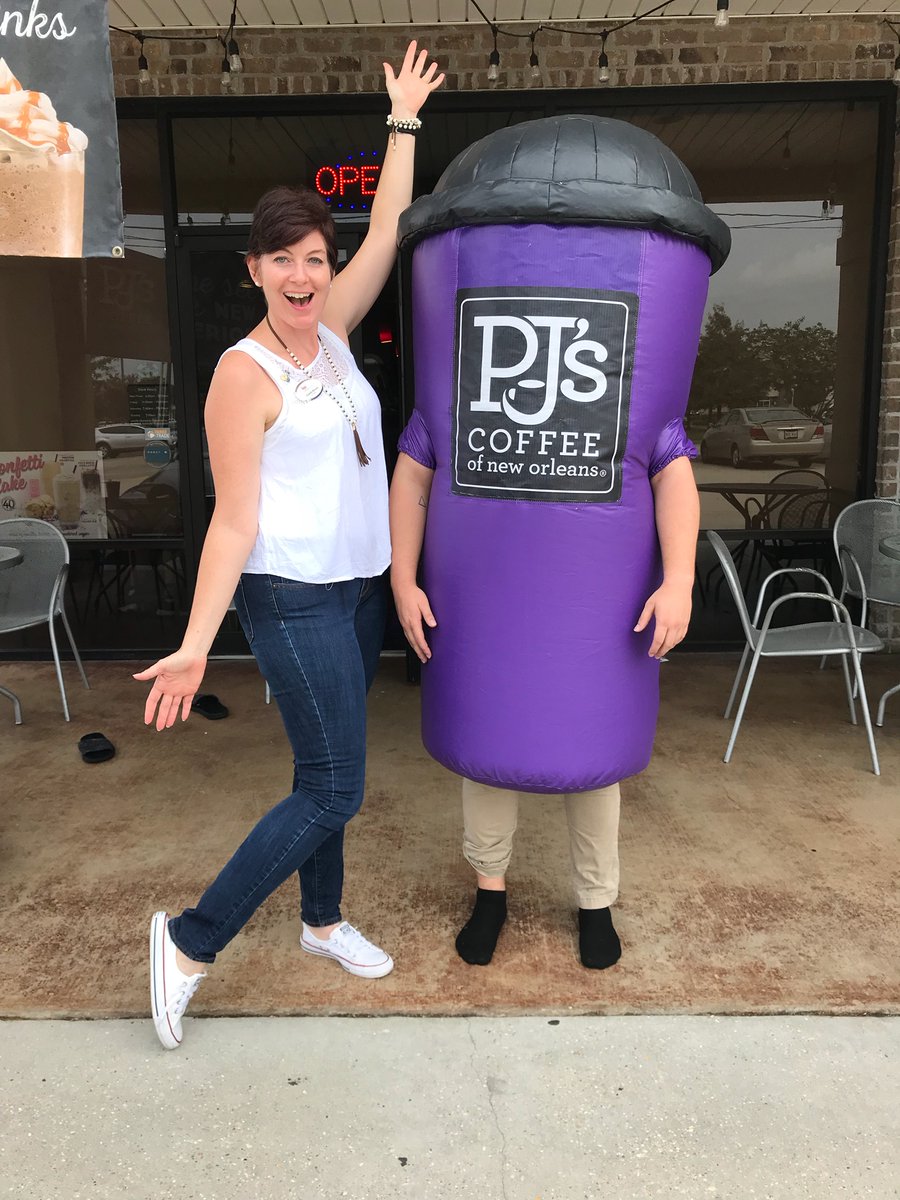 ​
Celebrating Success
To us, a successful grand opening is when people show up early for the event. Not only does it garner excitement for our franchisees, but it also shows that our community outreach worked. We know when guests stick around for the entirety, or even past the end of the event, that we've launched a successful journey for our franchise owners.
Of course, our job isn't done after you've held your grand opening event. PJ's Coffee franchisees can count on our team for support through every step of their business ownership.
Are you interested in owning a coffee franchise backed by robust marketing support? Download our free franchise brochure to learn more about franchise opportunities with PJ's Coffee!