PJ's Coffee Nashville Conference 2023: Country-Fueled Celebration
By: PJ's Coffee
PJ's Coffee has always valued its franchisees and staff, and the annual conference is dedicated to celebrating their hard work, tireless efforts and dedication. Nashville, Tennessee — the home of country music, hot chicken and endless Southern charm — served as the perfect backdrop for this year's conference. With boots on, hats tipped and hearts warmed by Southern hospitality, franchisees and coffee lovers across the U.S. gathered for a weekend filled with education, recognition and of course, fun.
Recognizing Excellence
The conference kicked off with franchisees sharing their inspiring stories of growth and business success. Attendees had the chance to connect with peers, share insights, and learn from one another. Furthermore, the heart of the conference was undoubtedly the recognition of outstanding franchisees and PJ's Coffee locations.
This year's Franchisee of the Year award went to Bobby and Kristy Mounts in Ruston, Louisiana. A journey of nurturing talent and fostering growth, Bobby began as a PJ's veteran franchise giveaway winner, was honored as Rookie Franchisee of the Year in 2021, and now proudly holds the title of Franchisee of the Year with his wife.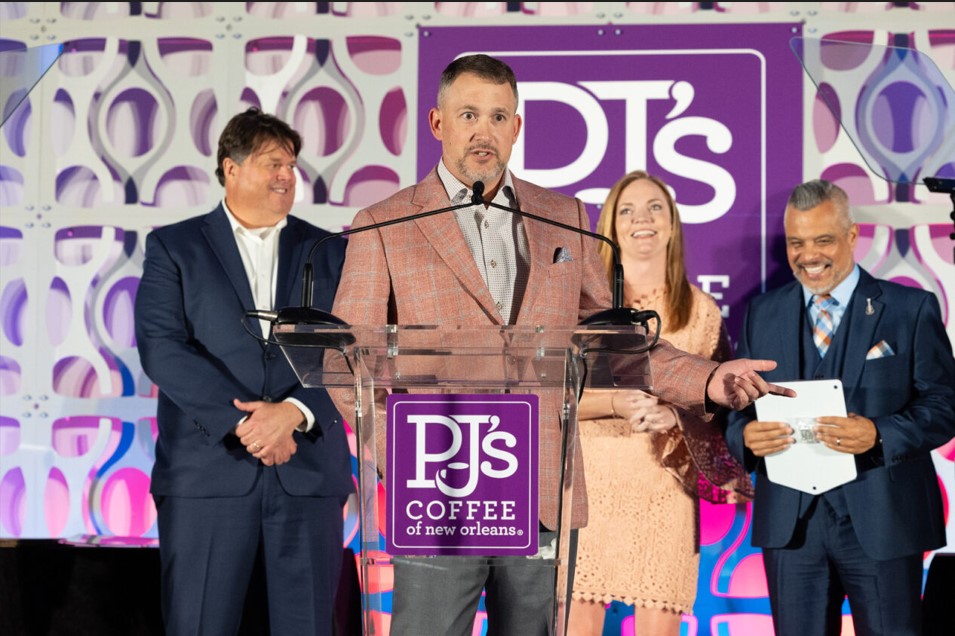 Our Phyllis Jordan Award went to Kelly Songy, who has been a PJ's franchisee for more than 15 years in Chalmette, Louisiana. Named after our remarkable founder, the Phyllis Jordan Award recognizes a female leader whose exceptional efforts today are paving the way for the PJ's brand and the women of tomorrow. Kelly turned her PJ's location into a hub of support for women — not just as customers, but as employees and mothers, too. Being a small business owner, Kelly raised her own kids in her PJ's location and made her shop a place for her employees to do the same. She delivers memorable guest experiences, serves the greater community and pushes limits and boundaries for the common good.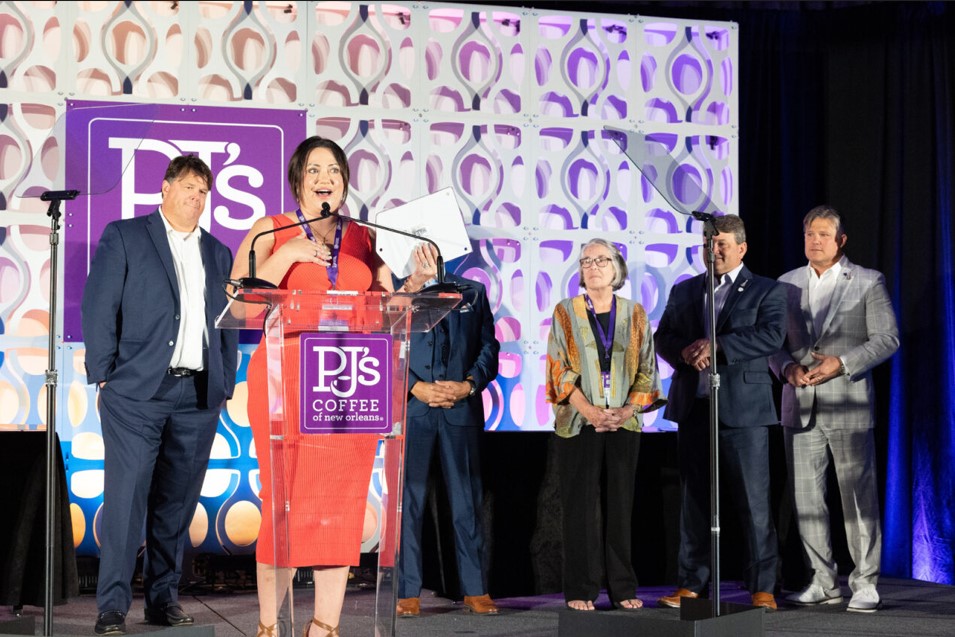 "The PJ's Coffee conference is always a highlight each year," said Songy. "It's not just about serving and selling coffee — it's about the people and the sense of belonging to something greater."
In addition, John and Jennifer Whitehead in O'Fallon, Missouri, were awarded Rookie Franchisee of the Year. This award celebrates franchisees who have opened a PJ's Coffee location within the past 18 months and have shown unwavering commitment to the brand, their manager and their team's development while ensuring their customers receive the most memorable experience. The Whiteheads' achievement serves as a shining example of what can be accomplished with a passion for coffee and a dedication to providing exceptional hospitality.
The following stores and franchisees' hard work and dedication were honored with a range of awards:
All-Star Award — Ruston, Louisiana
Barista of the Year — Kewaynethian "Kiwi" Riser in Ruston, Louisiana
Manager of the Year — Sean Cronin, who manages stores located on Maple Street, Willow Street, Stern Hall and Airline Drive in Louisiana
Marketing Performance — Harry and Dalton Dodich in Mobile, Alabama
Community Involvement — Bossier City, Louisiana; Madison, Louisiana; Harvey, Louisiana; Hammond and Ponchatoula, Louisiana; Bowie and Silver Spring, Maryland; and Northlake, Texas
Best Sales First 12 Months — US-90 in Luling, Louisiana
Top Performing Soft Opening — O'Fallon, Missouri
Top Performing Grand Opening — Hwy. 22 in Mandeville, Louisiana
2022 Top Sales Traditional — St. Charles Street in Houma, Louisiana
2022 Top Sales Non-Traditional — Willow Street in New Orleans, Louisiana
Same-Store Sales Increase — Northlake, Texas
Exceptional Customer Service — SW Railroad Avenue in Hammond, Louisiana
Most Improved — Veterans Boulevard in Metairie, Louisiana
The conference's theme, "Diamonds and Denim," embodied our brand's mix of elegance and down-home charm, resulting in an unforgettable evening filled with laughter, music and dancing.
The Future is Blinging
From the inspiring stories shared to the recognition of outstanding achievements, the PJ's Coffee Conference 2023 was more than just a gathering of our trailblazing franchisees — it was a celebration of excellence and community. With our franchisees' dedication and hard work, and the support and recognition they receive, PJ's Coffee is poised to continue brewing success, one cup at a time.
$1,034,105*

Average Unit
Volume (AUV)

14.3%

Same-Store Sales Increase