The PJ's Coffee Rebrand One Year Later
By: PJ's Coffee
We celebrated our 40th anniversary last year, and to coincide with the celebration and our accelerated growth, we gave our coffee shops an updated look. We unveiled our new logo in 2017, and last year's store redesign helped us further enhance our brand with a more modern look and feel.
We rolled out a bright, modern interior design that encourages our guests to make themselves comfortable and stay a while as they enjoy their favorite specialty brew. That said, our New Orleans roots still feature prominently in our stores, from the New Orleans-inspired coffered ceilings in the design to the southern hospitality our guests have come to expect from PJ's Coffee staff.
Other highlights of last year's updated store design include:
An inviting color scheme featuring neutral tone with hints of cool blues and bright accents
A wide variety of seating options from high top tables and barstools to comfortable leather couches, plush chairs and ottomans
Enhanced lighting package to better control the ambiance
A new menu board design and welcoming coffee bar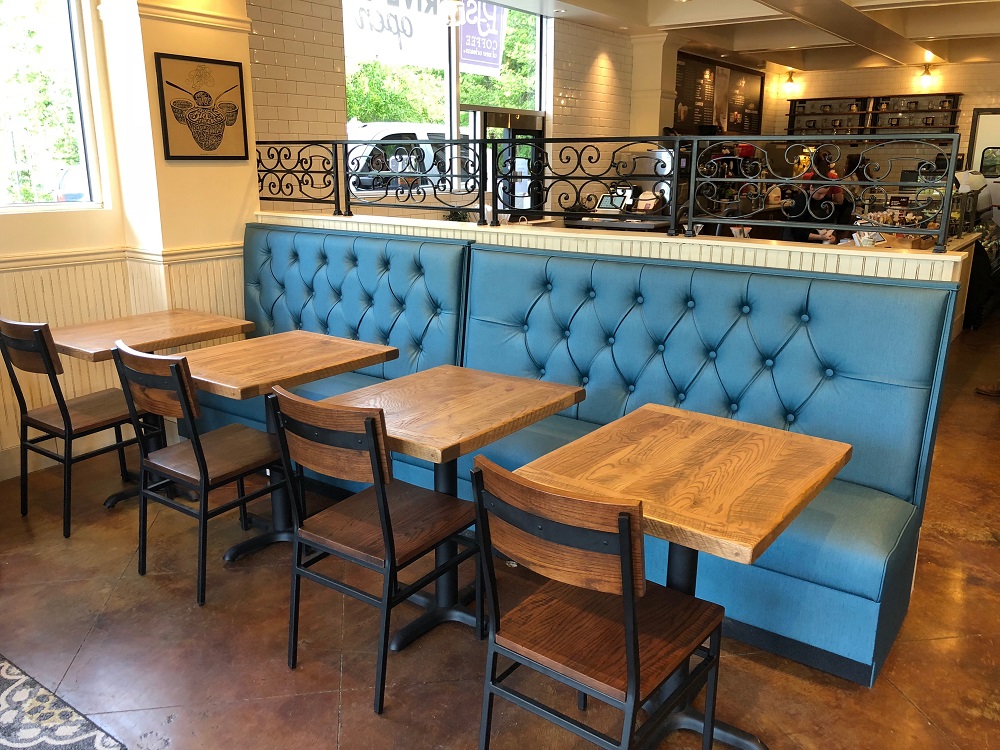 ​
We aim for the local PJ's Coffee shop to be our guests' home away from home, and we are happy to report that our redesigned stores have not only elevated the guest experience, but also improved sales for our franchisees.
Results of the Redesign
As of July of last year, two locations had implemented the new design. Now, seven locations have completed the re-imaging, and within the next year 11 additional locations will follow suit. All new PJ's Coffee locations also feature our updated design.
Existing locations that have taken part in redesigning their stores have seen success and growth in their business as a result. Those who completed the re-imaging, on average, are seeing a 17 to 34 percent increase in sales.
As more franchisees update the design of their stores, we look forward to seeing their continued success.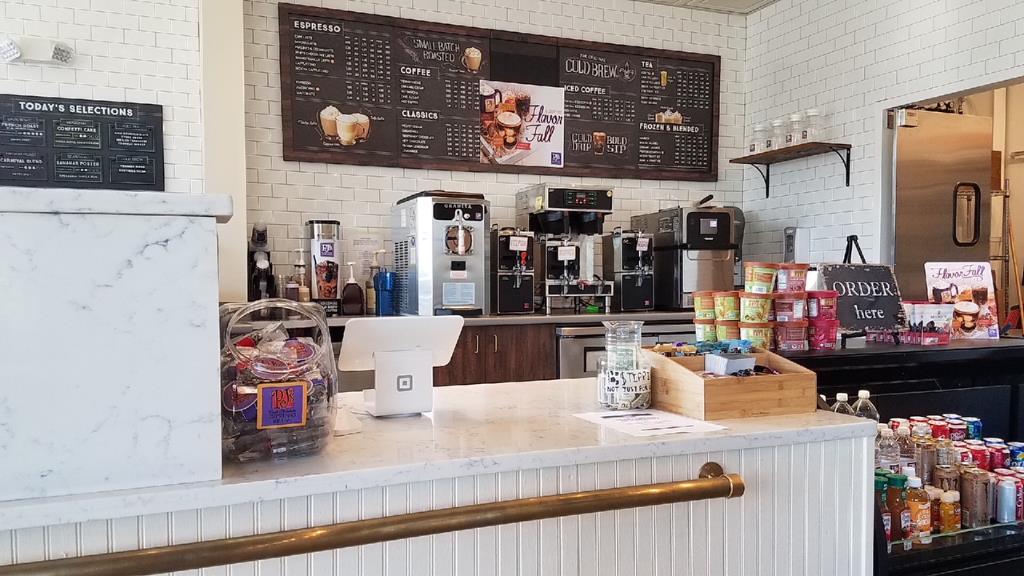 ​
Setting the Stage for Future Growth
By updating our design, we were able to ensure consistency across our brand as we grow. The modern design makes our brand more agile and will help fuel our growth domestically and internationally for years to come.
Our interior design aesthetic has been designed to appeal to a broad demographic and offer people from all walks of life a comfortable place to relax, socialize, study or meet with other members of their community.
Since rolling out our new design last year, we have opened new locations, expanded into new markets, our franchisees experienced same-store sales increases and we have continued delighting guests.
As our brand grows and evolves, we will continue to align our exceptional guest experience with the latest consumer trends while staying true to our NOLA roots.
Are you interested in joining us as we take the spirit of New Orleans across the nation with PJ's Coffee shops? Contact us today to learn more about our franchise opportunities!