Inside Our Drive-Thru Coffee Franchise Opportunity
By: PJ's Coffee
For many coffee lovers, imagining a world without the existence of a drive-thru coffee shop is something out of a waking nightmare.
Thanks to one innovative entrepreneur in Portland, Oregon, the concept of getting coffee on-the-go was born and quickly made its mark on how Americans consume coffee.
Today, drive-thrus are a common part of the restaurant landscape, resulting in an opportunity for coffee shop franchisees to expand their revenue streams.
While drive-thrus aren't new to PJ's Coffee, with the widespread impact of COVID-19, our drive-thru-only models have become an increasingly advantageous investment to both first-time and multi-unit franchise owners.
A Community Staple in the Face of Challenge
Part of the beauty of owning a coffee shop is its ability to act as a community gathering space.
However, when COVID-19 began spreading across the country and states ordered their residents to shelter in place, many restaurants and coffee shops were forced to shut their doors to keep community members and staff healthy and safe. Yet, consumers still needed their caffeine fix to get them through their days – and drive-thru concepts were ready to serve.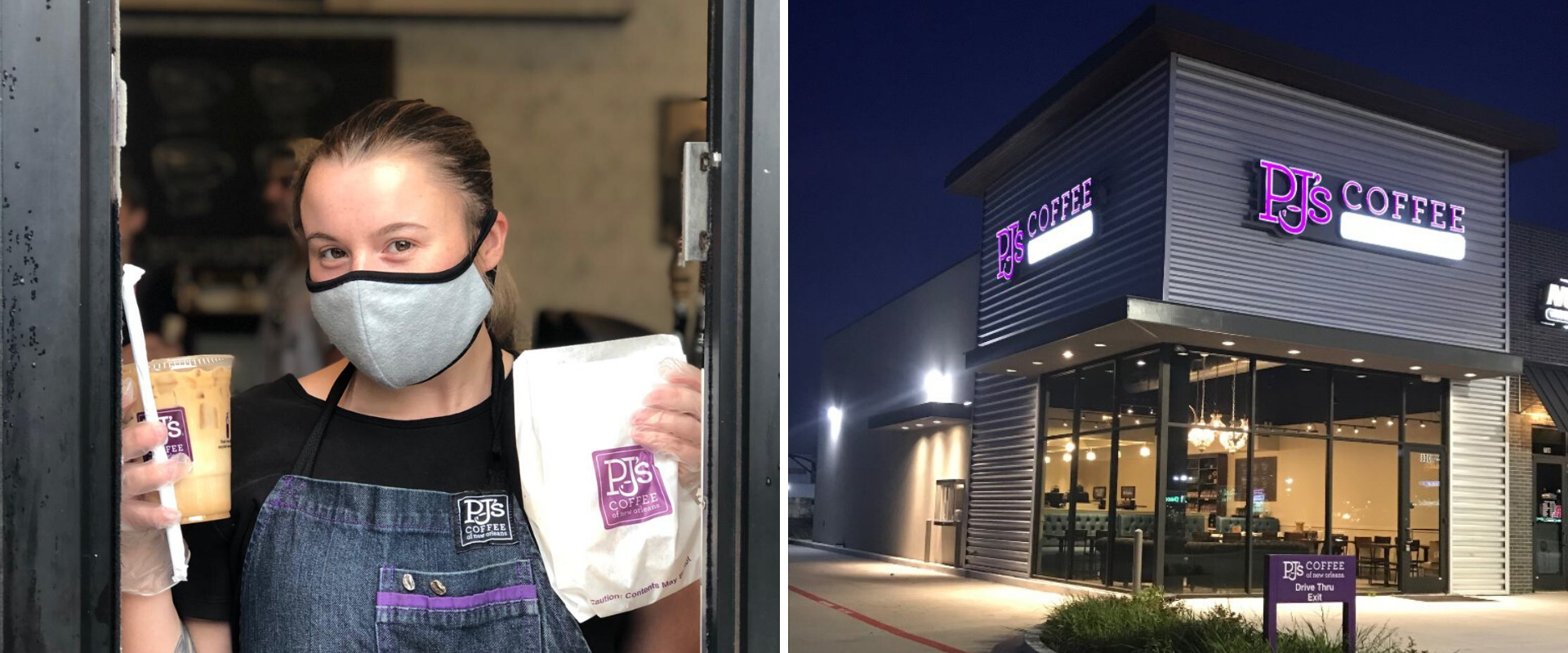 ​
While other coffee franchises may have been scrambling to adapt to the new normal, we acted on the success our franchisees with drive-thru models were seeing - even those that had an attached dining room they had shut down. We decided to accelerate establishing our drive-thru-only concept as a viable option for franchise candidates.
"Stores with a drive-thru are achieving Pre-COVID volumes or better even if they shut their dining room down," explained Ryan Stansbury, Vice President of Franchise Development at PJ's Coffee. "It validated that the drive-thru only model can absolutely be successful."
The Advantages of Starting Small
Additionally, drive-thru models offer up a multitude of advantages to potential candidates, including location, financing and operations.
Drive-thru coffee shop concepts thrive in high-traffic areas thanks to their speedy and convenient appeal to passersby. Since many drive-thru concepts are built within high-traffic areas, such as off freeway exits or on the corner of a bustling intersection, they require a smaller square-footage in comparison to their full-service counterparts.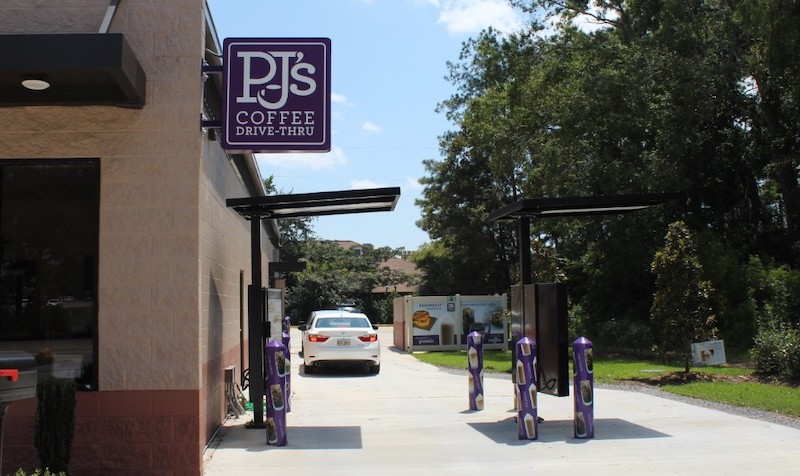 ​
For a PJ's drive-thru only model, the investment is between $350,000 and $370,000 – not including purchasing land. By comparison, leased space for a café with a drive-thru requires an investment of around $450,000.
In addition to financing and location, the drive-thru model offers simplified operations. With a café and drive-thru combo model, it's up to the franchisee to manage two entirely different experiences. However, when you're managing the drive-thru experience, it's one consumer experience instead of two – making operations less complicated for franchisees and their teams.
Explore Our Drive-Thru Coffee Shop Franchise Opportunity
While COVID has continued impacting our communities nationwide, PJ's Coffee franchisees are making the best of it and working hard to succeed while safely serving their communities.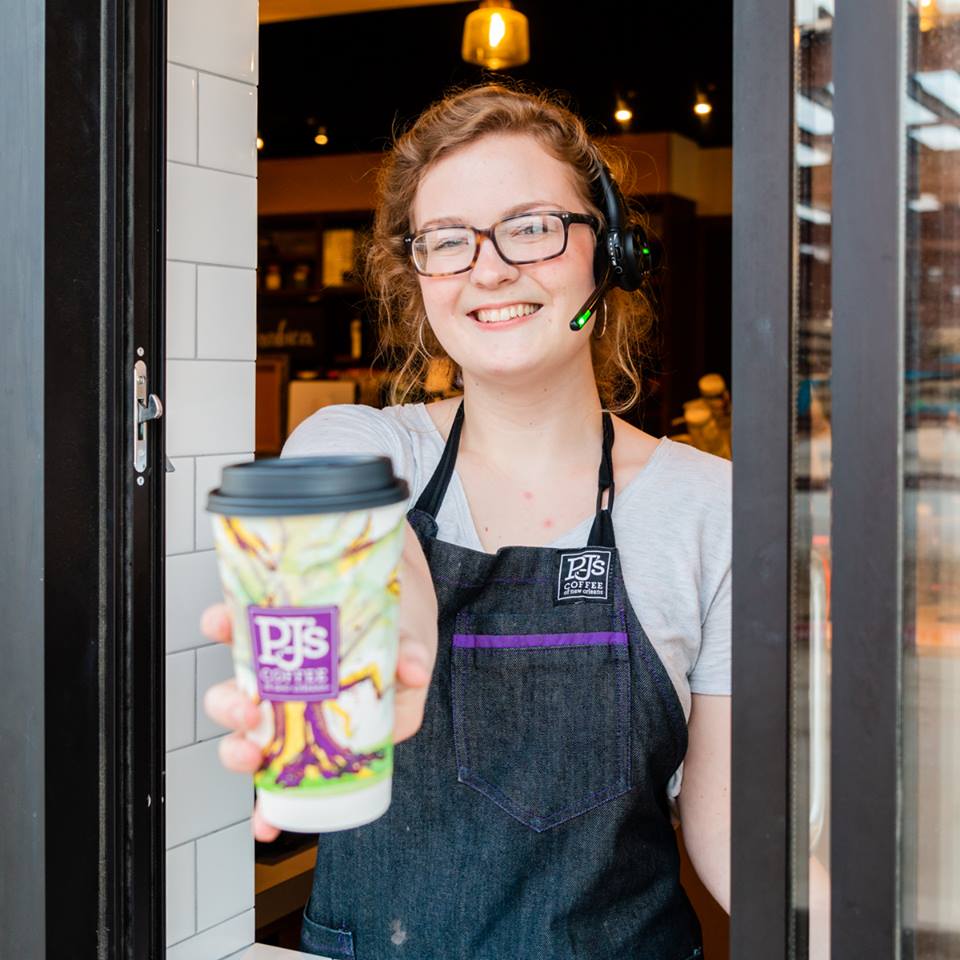 ​
No matter your experience or previous knowledge of business ownership, there's never been a better time to start your entrepreneurial journey with a smart investment like a drive-thru coffee shop. Time and time again, the coffee industry has continued to prove its resiliency in the face of challenge and economic crisis, and PJ's franchisees are continuing to see success from their locations across the United States.
Looking to join a franchise that offers advantageous investment options and continues to succeed during a crisis? Get started by downloading our franchise brochure today!