How We Select the Right Equipment for Efficient Coffee Shop Franchise Operations
By: PJ's Coffee
At PJ's Coffee, we're known for the quality of our coffee and the careful consideration we put into sourcing it. However, we put equal emphasis on the equipment we select for coffee shop franchise operations. Each franchise location requires the following equipment for efficient and uniform operations across our franchise system:
Espresso machine
Coffee brewer
Coffee grinders
Granita machine
Oven
Refrigerators
Freezers
Merchandiser
Grab-n-go and pastry cases
Every franchise location uses the same make and model of each piece of equipment, so we select the best equipment from various suppliers to serve our franchisees' purpose.
Because we are a growing franchise with strong buying power, franchisees are able to purchase the equipment with significant cost-savings compared to if they attempted to buy it on their own. We have our franchisees in mind when we consider costs and operability because we pay the same amounts for our company-owned stores, too. Here's the other criteria we use when selecting equipment:
Every Franchise Must Operate with Efficiency
Keeping every PJ's Coffee franchise location operating seamlessly without any hiccups is a key consideration when deciding which equipment to use. For example, the Granita machine our franchisees used before Ballard Brands acquired PJ's Coffee required a lot of maintenance and repairs. When that machine is unusable, obviously franchisees can't serve our Granita beverages, which means lost revenue for them.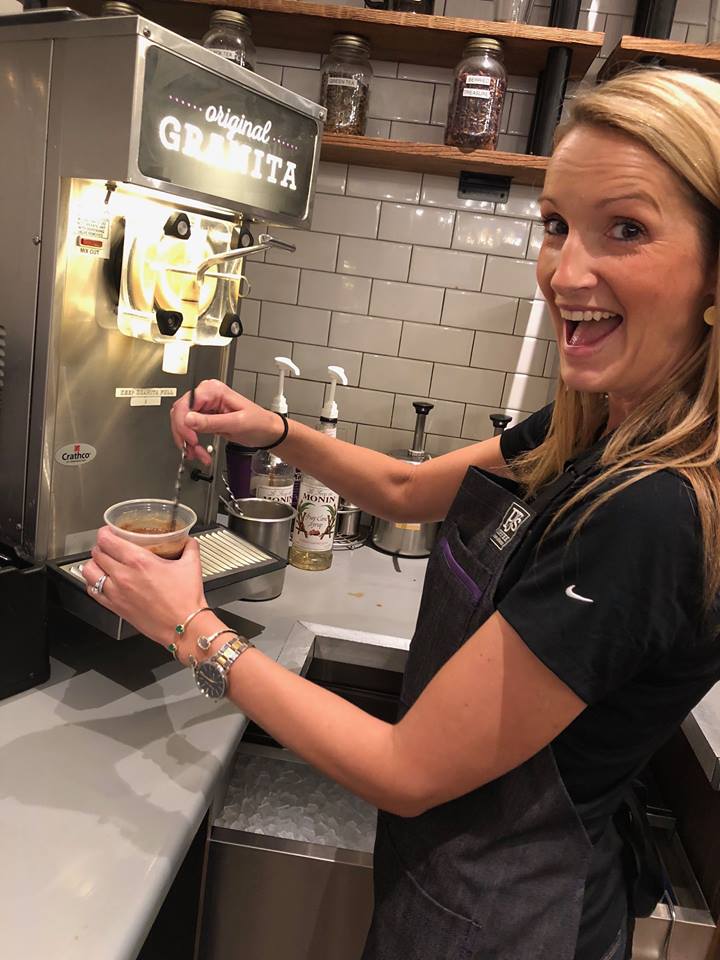 ​
During our Granita machine selection process, we thought about possible downtime for this important piece of equipment as well as cost. We tested a new Granita machine by a different brand at a store for a while and didn't see any malfunctions. We ended up selecting that Granita machine because of its performance and because its maker provides a five-year warranty on parts and labor, which would save our franchisees money if the machine did break down in that time. Plus, the service the brand provides exceeded our expectations. They show up at every PJ's Coffee shop to install it, train employees how to use it and maintain it, and calibrate it among other tests to make sure it's ready for use. This provides peace of mind for franchisees across all markets and the feeling that they're getting the most bang from their investment.
Big Decisions Require Team Input
Selecting equipment for our coffee shop franchises falls under the purview of our Equipment Committee and is a responsibility we do not take lightly. The committee is made up of representatives from the Ballard Brands Repair Company, the PJ's Coffee operations team, regional managers, the PJ's Coffee Location Development Director and our brand's Chief Roastmaster, Felton Jones.
We meet several times to discuss equipment upgrades when it's time to make a change. When a piece of equipment looks like it will benefit our franchisees, we will test it in select stores and make a decision together on whether to move forward with it or keep searching.
Because we select equipment for an entire franchise system, the decision isn't left up to just one person. Selection requires input and confidence from representatives that make the most sense – those involved with working with the equipment.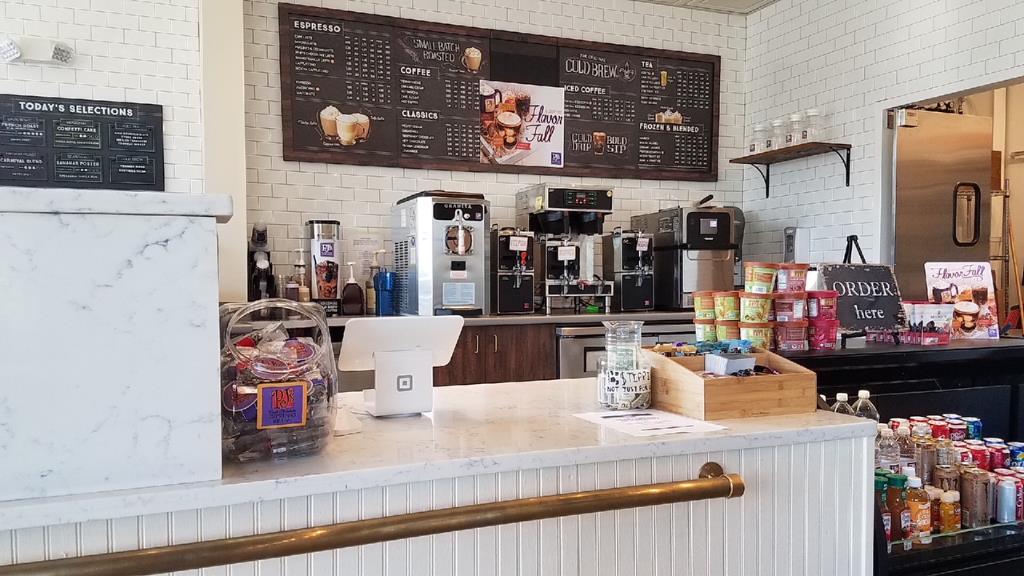 ​
Precise Thought Goes Into New Equipment Considerations
Precision is one the most important factors we consider.
If any measurement of anything is off by just a little bit, the taste of our coffee changes. And, coffee lovers know when something is off even slightly.
Therefore, the equipment we use must operate with extreme precision. For example, our grinders have to grind our coffee perfectly for each kind of beverage me make. Whether you grind the beans for cold or hot drip, each one of those beverages can taste off if the grind is not exact. Likewise for temperature. Our equipment has to maintain temperature at the exact right degree, too, or else the product may be too watery, too cold or off in some other way.
We selected espresso machines from a company that developed products that are easy for PJ's Coffee team members to adjust if they found coffee beverages were off. Our espresso machines can even be manipulated remotely. We can tell without being in the store if the water is the correct temperature, if the coffee beans are being ground properly and if grounds are being pressed with the right pressure. If any of these things are off, we can fix the problem remotely.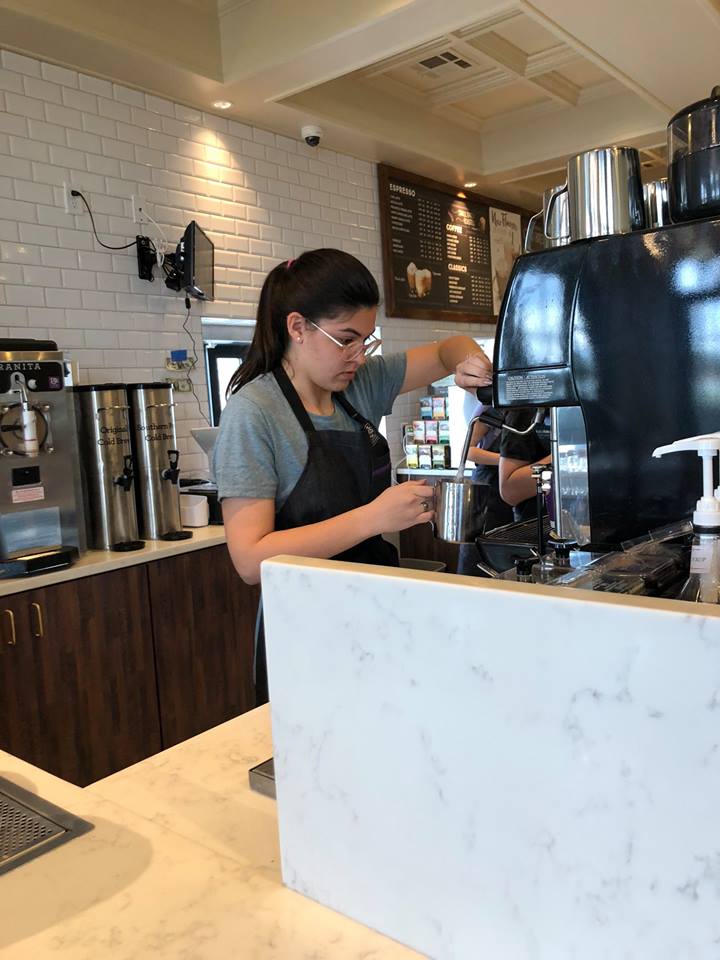 ​
A clean machine can make a difference, too. If it's not clean, it will not operate with the precision we require of it. Our espresso machines come with built-in monitors that will play a video on how to properly clean them.
While the cost to purchase is a factor for equipment, it is only one factor. We also consider the cost of maintenance and repair, which can add up over time. Ease of operation and precision are other factors. Time is money, and if your team is having trouble understanding how your equipment operates, you may lose revenue by not serving guests quickly enough. You may also turn away customers who notice a change in their beverages if substandard machines do not operate with precision.
But, we invest in equipment that puts those worries out of our franchisees' minds.
Are you ready to join the team of a well-established coffee shop franchise? Contact us today to learn more about franchise opportunities with PJ's Coffee.