What You Get for the PJ's Coffee Franchise Fee
By: PJ's Coffee
The franchise fee, as it's known in the franchise industry, provides a franchisee with the license to operate a business under a specific tradename. However, at PJ's Coffee, we provide our franchisees with much more than just the rights to operate in our name. We provide access to a complete, proven system including a business start-up process, training programs, operating procedures, marketing strategies, recipes, products and technology. We also deliver ample ongoing support and consulting to franchisees to aid in the growth and success of their coffee shop.
Here's what our franchisees look forward to receiving with their $35,000 franchise fee:
Site Evaluation and Lease Procurement
Location is key to every business's success. Our team along with retail real estate brokers ensure our franchisees open their PJ's Coffee shop in an area with high visibility, easy accessibility, and the right demographics. We also help our franchisees determine the appropriate size space for their coffee shop, typically between 1,200 to 1,800 square feet. Our team also helps franchisees with letter of intent submittals and lease negotiations.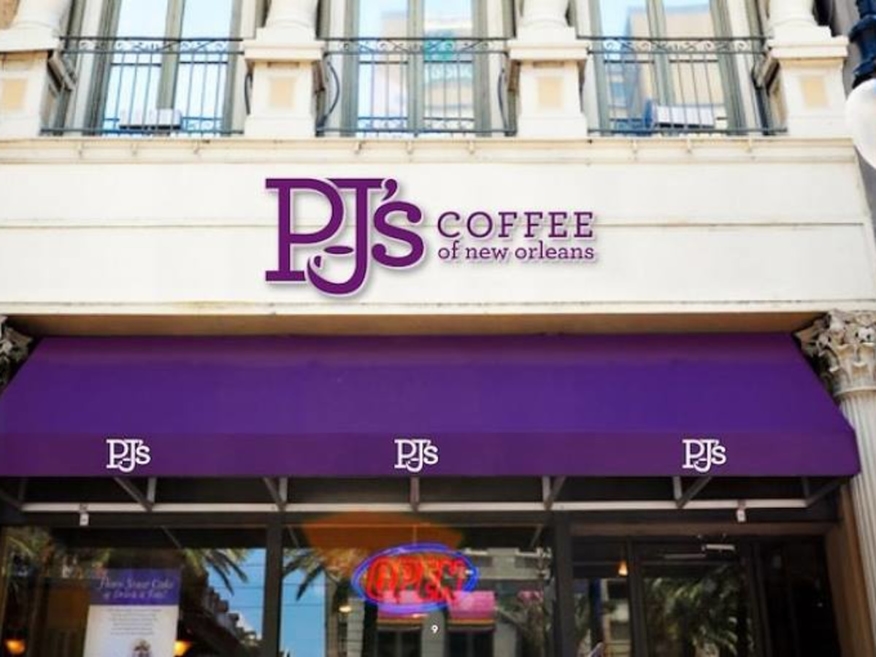 ​
Design and Construction
Many of our franchisees have never taken a project through the design and construction process. Our experienced team of project managers guide our franchisees through a systematic process to ensure the coffee shop is designed with operational efficiencies and to maximize revenue generating square feet. We also guide our franchisees through construction bid negotiations, contractor selection and construction administration. Start to finish, we are working side by side our franchisees to ensure their coffee shop is built on time and according to budget.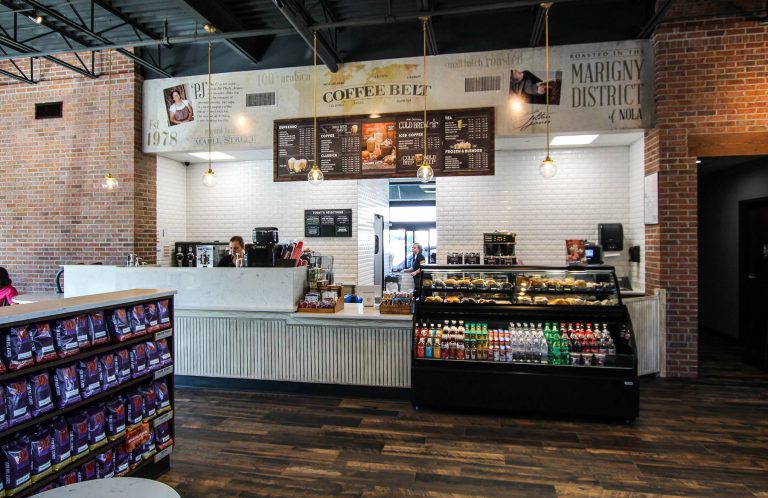 ​
Training
We provide pre-opening and ongoing training to our franchisees along with their managers and baristas, which helps everyone at the store level deliver top-notch customer service. It starts before opening with guidance from our operational trainers, who educate franchisees and their teams on day-to-day operations, menu execution, labor and inventory management, and how to provide customers with an exceptional guest experience. In addition to operations training, we provide our franchisees with a roadmap for hiring and retaining rockstar employees.
Field training takes place at the coffee shop days before the soft opening. This is the final phase of training to ensure the franchisee, manager and baristas are prepared to operate the coffee shop. After several days of final training, our field trainers stay onsite for several more days to guide the team through the soft opening. Our team is committed to the successful training of the franchisee and their team along with a successful opening of the PJ's.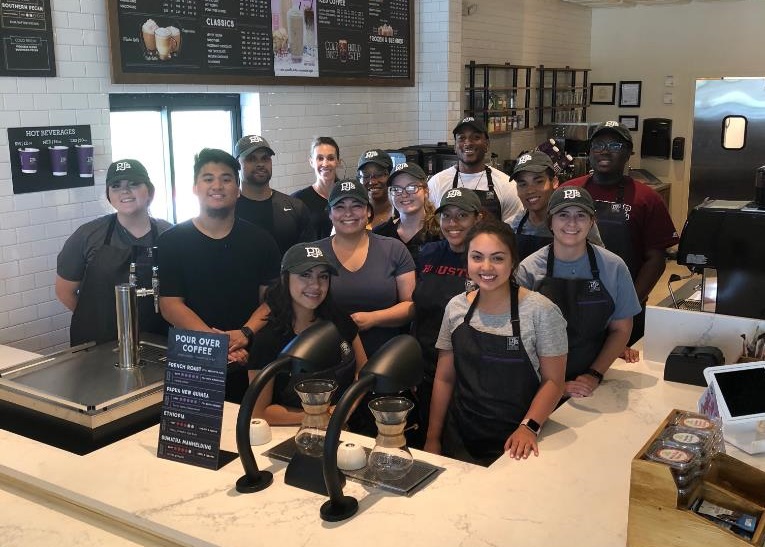 ​
Operations and Marketing Support
We believe in the old industry axiom, "Franchising is being in business for yourself, not by yourself." Our franchisees receive plenty of support from us so they never feel like they're running a business without help.
When it comes to operational support, franchise business consultants (FBCs) are assigned to specific stores. The FBCs communicate directly with each franchisee and their team to make sure they are prepared and educated on new procedures, promotional campaigns, and new or seasonal product rollouts. Ongoing financial statement analysis helps franchisees keep operating expenses in line with sales.
Our vast marketing support helps drive customer traffic to our franchisees' coffee shops, as well as builds brand awareness. Increased customer frequency and ticket averages rely on marketing, and we provide the support to help franchisees in those efforts. Ticket averages continue to rise year over year. We also diligently research consumer trends before introducing new items to the menu to ensure they boost revenue for franchisees. And, of course, we will be there to provide marketing support for each grand opening.

Among the digital marketing support, we manage content delivery to all social media platforms. But, each franchisee is encouraged to add local content to promote their coffee shops in the communities they serve.
In addition to the rights to operate under our name, the PJ's Coffee franchise fee gives our franchisees access to our proven systems and practices, training and support, and tools for running a successful coffee shop.
Are you ready to join the team of a well-established coffee shop franchise? Contact us today to learn more about franchise opportunities with PJ's Coffee.