3 Reasons PJ's Coffee is an Ideal Franchise Opportunity for Veterans
By: PJ's Coffee
Franchise systems align very well with the way the United States military is organized, making veterans uniquely qualified to be franchisees.
We recognize this, and want to make owing a PJ's Coffee franchise as simple as possible for our country's military veterans. First, let's take a look at just three of the reasons why veterans typically make ideal franchisees:
They embrace training: Veterans went through extensive training when they joined the military. They understand and appreciate being prepared for any situation that comes their way. Therefore, veterans enthusiastically participate in training provided by the franchisor.
They adhere to the system: In the military, veterans complied with rules of conduct and followed a chain of command in order to get results. Operating a franchise is similar, and veterans' experiences make them well-suited to follow franchise systems that will help them train their employees, market their location, generate revenue, and more.
They bring leadership: Most veterans have the leadership skills gained from their time in the military to lead a team or teams of employees.
Clearly, veterans bring qualities every franchise company seeks. We want to attract them as business owners and honor them for their service. Here are three reasons why PJ's Coffee is an ideal franchise opportunity for veterans:
We Give Away a PJ's Coffee Franchise License to a Veteran Annually
We are happy to provide a sustainable career to a well-deserving veteran with our annual PJ's Coffee Veteran Franchise License Giveaway.
Our yearly giveaway gives us the chance to honor and thank those who have given so much through their service to our country by awarding one veteran a PJ's Coffee franchise and waiving the initial $35,000 franchise fee.
Veterans simply visit https://www.pjsfranchise.com/vets/, fill out the form to receive a franchise brochure and submit a one minute video explaining how their military experience makes them an ideal PJ's Coffee franchise owner.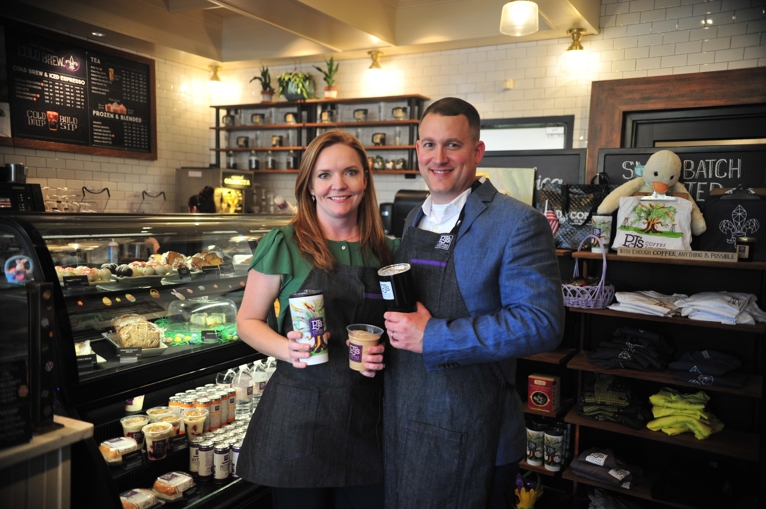 ​
Since launching the giveaway in 2017, we've awarded franchises to two veterans. Last year's winner, Bobby Mounts, will be opening his first PJ's Coffee location in Ruston, Louisiana.
The current giveaway is open until January 31, 2020. Upon reviewing all of the submissions, we will award one winner a free franchise license in February 2020.
We're a VetFran Member
Because veterans are valued franchisees, we became an International Franchise Association VetFran member. This allows us to offer a 20 percent discount on the initial franchise fee for veterans.
Helping veterans become PJ's Coffee franchisees has far-reaching effects in the veteran community. Our men and women who served in the military make up an impressive 14 percent of all franchise owners in the United States. Because veterans are part of strong brotherhood/sisterhood, and know the value and work ethic other veterans bring to business, they're likely to hire men and women who served in the military.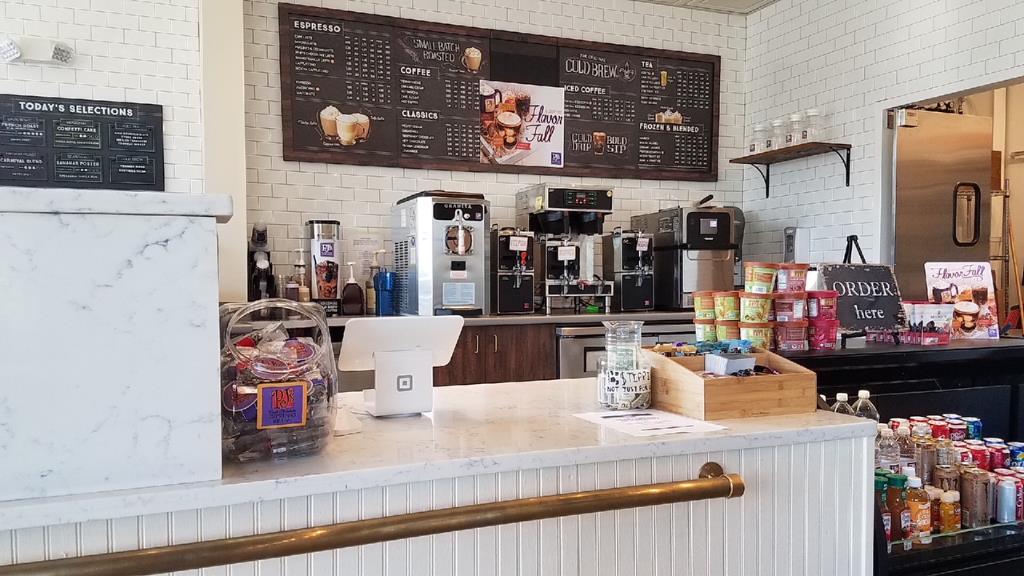 ​
PJ's Coffee Franchise Opportunity for Veterans is Nationwide
We're an expanding brand with our sites currently set on Texas and the Southeast. Eight of the states with the highest veteran populations – Virginia, South Carolina, Alabama, Arkansas, West Virginia and Florida – fall in our target market.
But, we have locations as far north as Maryland and as far west as Colorado, and plenty of opportunity for veterans to own a PJ's Coffee franchise between and beyond.
Are you a military veteran interested in business ownership? Contact us today to learn more about our franchise opportunity!