The Easiest Way to Open a Coffee Shop
By: PJ's Coffee
The popularity of and demand for coffee is never-ending, which makes owning a coffee shop an attractive proposition. Sixty-three percent of Americans drink coffee every day and the demand for gourmet coffee is on the rise.
But, there's much more to operating a successful coffee shop than meeting demand with cappuccino and pumpkin-spiced lattes. First, you have to open it, which comes with some challenges to overcome. Some of the most common challenges to opening a coffee shop are:
Finding the right location
Marketing
Setting the menu
Hiring and training a passionate team
There's an easy solution to these problems, though. Invest in a coffee shop franchise. Here's why that's the easiest way to open a coffee shop:
Site selection Based on Where Demand is Hottest
Although the demand for coffee is pervasive, some locations are better than others for coffee shops. At PJ's Coffee, we do extensive research on the market to narrow down sites and determine which areas provide the best position, visibility and accessibility. For example, we know that the majority of coffee drinkers are seeking their first cup of the day in the morning, often on the way to work. Therefore, we'll look for sites on the side of the road with the heaviest traffic in the morning.
In addition to over four decades of experience in the industry, we also utilize cutting-edge programs that provide location intelligence powered by artificial intelligence which provides our franchisees the greatest opportunities for success.
The size of your coffee shop is important, too. Maximizing revenue generating square feet is a key design objective, so we help franchisees select sites between 1,500 and 1,800 square feet. Once a site is determined, the PJ's Coffee project management team helps with lease procurement, store design and construction.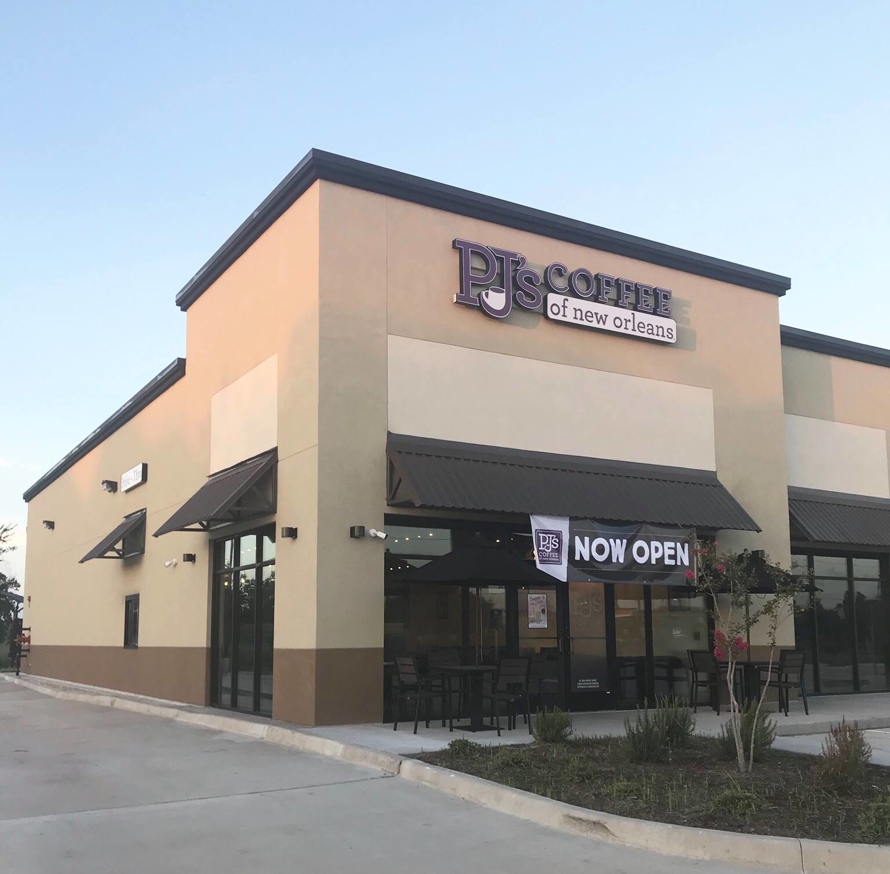 ​
Marketing
Getting customers in the door can be a monumental task for independent coffee shop owners even if they're located in a prime spot. Informing local consumers of who you are and that your coffee shop is open for business is a monumental marketing challenge that requires more effort than hanging out a shingle with a catchy name on it.
Opening a coffee shop with a proven, strategic marketing and advertising plan relieves owners of a lot of time consuming and arduous work. A franchise concept, such as PJ's Coffee, provides its coffee shop owners with marketing support to generate buzz and attract customers – not just in the beginning, but also throughout the life of the business.
When you open a franchise coffee shop, you have instant credibility, too, so consumers in your area won't necessarily wonder what your business is all about. With more than 100 locations and a rapidly growing presence in the South and Southeast, awareness of the PJ's Coffee brand continues to expand.

​
Your Menu is Revenue Ready
In the increasingly competitive world of coffee shops, you have to be sure your coffee is of the highest quality and that your menu is innovative. The challenge many independent coffee shop owners face is putting together a menu that appeals to customers with top grade coffee and tasty café food.
We handle menu creation for our franchisees, starting with high-quality coffee beans sourced directly from two farms in Central America – Finca Terrerito in Honduras and Agua Fresca in Nicaragua. In addition to these two direct trade farms, we also source from several other countries where the finest coffee is grown.
While these beans make for a delicious cup of black coffee, they also serve as an ideal palette for coffee drink innovation. We regularly roll out limited time offer (LTO) coffee drinks throughout the year that meet the demands of seasonal consumer cravings. However, when it comes to coffee drinks, we diligently research consumer trends before introducing new items to the menu to ensure they actually boost revenue for franchisees.
Food is also a significant driver of revenue at coffee shops. Most PJ's Coffee franchisees find food sales make up 20 to 30 percent of their total sales.
The menu for our franchisees includes a variety of delicious baked goods, sandwiches and an assortment of other grab-and-go items that are proven to appeal to coffee shop guests. Mindful of consumer demand for convenience and their limited time, along with franchisees' need to keep operations simple in order to best serve their guests, we limit the food assortment for coffee shop owners' menus to maximize profitability.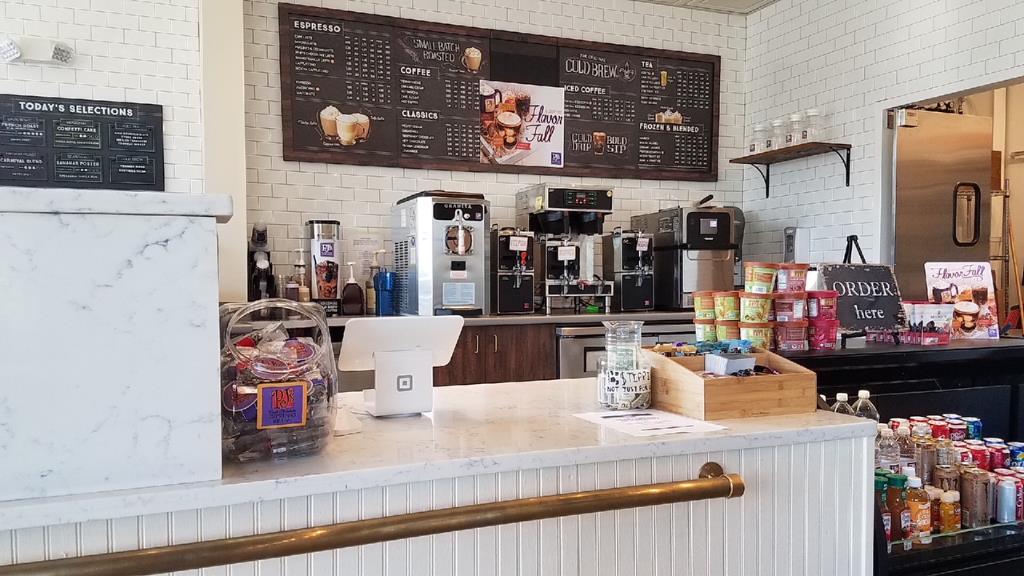 ​
Hire and Train an All-Star Team
Opening a coffee shop with an understaffed, inexperienced team is difficult and sours what should be an exhilarating and positive moment.
Proven franchise systems and the support from the franchisor make hiring rockstar team members easier for franchisees. Plus, as part of the PJ's Coffee franchise family, you receive hiring support, which includes tips on which traits to look for in job candidates. Along with the weeks of training we provide to each franchise team, we encourage our franchisees to allow their team members to take ownership of various coffee shop duties and expand their knowledge. This goes a long way in building and retaining valuable employees. Several of our franchisees had such a positive experience as PJ's Coffee team members for other franchisees that they decided to become coffee shop owners themselves.
Opening a coffee shop is an excellent idea, but it can be challenging if you go it alone. With the support and proven systems of a coffee shop franchise like PJ's Coffee, you can easily overcome many of the hurdles faced by independent coffee shop owners.
Are you ready to join the team of a well-established coffee shop franchise? Contact us today to learn more about franchise opportunities with PJ's Coffee.