What to Expect from PJ's Coffee's Join the Team Day
By: PJ's Coffee
Investing in a franchise is an involved process. Franchisee candidates read about the opportunity, fill out forms to learn more and speak often with members of a franchise development team. During their due diligence process, they will visit with existing franchisees to find out what the experience of owning a store and operating under that brand's name is like.
Most franchise concepts hold a Discovery Day towards the beginning of the process, when franchisee candidates visit the corporate headquarters and meet the leadership team to help decide if they and the brand are a good fit for each other. It's also a good time for the franchise development team to showcase the opportunity in person to help get the candidates closer to making a decision.
Alternatively, we host a Join the Team Day at the end of the discovery process. The franchise development team guides the candidate through a strategic, multi-step evaluation process over a 60-day period; on average. Join the Team Day is the final step in the process to confirm and validate there is a mutual good fit between both parties. And if the parties agree there is a good fit, the candidates sign their franchise agreement and officially become part of the PJ's Coffee family.
What Happens on Join the Team Day?
During Join the Team Day, candidates get a feel for the day-to-day operations of owning a PJ's Coffee shop and what it's like to work with us.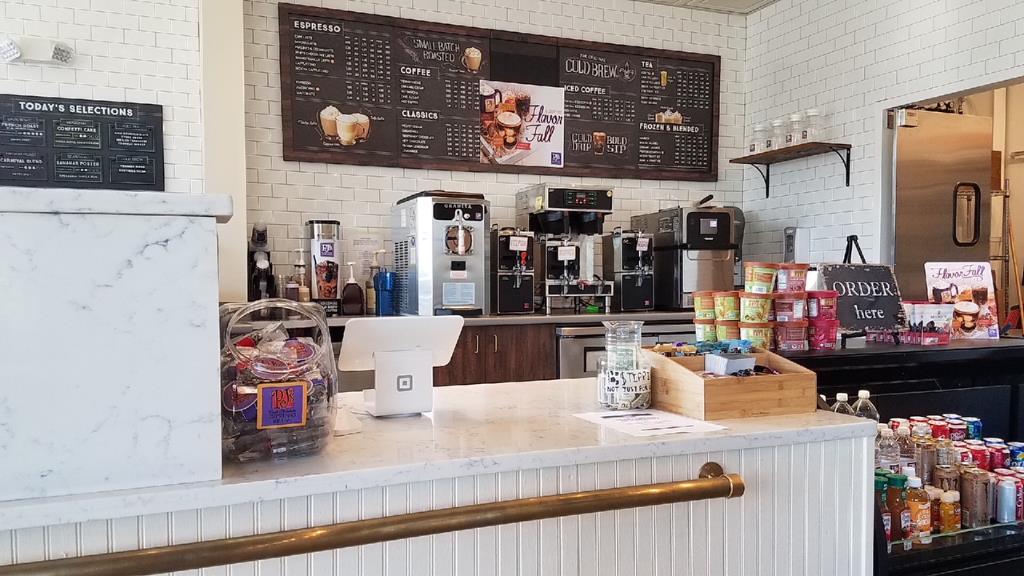 ​
The day is divided into seven parts:
The day starts at 8 a.m. with breakfast where the candidates and the leadership team get to know each other a little better
Visit the roasting facility, where candidates meet our Roastmaster, Felton Jones, who takes them on a tour and provides more insight into our coffee roasting and distribution processes
Visit PJ's Coffee locations to see the store design and sample the product
Lunch at corporate headquarters, where candidates have an opportunity to meet other members of the team
The departments of marketing, operations and location development make presentations and interact with the candidates
We ask the candidates if we have confirmed and validated their decision to become PJ's Coffee franchise owners, and if they're ready to move forward
If the answer is yes (which it usually is), we sign the franchise agreement on the spot, pop the champagne and celebrate their decision to officially become part of the PJ's Coffee family
On Join the Team Day, candidates verify what they've already learned during the brand discovery journey they've been on up to this point. But, meeting and speaking with Felton Jones and others in the marketing, operations and location development departments reinforces their knowledge. Besides getting to know the candidates better, we enjoy Join the Team Day because we get to show off our talents and company culture.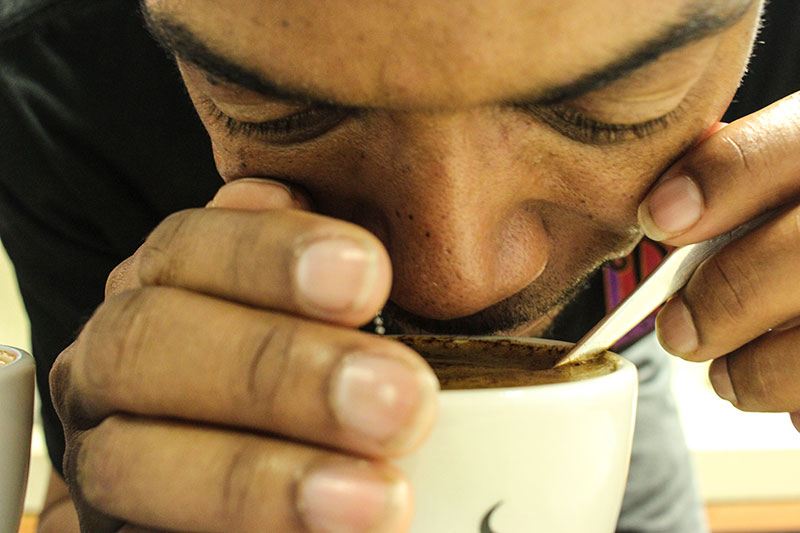 ​
What's Next After Join the Team Day?
Most candidates sign their franchise agreement on Join the Team Day. But, sometimes there are a few who want to go home and sleep on whether or not to sign. We respect that. You're making a big investment in terms of capital, time and energy. We provide them with any additional information they need to help them make a decision.
For those who are ready, we begin supporting them with PJ's Coffee ownership by helping them secure financing, scout locations, store construction, franchisee training and preparations for opening day.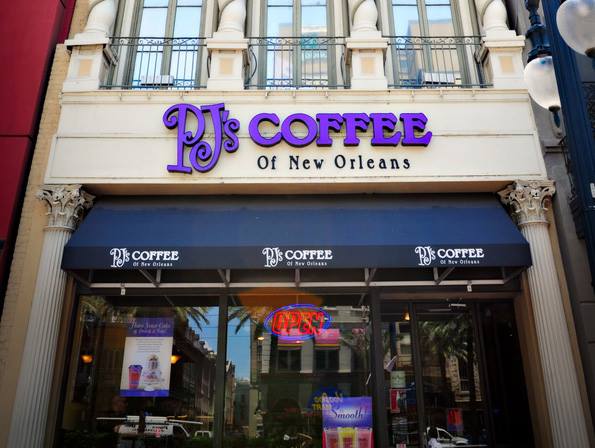 ​
After Join the Team Day, our franchise owners look forward to growing with the brand. In 2018, our top tier sales average was $670,289. Franchise owners achieving top tier sales attribute their success to location and performance by their team, which serves a superior product, top-notch customer service, and promotes a hospitable and memorable experience. PJ's Coffee shops hitting these marks – along with the marketing support we provide – have seen, on average for the previous four years, same store sales increase by more than 7 percent year over year.
For our part, PJ's Coffee is introducing more innovative products, including limited time offers, and robustly marketing them. Our franchisees are also operating their coffee shops more efficiently thanks to our constant education and training practices.
All of this is contributing to brand growth. Over the last six years, we've grown by 65 percent. In 2018, we opened 17 locations. This year, we're on track to open 25 coffee shops. That means more franchise owners will enjoy increasing average unit volume and we'll enjoy holding more Join the Team Days.
Are you ready to join the team of a well-established coffee shop franchise? Contact us today to learn more about franchise opportunities with PJ's Coffee.