How This PJ's Franchisee Empowers Women At Work
By: PJ's Coffee
Many women in the restaurant industry have looked around their workplaces to see that they're the only woman in a management role, in the kitchen or behind the bar.
Kelly Songy's employees don't have that issue.
"I do try to hire women for management positions," she said. "Actually, it has kind of naturally evolved that we're a staff of only women."
She's nonchalant about it, as if she usually doesn't give it much thought.
Rightly so, because Songy has plenty of other things to think about.
There are her two daughters – three and 10 – who often come with her to her PJ's Coffee franchise in Chalmette, Louisiana. Then, there are her customers, many of whom are longtime regulars. Then there's Après Lounge, the nightclub she and her husband created in New Orleans' Warehouse District. The couple has also owned and operated five other franchise locations at various points.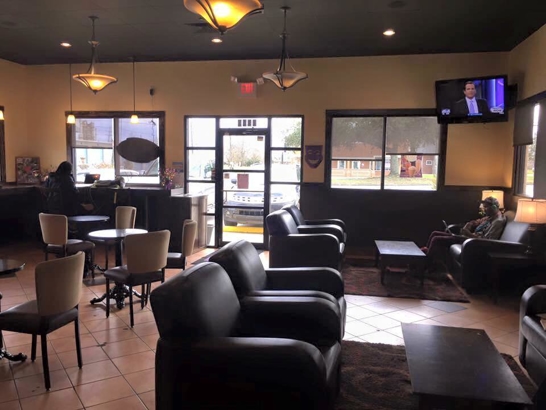 ​
Songy and her husband invested in their first franchise – a Wow Café and Wingery – when they were 22 and 25, respectively. They borrowed money from her father-in-law and the bank to make the investment, and they both moved in with her parents while they worked long hours to get their venture off the ground.
"We were okay with the risk-reward factor," she said. "That was our favorite time – in the beginning – where you kind of don't know which end is up. But, it feels good for some reason."
Since then, Songy has faced a lot of challenges, from shop closures to historic hurricanes to naysayers. (Her own father told her a PJ's Coffee would never work in their tiny town. She got the last laugh on that one.)
After twelve years of setbacks and victories, here are some of Songy's takeaways:
PJ's: What are your strengths as a manager?
Songy: I come in – always – with a positive worldview, and I treat everyone as an individual. I know some people I can lean on a little harder, and other people I have to treat with kid gloves, but I'm going to get the best out of everyone.
I also make sure I thank people daily. I don't let moments of greatness go unnoticed. We do "PJ's family night out" to reward the whole staff together – whether that's playing laser tag or doing family game night inside the store in the evening.
I don't micromanage people. I've worked under great managers, and I've worked under terrible ones, and the terrible ones are breathing down your back, correcting what you're doing as you do it or before you've done it. You've got to be able to step away and trust that you've done a good job teaching people. I kind of let them sink or swim. We'll clean up the mess if it happens.
PJ's: How has entrepreneurship shaped who you are?
Songy: When I walked into the world of coffee, I knew nothing of it. It seemed like a good idea, but it was like speaking another language. So to learn it all and to see that I can do this on my own, it's given me so much self-confidence. This is home to me, when I'm at work. My kids were raised in the back of this store. Business ownership is so much a part of me, I can't separate it at all.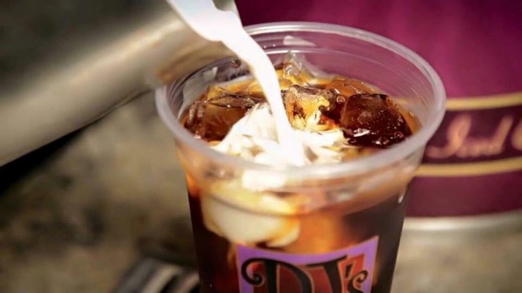 ​
PJ's: What do you admire about the women you work with?
Songy: My manager – my right-hand lady – I could not live without her. She's worked with me for six years now, and I love watching her gain that confidence and develop her own management style.
The vibe in our workplace is completely light. I think sometimes working with women has a stigma of cattiness, but this is the lightest work environment I've ever been in. I've worked in fine dining, and that is a male-heavy environment. I was able to put my head down and work through it, so I know what it's like to feel that way, and I haven't felt that way in nine years.
There is a sisterhood here, there is a helping hand, and the communication is the best I've ever seen. They are intent on setting each other up for success.
PJ's: What advice would you give to women who are interested in business ownership?
Songy: To not be so scared. Women are more than capable. There is an attention to detail, a kindness, an understanding, and patience. I was so scared in the beginning. I did not know if I could do it. But the skills to run a business are kind of inherent. You'd be surprised what's all in there and ready to go.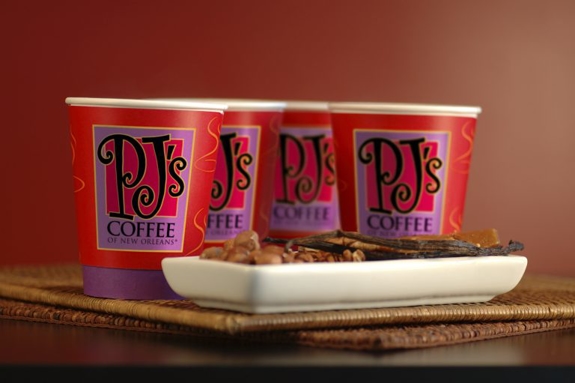 ​
PJ's: Why do you feel like PJ's is a good fit for you?
Songy: We've stuck with PJ's through thick and thin. They're very management-friendly. They're easy to run. The systems are tried and true. The whole brand is old enough that all the kinks have been worked out, but it's not so old that it's out of touch. There's an attention to quality in the PJ's brand that I haven't seen anywhere else.
Learn more about the benefits of business ownership and download the PJ's Coffee franchise brochure today.