How Has COVID-19 Impacted Coffee Consumption in the U.S.?
By: PJ's Coffee
As many people have stayed close to home for the past year and a half, there's been a common item on quarantine shopping lists: coffee.
When the pandemic began, most industries took a large hit. The majority of people were confined to their homes. In many places, there was no more going out on Saturdays or getting together for dinner. The food and beverage industry had to adapt quickly to accommodate takeout options, mobile ordering and delivery.
However, even as the world went through a rapid period of transformation, some things never change—for instance, a coffee lover's dedication.
We took a look at recent coffee trends to determine how COVID-19 has impacted coffee consumption in the U.S. Here's what we found.
Coffee: Still The Unanimous Favorite
Even during a global pandemic, coffee is the No. 1 beverage of choice in the U.S., surpassing tea, soda, and even tap water.
Americans consume 646 million cups of coffee per day, or nearly three cups per coffee drinker. Not only does this allow for the demand-driven growth of our growing coffee franchise, but it also provides a positive outlook for coffee shops throughout the U.S. in a post-pandemic world.
A Household Staple
According to a recent report from the National Coffee Association U.S.A., 85% of coffee drinkers have at least one cup of coffee at home per day.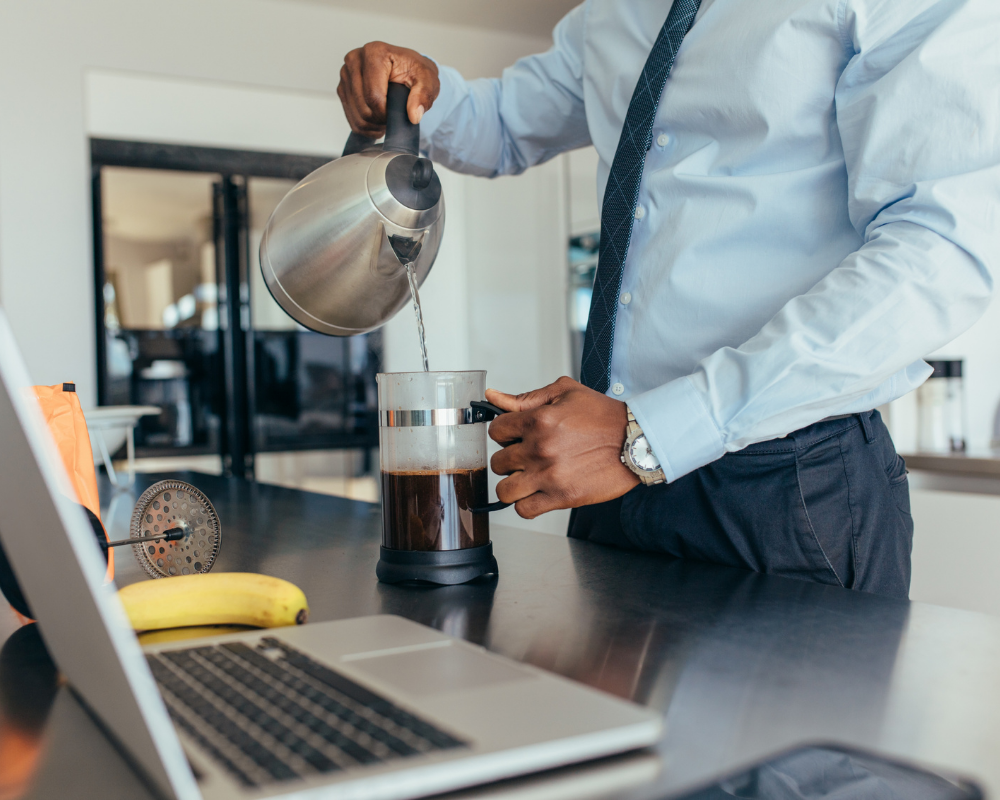 ​
Throughout the pandemic, we've made sure to implement COVID-19 safety procedures throughout our shops. With social distancing in place inside, curbside pickup, and drive-through options, our guests are always welcome to stop by for their favorite PJ's menu item.
A Catalyst for Exploration
Let's face it: Quarantine has driven many people to try new things, whether it's picking up a new hobby, learning a new skill, or "mixing things up" a bit when they start to get a little too repetitive.
According to the most recent NCA report, 41% of Americans have tried a new type of coffee during the pandemic. With more than 20 different types of coffee blends as whole bean coffee. We use only the top 1% of specialty Arabica beans, sourcing 14 origin coffees from Ethiopia to Honduras, Columbia to Nicaragua. This gourmet coffee is small-batch roasted in 300lbs or less by Chief Roastmaster Felton Jones, who alone has over 25 years of experience with PJ's Coffee. Our guests and franchisees alike have expressed appreciation for our variety of whole bean coffees sourced from our partner farms in Central America. This means that not only do we offer fresh and top-quality ingredients, but we do so ethically, supporting the hard-working farmers who help make our exceptional coffee what it is.
At the same time, we've kept our menu fresh with new types of cold brew coffee and espresso beverages, including our Honey Macadamia Creme and Honey Macadamia Cold Creme, as well as our Honey Oatmilk Latte in recent months.
One Cup To-Go, Please
Perhaps the greatest change the food and beverage industry has witnessed during COVID-19 is the inevitable uptick in mobile ordering and to-go options.
Here at PJ's Coffee, we made sure to stay ahead of the game when it came to serving our guests- pandemic or not. Our mobile app allows guests to mobile order and pay, customize their favorite products, earn rewards, locate their nearest PJ's Coffee Shop, and more!
When the COVID-19 pandemic hit, we know that big changes were headed our way. During the following months, we focused on growing the number of our drive-thru-only locations. The result? Many of our shops were just as successful as drive-thru-only concepts than they had been when our cafes were fully open.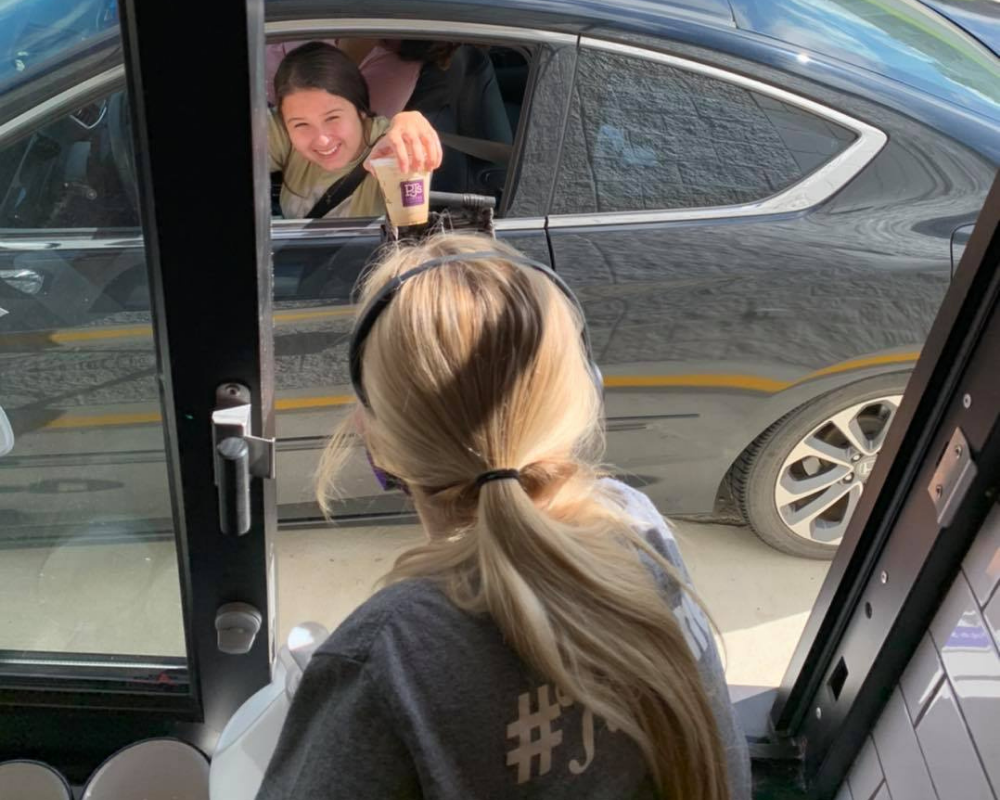 ​
Before we knew it, more and more franchisees were hopping onboard this groundbreaking concept. This was largely in part to the benefits this model offers; a lower investment, proven success in high-traffic areas, and simplified operations.
Click here to learn more about our drive-thru-only locations.
Brewing Up A Healthier Lifestyle
If there's any aspect of daily life that this pandemic has highlighted, it's health. More and more Americans are now paying closer attention to what they consume.
Not only do we pride ourselves in using only the top 1% of Arabica beans to produce coffee that is two-thirds less acidic than the average cup, but we also offer plenty of options to fit the dietary needs of all of our guests.
One trend that shows no signs of slowing down is the increased popularity of alternative milk options. Our traditional milk alternatives include almond, soy, oat, and coconut milk.
Meanwhile, our "Eat Fit" guide features plenty of ways to order your favorite PJ's products that best suit your lifestyle and health objectives- all made with our uniquely fresh farm-to-cup ingredients!
What the Future Holds for Our Coffee Shop Franchise
As the vaccine rollout continues, 48% of Americans have already started returning to their favorite coffee shops or plan to within the next month.
In our eyes, there has never been a better time to own a coffee shop. After all, coffee is a $100 billion a year industry, making it the world's second-largest commodity.
To learn more about PJ's Coffee franchising opportunities, download our Franchise Brochure here.