What Were the Most Important Coffee Shop Consumer Trends in 2020?
By: PJ's Coffee
While consumers spent the majority of their time at home in 2020, their affection for coffee remained strong. According to a 2020 American Coffee Consumption report by The National Coffee Association, 62% of American adults drink a cup of coffee every day, and regular coffee drinkers average 3 cups of coffee per day.
With a growing demand for things like sustainable products, customization and ready-to-drink items, the coffee industry is set to see massive growth throughout 2021.
As one of the leading names in coffee innovation, PJ's Coffee is poised to cater to today's coffee consumers with a variety of on-trend offerings.
Here were the most important coffee shop consumer trends in 2020 that our coffee shop franchisees are uniquely positioned to capitalize on in 2021.
1. Mobile Order and Pay Ahead Options
With a growing number of mobile ordering apps, today's coffee drinkers want convenience, particularly if it allows them to skip the line. While mobile apps aren't new to the scene, touchless ordering flourished in the wake of the pandemic, thanks to the major shift to e-commerce and omnichannel platforms. According to the NCA, 24% of consumers ordered coffee through an app each week in 2020.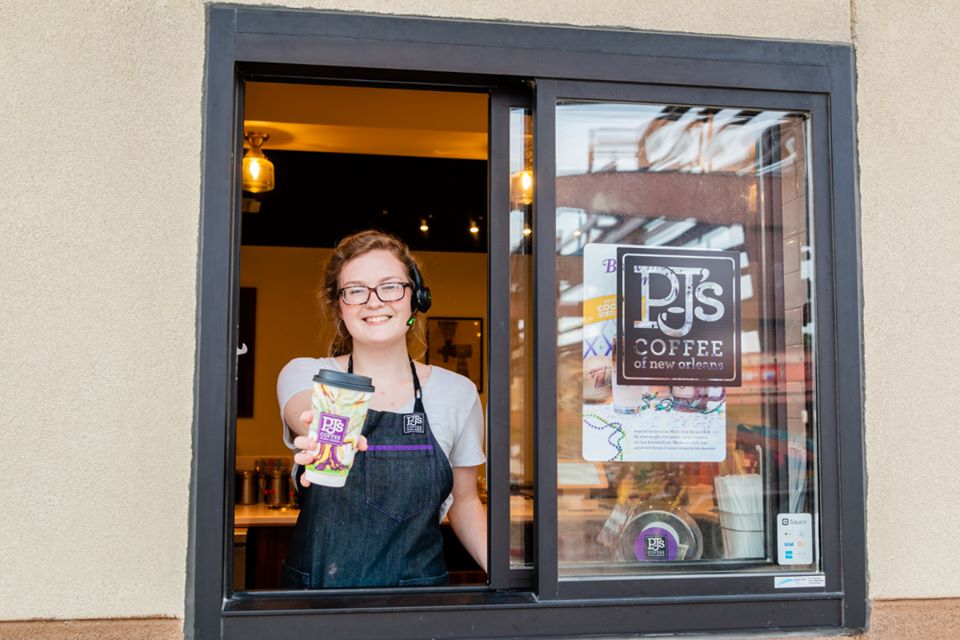 ​
Ahead of the trend, we created the PJ's Coffee mobile app that allows guests to
Mobile order and pay
Customize their favorite drink, pastry or breakfast sandwich
Earn rewards through our PJ Stars program
Get a free PJ's Coffee beverage upon downloading
Locate nearby PJ's Coffee shops
Get access to exclusive promotional offers
With the use of our mobile app, our coffee franchise is positioned to meet the needs of consumers and increase brand loyalty among new and returning guests with our rewards program.
2. Non-Dairy Milk Alternatives
Due to the rise of health concerns amid the Coronavirus pandemic, many have taken their health and wellness into their own hands - some even switched to a new way of eating altogether. With pre-existing conditions, such as obesity, increasing the dangers associated with the Coronavirus, many are shifting to healthier eating habits that boost immunity and support overall health. This shift directly impacts what people eat and drink every day and how they take their coffee.
Many consumers shifted to plant-based foods as a primary source of nutrition and while milk alternatives have increasingly grown in popularity over the years, they rose to stardom in 2020.
No stranger to the alternative milk trend, our specialty coffee franchise proudly serves almond, coconut and soy milk throughout the franchise system. Each nutrient-packed milk offers a unique flavor profile that consumers love.
Almond milk – Nutty and mildly sweet with fewer calories than a serving of skim milk.
Oat milk – Our second most popular milk alternative behind almond milk. Naturally sweeter and lighter than cow's milk with an oat aftertaste.
Coconut milk – Delivers a distinct coconut flavor and more calories than almond milk, but fewer than cow's milk. It also provides more calcium than skim milk.
Soy – Creamy with a hint of bean and delivers 8 grams of protein per serving.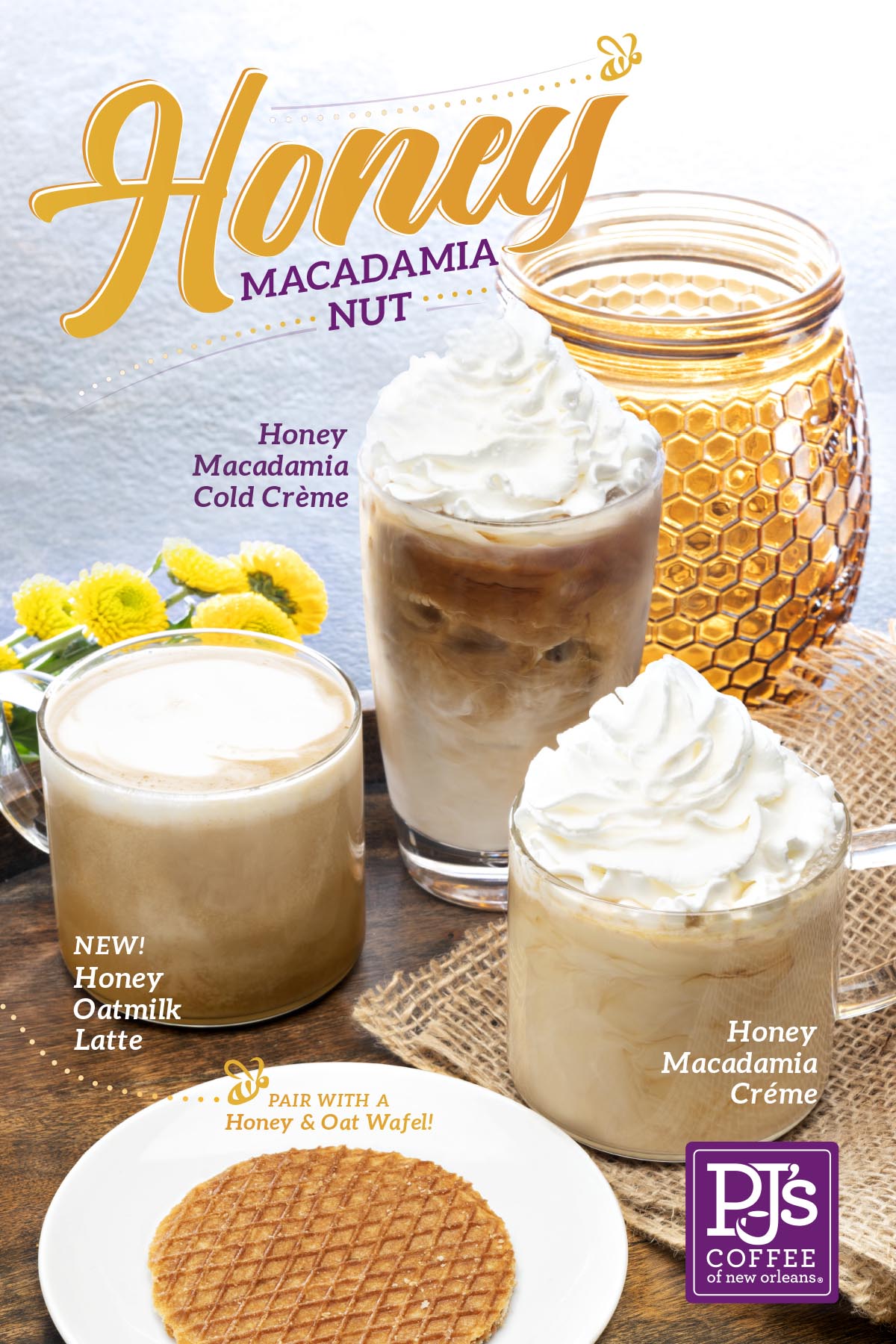 ​
As dairy-free milk alternatives continue to grow in popularity, PJ's Coffee is committed to sourcing more options to cater to our consumers, including cashew, hemp, pea and rice milks.
3. Fresh, Ethically Sourced Ingredients
Millennials, the largest age demographic and spending group in America, continue to shape food trends. Their consumer choices depend on a variety of factors, one of which is sustainability.
Eager for transparency of ingredients and food sources, millennials have re-shaped consumer priorities when making food and drink purchases. Additionally, with an increased awareness of environmental issues, millennials are also interested in how food is grown.
At PJ's Coffee, we're recognized for supporting sustainability from farm to cup. We utilize only the top 1% of Arabica coffee beans and never keep our roasts on the shelf for more than 90 days. We work directly with the coffee farmers on the Finca Terrerito in Honduras and Agua Fresca in Nicaragua. Because there's no need for a middleman, we pay our farmers 50% more than the average rate.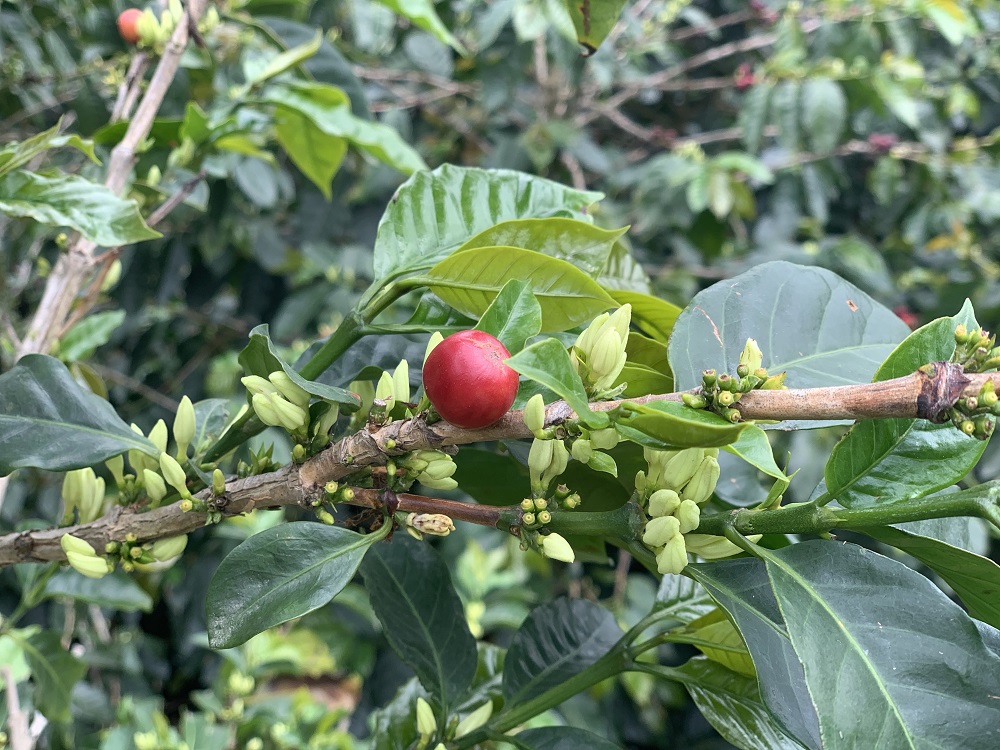 ​
Coffee is the world's second-largest commodity; a $100B a year industry. Pioneering the coffee landscape for over 40 years, PJ's Coffee is rooted in tradition. Our fresh, high-quality drinks help us provide guests with New Orleans southern hospitality, a trend that will never go out of style.
Do you want to capitalize on some of the hottest coffee industry trends with PJ's Coffee? Contact us today to learn more about franchising opportunities!