Behind The PJ's Coffee Bar: Developing Specialty Drinks
By: PJ's Coffee
PJ's Coffee works hard to bring new flavors to its menu, averaging new modifications or additions every few months. Specialty drinks refer to the espresso-based drinks, blends beyond the simple hot coffee, including lattes and frozen blends.
"Specialty means something guests are unlikely to make at home," Reid Nolte, Director of Marketing and Brand Strategy at Ballard Brands, said. "By offering these drinks, you've created an occasion for a guest to visit a store."
New coffee blends and drink combinations take time to develop. These steps take you through the process of creating new specialty drinks – from inception at the corporate level to the drink's arrival at your nearest PJ's Coffee store.
1. Determine Theme
First, the team determines a theme for the drink, considering regional, seasonal and current trends. Seasonal drinks include peppermint blends during the winter months or King Cake flavors near Mardi Gras. Regional features include the Pralines & Cream flavor, which is very popular in the New Orleans market. PJ's also considers current coffee trends and any similar flavors on the market.
Once they evaluate these factors, the PJ's team explores the best way to execute the new idea and infuse the flavors.
2. Collaborate with the Roastmaster
After determining the theme, PJ's turns to Roastmaster Felton Jones. Utilizing his expert opinion, we explore flavors that fit the new drink's theme.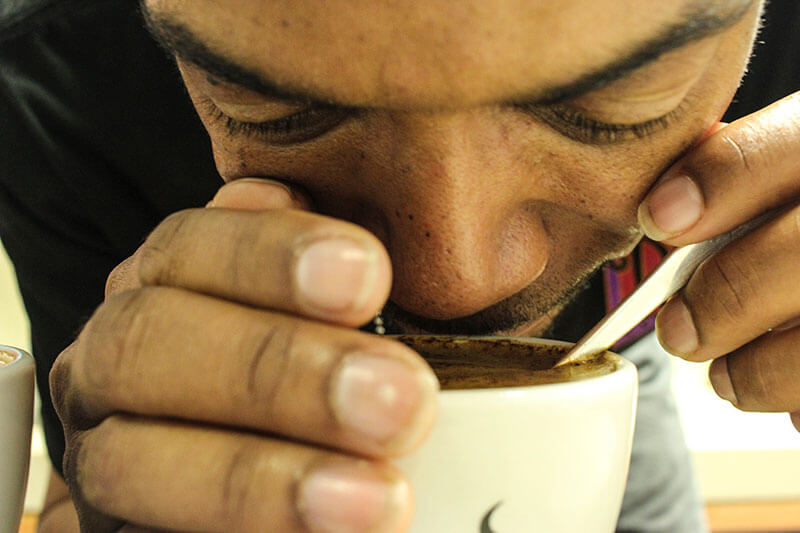 ​
There are endless options for how and when to incorporate flavors. We may develop a new roast, or tweak the flavors post-brew. Once a proper prototype is developed, it undergoes internal testing.
3. Testing
Next, the team conducts some taste testing. At the corporate level, the operations team fills this role, and the Beverage Committee on the Franchise Advisory Board also tastes samples. It's important to reach out to franchisees for their input. Ultimately, local store owners will introduce the new drink to guests, so they must be on board with the recipe and launch.
Some drinks first go to test markets. This step is optional since drinks go through testing before hitting stores, but it's helpful for quick feedback before a full launch.
4. Launch
The final step is to launch the new drink. Franchisees receive a promotional kit to get ready for the new drink. It includes marketing materials, menu boards and any new ingredients. This kit ensures standardization across locations and helps franchise owners bring top-quality drinks to their guests.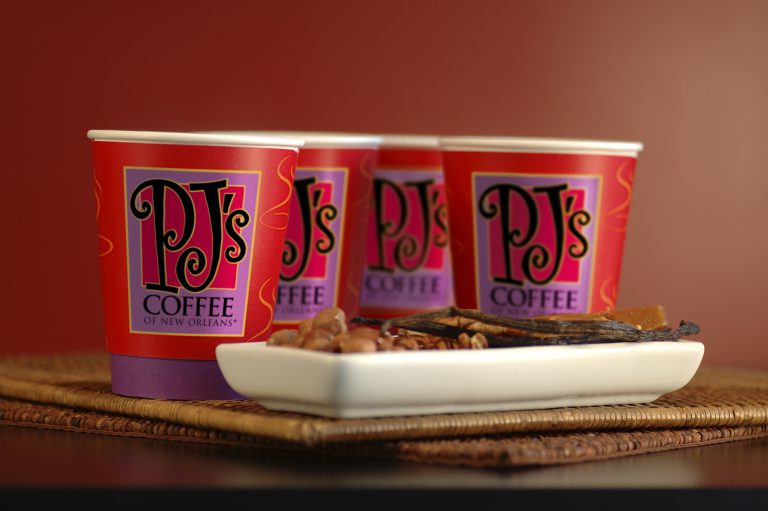 ​
New specialty drinks keep things fresh and give guests a chance to try something new. For franchise owners, it can increase repeat business and the average ticket. Overall, this ingenuity keeps PJ's Coffee top of mind for casual guests and coffee aficionados alike.
"There's power in scarcity," Nolte said. "If someone knows they have to wait all year for King Cake flavors, the anticipation makes it that much more exciting to finally visit and order one come February."
If you're interested in a franchise opportunity that keeps up with trends, download the PJ's Coffee franchise brochure today.