Is a Coffee Shop Franchise Easy to Operate?
By: PJ's Coffee
Ease of operations is an attribute that all prospective franchise owners seek in a business opportunity, whether you're a first-time owner or a multi-unit operator.
At PJ's Coffee, we offer a business model, support systems, technology and equipment that reduces operational complexities. As part of the expanding $48 billion coffee industry, franchisees are able to fill the consistently high demand for a community-focused coffee shop that serves specialty coffee and food items of unparalleled quality – and not have to worry about many of the complications of building a business from the ground up without the support of a franchisor and fellow franchisees who have already followed a similar path to entrepreneurship.
We've streamlined operations so those who choose to become part of our coffee franchise family can focus on building a successful business instead of struggling with unnecessary complexity.
Training and Support for Coffee Shop Franchise Owners
In order for our new franchisees to see success, we understand that our top priority is to provide them support and knowledge as they begin their PJ's Coffee journey.
Franchisees receive guidance from operational field trainers from before their store opens and throughout their experience operating their PJ's Coffee franchise.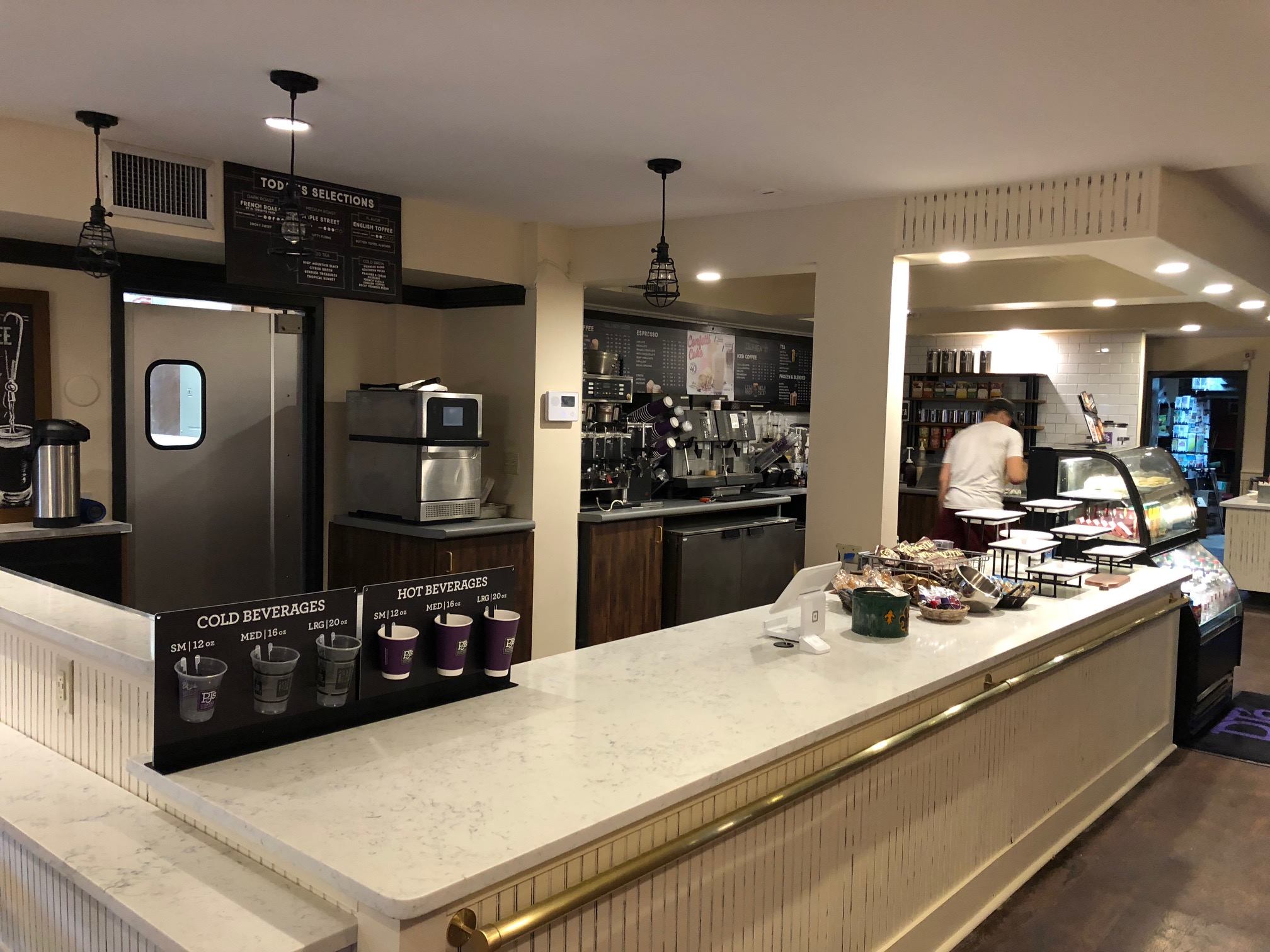 ​
As soon as a franchisee signs their franchise agreement, we begin the process of helping them with site selection and lease negotiations. We provide guidance on interior design, while also helping plan and delegate the tasks of a grand opening. We have a set system for every grand opening and handle the digital and in-store marketing strategy and community networking, so the franchisee can focus on things like financial planning and logistics.
Once our franchisees have successfully held their grand opening event, we still continue to provide support. Franchisees receive help in the hiring and training process, making sure their employees are qualified and live the values we hold at PJ's Coffee.
Franchisees, store managers and baristas get access to consistent and constant training. PJ's Coffee baristas are the front line of customer relations. Standard training programs are crucial to ensure customers get the same drink and the same experience across locations. Video training is available, and baristas are eligible for additional training through the Bean Program, which is made up of three levels - bronze, silver and gold bean status. Each one indicates the training level of a barista. These levels create incentives for team members to improve and move up within the organization.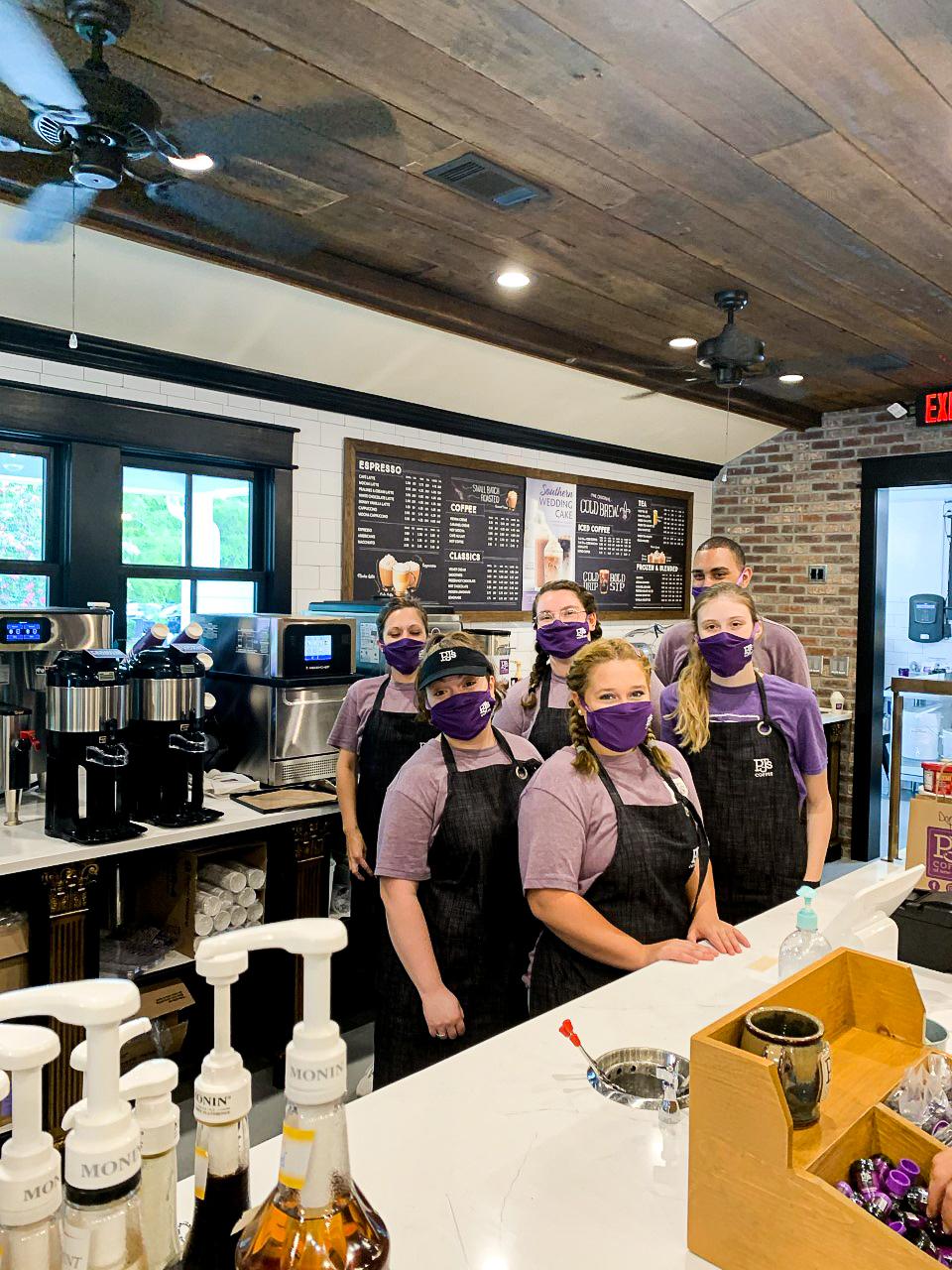 ​
Most importantly, this program helps standardize and improve employee performance, which allows franchisees to focus on growing their business.
Brewing up Success with the Right Technology and Equipment
At PJ's Coffee, we continue to invest in restaurant technology for our franchisees. Over the past two years, we've upgraded and standardized our point-of-sale (POS) system, which prevents franchisees from having to find and select a merchant services vendor on their own. Each location sees a standard POS cost, maintains PCI compliance, and eliminates varying credit card processing fees.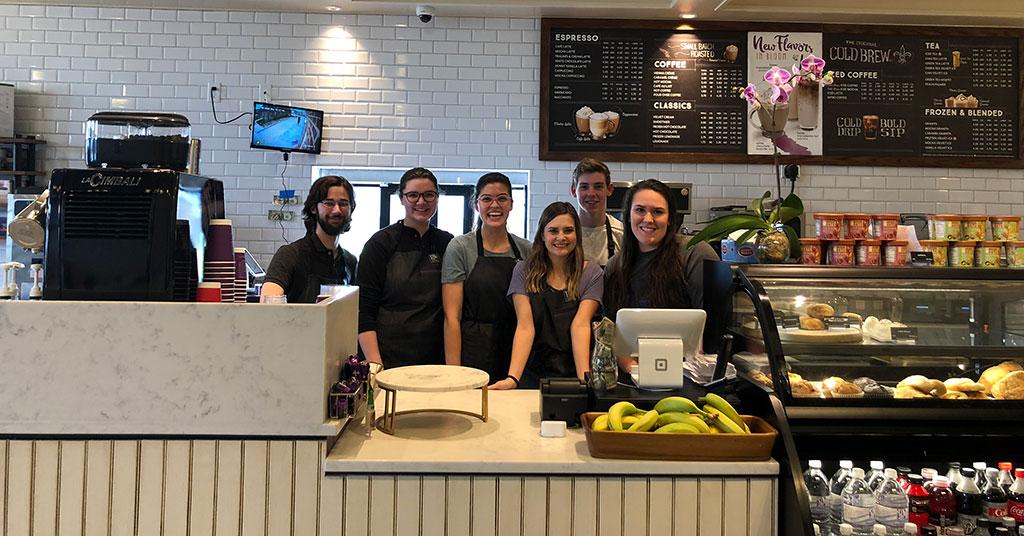 ​
The system also standardizes scheduling, inventory and training. Keeping these processes uniform simplifies operations and encourages success for franchisees by allowing them to focus on getting their coffee shop up and running in their community.
The equipment franchisees use must operate with extreme precision. This is one of the most important factors when selecting our vendor partners. For example, our grinders have to grind our coffee perfectly for each kind of beverage we make. Cold brew or hot drip coffee can taste off if the grind is not exact. Flavors are also impacted by temperature. Our equipment has to maintain the temperature at the exact right degree, too, or else the product may be too watery, too cold or off in some other way.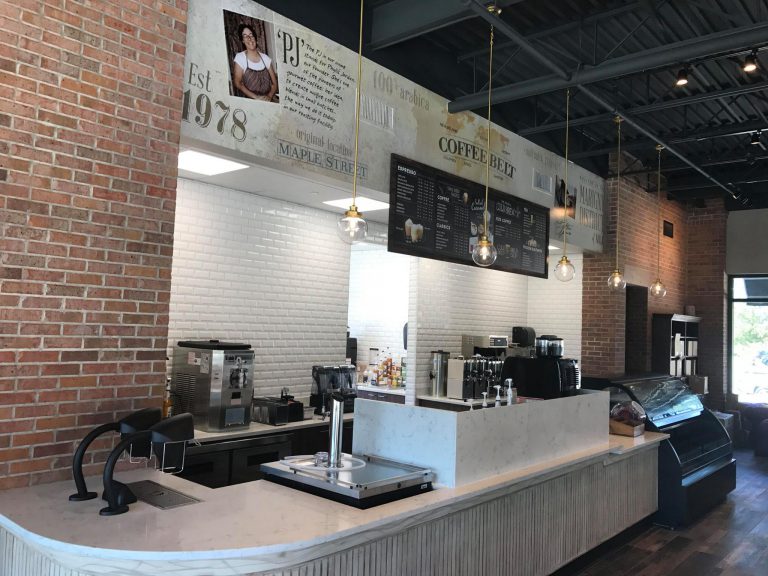 ​
Another example is our espresso machines. We chose to source this piece of equipment from a company that developed products that are easy for PJ's Coffee team members to adjust if they found coffee beverages were off. Our espresso machines can even be manipulated remotely. We can tell without being in the store if the water is the correct temperature, if the coffee beans are being ground properly and if grounds are being pressed with the right pressure. If any of these things are off, we can fix the problem remotely.
A clean machine can make a difference, too. If it's not clean, it will not operate with the precision we require of it. Our espresso machines come with built-in monitors that will play a video on how to properly clean them.
Jumping for Java
At the end of the day, opening up a coffee shop franchise should be an exciting time. When deciding to invest in a food service franchise, there are many different options. However, compared to opening a full-sized restaurant franchise, a gourmet coffee shop is the ideal model for those looking for a franchise built around simple operations.
A coffee shop franchise typically requires a smaller real estate footprint, less equipment and overall simple operational needs, making it easy for franchisees to get their bearings quickly and put them on a smooth road to success and community impact.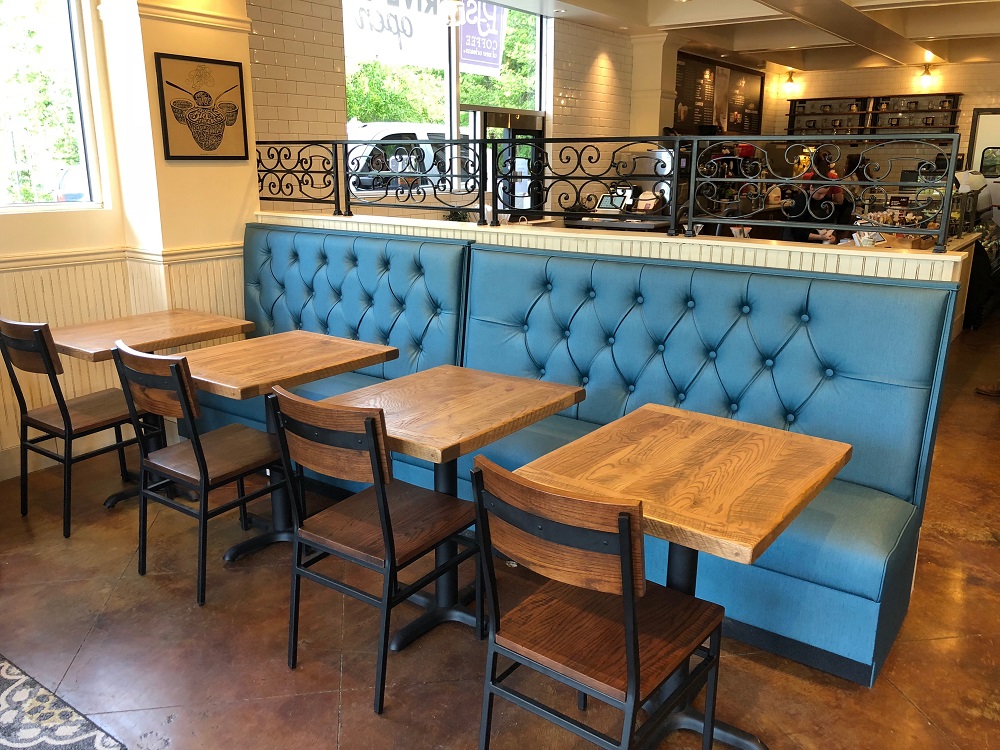 ​
Whether it's the first step to waking up or an afternoon energy boost, coffee is an essential part of people's day. According to the National Coffee Association, consumers have reported that they drink an average of three cups a day, 51 percent of those cups are gourmet coffee. PJ's Coffee franchisees have the ability to provide their community with exceptional, gourmet coffee and a new favorite coffee shop.
Are you ready to invest in a supportive, streamlined coffee shop franchise? To learn more about franchising opportunities with PJ's Coffee,
download our franchise brochure
today.
$1,034,105*

Average Unit
Volume (AUV)

14.3%

Same-Store Sales Increase