High Profitability & Flexibility Attracted this Multi-Unit Owner to PJ's Coffee
By: PJ's Coffee
Many first-time business owners often look for an opportunity to invest in a franchise with a growing, loyal customer base. According to a study by The National Coffee Association, coffee consumption has increased by 14% over the last year, with 66% of coffee drinkers consuming more coffee than tap water. As the demand for quality coffee continues to rise, coffee shop owners continue to reap the reward.
PJ's Coffee multi-unit owner, Aubry Miller, recognized the demand for coffee and didn't hesitate to invest in one of the leading coffee shop franchises."PJ's Coffee was a smart investment for me because I knew that coffee is a commodity that people will buy on a daily basis," Aubry explained.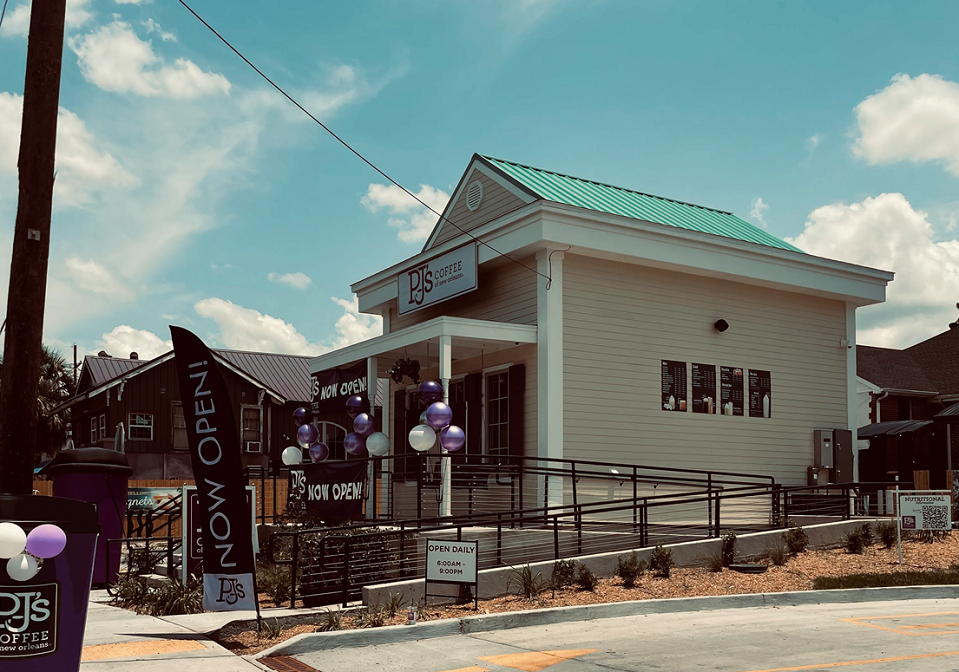 From Corporate to Coffee Shop
Before investing in PJ's Coffee, Aubry worked in corporate finance for five years as a fuel and generation accountant and lead financial analyst. Although Aubry's background is in finance, she was eager to find new career opportunities that would allow her to travel with family and pursue other interests. A PJ's Coffee franchise was the best choice for Aubry because it provided the flexibility she needed while also being part of a growing industry.
In addition to the flexibility that came with being a franchise owner, Aubry was impressed by the business model and top-notch support from the PJ's Coffee corporate team. Soon after discovering PJ's Coffee, Aubry reached out to a team member and began her journey to ownership. Aubry officially became a PJ's Coffee franchise owner in July 2015 and has since opened three additional locations in and around New Orleans, LA.
Life as a PJ's Coffee Franchise Owner
After her initial two years of success, Aubry decided to open an additional PJ's Coffee in 2017 and another location in 2018. As she gained more and more customers who spread word of her PJ's Coffee, Aubry decided it was time to open a drive-thru location this past May. "I understood the love for coffee, but I also recognized the need for convenience, and that's why a drive-thru location was such a big deal," Aubry said.
Staying one step ahead of the needs and wants of customers has allowed Aubry to become a very successful franchise owner. Thanks to the PJ's Coffee team's support, Aubry can now help aspiring entrepreneurs achieve their dreams.
Impacting Future Entrepreneurs
Aubry's multi-unit owner experience has transformed her into an entrepreneurial virtuoso. She spends 10 hours every month as a financial math literacy teacher at the Academy of the Sacred Heart in New Orleans, LA. Being a franchise owner has also given her the opportunity to teach an entrepreneurship program for high school juniors and seniors. The program's purpose is to teach students about the day-to-day responsibilities of a business owner. Teaching has become a way for Aubry to give back to her community by sharing her expertise with the next generation. Aubry's dedication to training and supporting her team and even her role as a teacher are perfect examples of how generosity is a core value at PJ's Coffee franchise.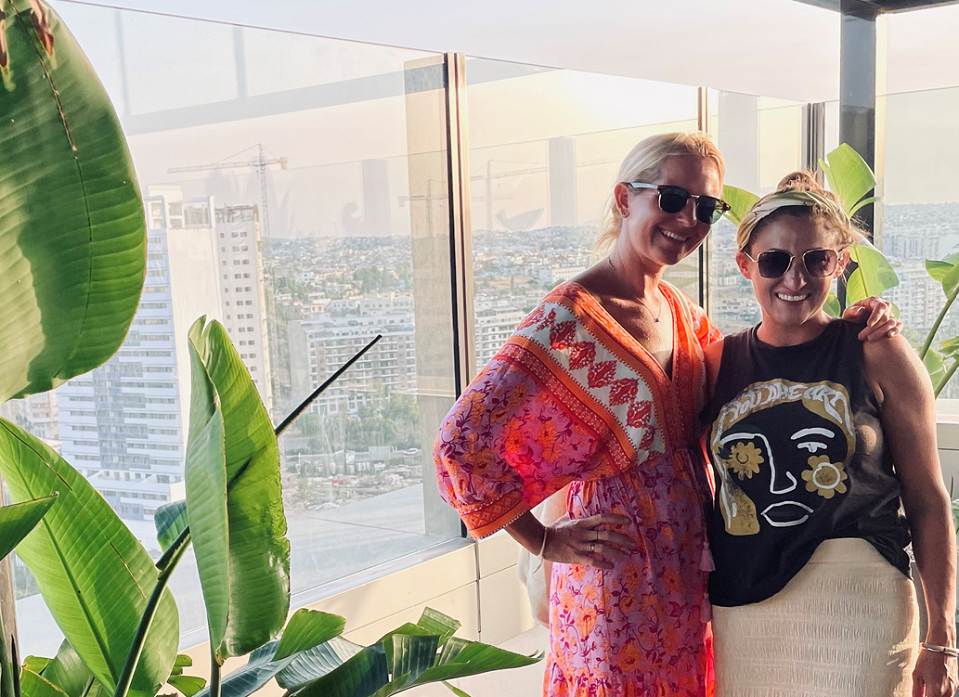 After seven successful years of franchise ownership, Aubry plans to continue growing her portfolio with PJ's Coffee. In addition to potentially opening new locations, Aubry hopes to be in the top five most successful PJ's Coffee locations—and she's well on her way.
If you're in search of a franchise in a growing industry, contact us today and start your journey to entrepreneurship with PJ's Coffee!
$1,034,105*

Average Unit
Volume (AUV)

14.3%

Same-Store Sales Increase